AFF 2014 Dispatch: Whit Stillman's Conversation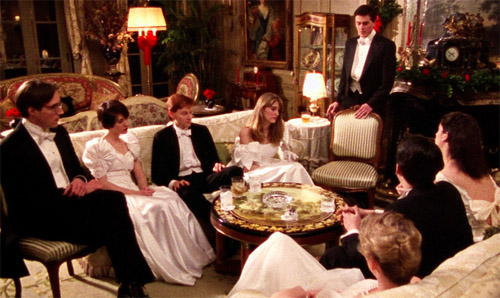 In a near frigid Driskill ballroom, the Austin Film Festival audience sat to listen to "A Conversation with Whit Stillman" on Sunday afternoon. The director of Barcelona, The Last Days of Disco and Damsels in Distress was suffering a cold from a trip to Poland and seemed to huddle in the chair he'd moved out of the way of an A/C vent. For the first ten minutes, the moderator asked about Stillman's entry into the world of film.
We learned that the first film Stillman saw was Bambi, and that at the age of 16, he wanted to be a novelist like F. Scott Fitzgerald. In his twenties, he viewed journalism and writing short stories as his career option -- until he saw John Sayles' Return of the Secaucus Seven. That film showed Stillman "the way a short story writer could become a filmmaker." He worked on his script for Barcelona while living in Madrid, but didn't think it strong enough for a first film.
Which brought us to his first foray into directing -- Metropolitan -- and here the moderator decided to stay for the rest of the alloted time. Stillman called this classic a work of "social pornography" influenced by real people he met after his mom signed him up to be an escort for debutante balls in the '60s. This is why the calendar setting for the film is left unclear -- he wanted it to be set in the past, but not a certain frame of dates. He said Metropolitan is "not trying to be relevant."
The moderator showed multiple clips from the 1990 film, peppering Stillman with questions about specific characters and quoting them to the audience. The director seemed fairly game, even as he held close the cup of tea too hot for him to drink. Still, I have a feeling he was as disappointed as I was that this "conversation" did not branch out enough to cover his later works or his most recent project, The Cosmopolitans. Luckily I had attended Stillman's screening of Damsels in Distress a couple years ago and got to see him excited about a project recently finished. Otherwise, I'd feel even more upset that this hour's "conversation" had such a limited scope.