AFF 2014: Saturday Film and Panel Picks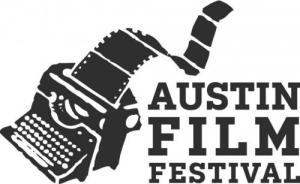 It's another full day at the Austin Film Festival -- are you ready? If your brain is starting to lag a little and you need some direction, here are a few promising film and panel picks to help you plan the next few hours.
Saturday Panel Picks:
Independent Filmmaking Track: The Climate of Indie Film -- Local director Kat Candler is one of the indie filmmakers on this panel geared towards aspiring creatives. Texan (and former AFF staffer) Ryan Piers Williams, Frank Hall Green and Jeffrey Brown (co-producer of No No: A Dockumentary) join Candler for this discussion, which aims to help attendees make sense of a changing industry. (Saturday, Oct. 25, 9 - 10:15 am, Intercontinental Stephen F. Austin Assembly Room)
Scribble to Screen: My So-Called Writing Process -- If you're here to perfect your craft or learn how the experts work, sit down with Winnie Holzman, the creator of My So-Called Life and writer of Wicked and Thirtysomething, as she discusses her storytelling methods. (Saturday, Oct. 25, 9 - 10:15 am, Driskill Hotel Citadel Room)
A Conversation with the 2014 Awardees -- If you don't have time to make it to the individual conversations with this year's festival honorees, see all three at once at this panel led by AFF Executive Director Barbara Morgan. Jim Sheridan, Matthew Weiner and Edward Zwick will draw on their impressive histories to discuss their careers and offer advice to developing writers and directors. (Saturday, Oct. 25, 10:45 am - noon, Stephen F. Austin Intercontinental Ballroom)
Saturday Film Picks:
The History of Time Travel -- Texas Filmmaker Ricky Kennedy will be in attendance to screen his feature film about a father and son who, over several years, together and separately work to change the course of history through the invention of a time machine. (Saturday, Oct. 25, 3:15 pm, Alamo Drafthouse Village)
#chicagoGirl: The Social Network Takes on a Dictator -- If you feel like avoiding downtown this evening, this doc would be a smart choice. During the Syrian uprising in 2012, a 19-year-old college student became an important point of contact and organizer and was able to make a huge difference from afar through the use of social media. (Saturday, Oct. 25, 5:30 pm, Galaxy Highland 10 Theatre)
Once Upon A Crime: The Borrelli - Davis Conspiracy -- I've heard good things about this documentary; it tells the story of two men falsely accused of murder in a climate of racism, mafia violence and corruption among New York City police officers. Director Sheldon Wilson and several of the film's subjects will be in attendance. (Saturday, Oct. 25, 6:45 pm, State Theatre)
The Texas Promise -- There are lots of great films to choose from tonight, but we'll recommend this political documentary directed by Vanessa Roth. Read Elizabeth's interview with Roth before you go and prepare to be educated. (Saturday, Oct. 25, 7 pm, IMAX Theatre)
Bonus Picks: Tonight is the Pitch Finale Party, the Heart of Film Conference Party (hosted by Whit Stillman), and there are a couple of free-to-all, family-friendly screenings: Shipwrecked in 4D! and Big Hero 6.
Let us know if you have any recommendations to share, and remember that schedule changes do happen so always check the AFF website before you make your way to the venue.