Ready, Set, Fund: The Puzzle of Successful Crowdfunding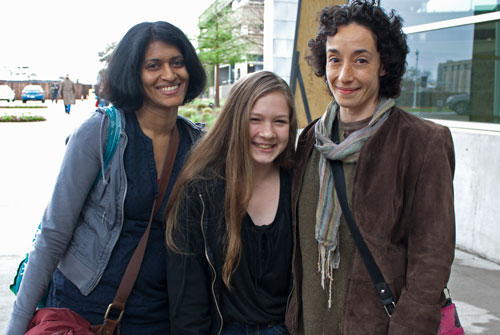 Ready, Set, Fund is a column about crowdfunding and fundraising endeavors related to Austin and Texas independent film projects.
I enjoy skimming over the last three years of our "Ready, Set, Fund" monthly column and seeing how many film funding campaigns have achieved success. A gratifying experiences of writing this feature is following projects from their infancy and on through their maturation to the big screen.
Sadly though, I see far too many campaigns that never get off the ground. There are a multitude of reasons for failure, but often I suspect it's due to too high of a goal in an "all or nothing" campaign, too short of a timeframe or simply not enough effort put into the creation and support of a fundraising campaign. Research and maintenance are critical components of any successful fundraising endeavor, and can require a substantial amount of time, money and resources.
Want to learn more about how to create a successful campaign? Learn from Emily Best, founder and CEO of crowdfunding platform Seed & Spark, who recently shared a step-by-step plan at a Film Independent educational event.
One filmmaker who definitely knows how to choreograph a successful fundraising campaign is Chithra Jeyaram, a filmmaker and The University of Texas in Austin radio-TV-film alum who shared her insight about "crowd speak" last year. Jeyaram just launched a new Kickstarter campaign for Foreign Puzzle, the feature-length documentary based upon her short film Mijo, which can be seen via PBS Online Film Festival. Both films feature Austinite Sharon Marroquin (seen above with Jeyaram at the SXSW 2012 Austin Film Society ShortCase), a Mexican-American mother, dancer, choreographer, bilingual schoolteacher and much more -- including breast cancer survivor.
Jeyaram documented Sharon's struggle as a choreographer and mother battling breast cancer, highlighting her relationship with her son Dali and the healing power of art through intimate observational footage during dramatic medical scenes, family interactions, and the development of a dance titled, "The Materiality of Impermanence," which sold out performances in Austin.
Foreign Puzzle is seeking post-production funds at this time, with some exciting rewards including movement and dance instruction from Marroquin and homemade Indian cuisine from Jeyaram.
Watch the Foreign Puzzle pitch video below:
U R a DIAL TONE is a short film thesis project written and directed by Lauren Kinsler, who will be receiving her MFA at UT this fall. It's a sci-fi/ dark comedy story of a sign language interpreter, who makes phone calls for deaf people and is emotionally and physically sucked into her callers' lives. Kinsler was a AFS grant recipient in 2013 for her comedic short film, King Bling, which screened at film festivals in Brooklyn and Atlanta.
Kinsler has compiled a strong group of female leaders -- the film is written, directed, produced, designed by and starring women. U R a DIAL TONE has already received most of its funding from private investors, and the filmmaker is raising the remaining $4,999 via Kickstarter through August 16.
Check out the U R a DIAL TONE pitch video below:
Born and raised in Oklahoma, documentary filmmaker Bradley Beesley (Okie Noodling, Sweethearts of the Prison Rodeo) now resides in Austin, Texas and has begun funding for his latest documentary ""Calls to Okies" The Park Grubbs Story with co-director and Austinite Ben Steinbauer (Winnebago Man). Long before pranksters such as The Jerky Boys, Jackass and Punk'd, a trio of Okie teens known as the backwoods old geezer "Park Grubbs" gained a cult following of their prank-call recordings after a random discovery of a discarded cassette tape recovered along the roadside.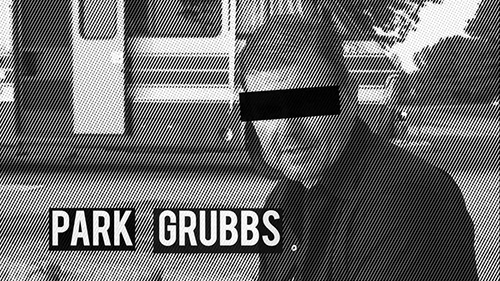 Steinbauer and Beesley will document their story through re-enactments as well as interviews with both the mysterious pranksters and their victims. Steinbauer's previous documentary feature, Winnebago Man, also examined the story behind a cult-classic media recording. Beesley's films have quite the cult following, especially those related to the Oklahoma-based band The Flaming Lips. In addition to directing Fearless Freaks, an intimate documentary covering 15 years of their career, he co-directed the sci-fi frolic Christmas in Mars with the band's lead singer, Wayne Coyne.
Other Austin and Texas film-related projects funding this month:
Addendum from Jette:
Less than four hours after we published this article, Austin filmmaker Bryan Poyser kicked off his three-week Kickstarter campaign for a new short film, More Than 4 Hours. It's about a geometry teacher who runs into a little trouble on his first day when his meds get mixed up. The short will star Zach Cregger, who also co-starred in Poyser's feature Love & Air Sex. They're hoping to make the short from start to finish in about two months so it can hit the festival circuit in 2015.
Here's the video for the campaign. See if you can spot a metaphorical theme in Poyser's pitch, perhaps one that runs through his feature films as well.
Updates on previously featured projects:
Last Girl Standing wrapped filming earlier this month, and is now in the editing stage. I enjoyed a day on the set as an extra, which provided a different perspective of the filmmaking process as well as a greater appreciation for the talent of local production company Blue Goggle Films.
PACT by filmmaker Zach Endres met its funding, and I can't wait to see this futuristic story on the big screen at an upcoming film festival.
Have a project that you would like to be considered for an upcoming Ready, Set, Fund column? Contact us with the subject line "Ready, Set, Fund."