Summer Indies to Catch: July 2014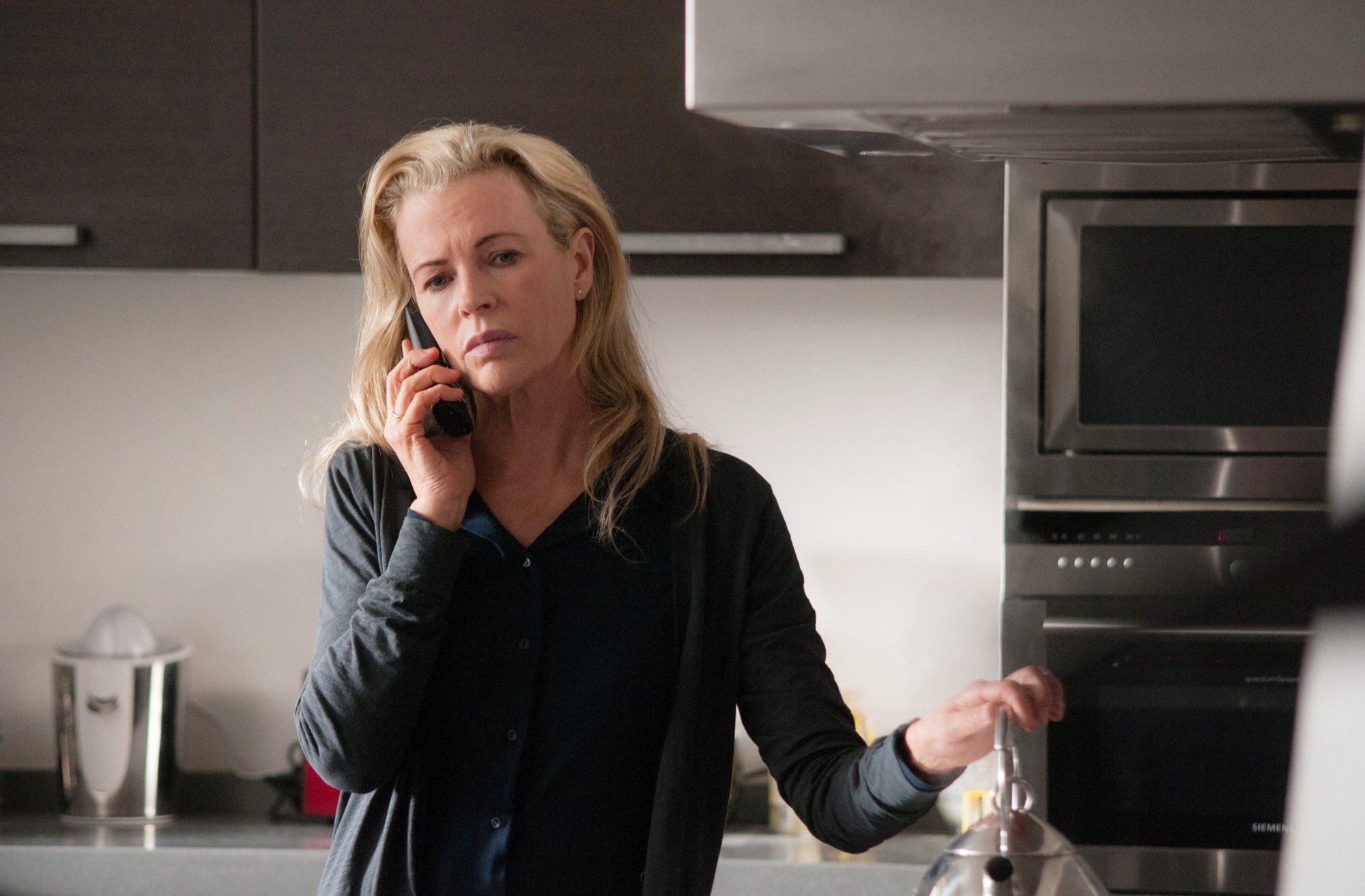 Though it may sound a tad far-fetched, there will be a number of theaters not showing the latest installment in Michael Bay's juggernaut Transformers film series. Likewise, there are no doubt a good many cinephiles wishing a break from the continuing saga of those deceptacons. Luckily, the indie film world has come to the rescue with one of the most diverse July arthouse lineups ever Liam Neeson in a rare non-action role, an anticipated LaCarre adaptation, a celebration of one of the movie world's most prolific figures and the unveiling of Richard Linklater's coming-of-age opus.
Third Person (currently in theaters)
Boasting one of the most impressive and eclectic casts of the year, Paul Haggis' Third Person looks to inject some much-needed human drama into a summer dominated by special effects. A writer in Paris (Neeson) is torn between his mistress (Olivia Wilde) and his estranged wife (Kim Basinger) -- while in New York, a lawyer (Maria Bello) helps a single mother (Mila Kunis) fight for rights to the child she had with an artist (James Franco) as a traveling businessman (Adrien Brody) in Rome is pulled into a con game by a beautiful, desperate woman (Moran Atias). The cast has been praised for the weight they bring to their challenging, and tricky roles (in particular Basinger, who manages so much in just a couple of scenes) and the production values are quite stunning. Haggis is certainly no stranger to the ensemble film, but rather than survey the social and political as he has in the past, in Third Person, the director focuses on the personal and complex nature of human behavior.
Coherence (opens July 11 in Austin, currently on VOD)
Following its intriguing and mystifying premiere at last year's Fantastic Fest (read Jette's dispatch), the mind-bending dramatic sci-fi thriller Coherence hits screens. A group of friends at a dinner party wrestle with their own personal problems amidst a number of strange occurrences which come courtesy of an astronomical anomaly. In spite of its curious under-the-radar existence, Coherence has already attained a tiny cult following from those who have seen it. The film's intricate and compelling plot, which is also part comedy and part relationship drama, has warranted repeat viewing from audiences in an effort to uncover the film's more subtle elements. An almost guaranteed future classic, Coherence has already rewritten the micro-budget science-fiction genre.
Life Itself (opens July 11 in Austin, currently on VOD)
No other film critic left such an indelible mark on the art form than Roger Ebert did over the course of a four-decade-long career until his death in 2013. Life Itself puts film's most influential critic in the spotlight as Ebert's beginnings, life and career are examined through interviews with an assortment of friends, family and filmmakers. Based on his memoir of the same name, production on Life Itself was started while Ebert was still living. Following his death in 2013, director Steve James vowed to finish the film and a successful last-minute crowdfunding campaign was launched to ensure the movie's completion. From his consistently sharp writing to his legendary television partnership with fellow critic Gene Siskel and many other unprecedented achievements, Life Itself is a true portrait of a man who inspired different generations to truly appreciate the art of cinema.
Boyhood (opens July 18 in Austin)
Austin's own Richard Linklater's 12-year passion project officially makes it to the screen this month. Filmed a few days each summer for over a decade, Boyhood follows Mason (Ellar Coltrane) as he copes with step-parents, bullies and heartbreak, as well as the many other obstacles that come with growing up. Boyhood has already been (rightfully) labeled a cinematic masterpiece after early festival screenings (read Debbie's Sundance review) due to both the ambitious nature of the project and the impressive work of its young star, who effortlessly carries the film. The movie also includes excellent turns by Lorelei Linklater, Ethan Hawke and Patricia Arquette (outstanding in a role that will surely garner awards attention) as Mason's sister, father and mother, respectively. Linklater's Boyhood gives audiences a look and a feel about what its like to grow up as a member of 21st-century technology-driven youth. At the same time, there is so much of Mason's journey that transcends the era in which he exists, making for a universal and deeply moving experience.
A Most Wanted Man (opens July 25 in Austin)
Without question, John LaCarre remains one of the greatest spy novelists of all time. Despite resonating with readers for decades, film adaptations of his works continue to be dicey. For every The Spy Who Came in from the Cold (one of Richard Burton's best roles), there's another Russia House (a flat spy romance featuring a game Michelle Pfeiffer and Sean Connery). This time however, LaCarre himself has joined up once again with the filmmakers of 2011's underrated Tinker Tailor Soldier Spy to produce A Most Wanted Man. In Hamburg, a beaten half-Russian/half-Chechen immigrant sparks an interest amongst German and US security agencies with regards to his true identity and intentions. A Most Wanted Man boasts all the right spy movie pedigree including a solid cast featuring Philip Seymour Hoffman, Rachel McAdams and Willem Defoe. Early reviews afte the film's debut screening at Sundance have been positive enough to ensure A Most Wanted Man will keep LaCarre's relationship with fans as strong as ever.
Very Good Girls (opens July 25 in NYC/LA, currently on VOD)
Two of today's best young actresses keep the coming-of-age friendship genre alive with the honest and heartfelt Very Good Girls. Its the summer after graduation and best friends Lilly (Dakota Fanning) and Gerry (Elizabeth Olsen) find themselves preparing for the future, which includes losing their virginity before college. Their longtime friendship is tested when Lilly develops feeling for a local lifeguard on whom Gerry also has a crush. Writer Naomi Foner (Oscar-nominated for the compelling drama Running on Empty) makes her directorial debut with a film that's interested in testing the strength of the young female friendship. There are some obvious allusions/homages to the 1980s favorite Little Darlings; a film broader in comedy, yet similar in theme. But while Darlings was full of giddy naughtiness, Very Good Girls looks deeper at how the choices we make effect the ones we value.