Movies This Week: April 25 - May 1, 2014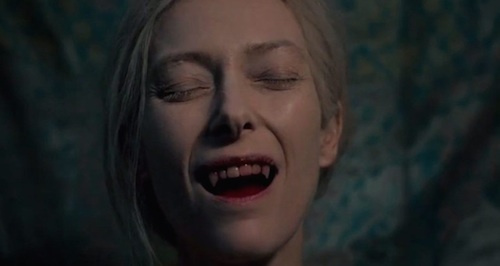 Some specialty festival events started this week that should be on your radar. The 17th annual Cine Las Americas festival runs through Sunday. Movies are playing at four venues, including the Marchesa and the Alamo Drafthouse Village. If you didn't get a film pass, you can buy individual tickets at the venues if the films aren't at capacity. The seventh annual Off-Centered Film Fest is also going on through the weekend. Special events include a 35mm screening of Jackie Chan's Drunken Master and Harold Lloyd's 1923 silent classic Safety Last!
The Marchesa will be tied up with Cine Las Americas screenings through the weekend, but Austin Film Society has a few other tricks up its sleeve. Richard Linklater returns on Wednesday night for his Jewels In The Wasteland series. He'll be presenting Ingmar Bergman's Fanny And Alexander in a 35mm print of the original 188-minute theatrical version. This screening will wrap up part two of the series and we look forward to an announcement with what films the third wave will bring. In the meantime, another great series is about to begin as part of Essential Cinema programming. "After 8 1/2: The Creative In Crisis" will begin with Fellini's 1963 masterpiece 8 1/2 on Thursday night.
Heading to Alamo Ritz, a free 35mm screening of Disney's 1986 Flight Of The Navigator takes place Saturday morning for Kid's Club and they've also got the Marx Brothers in Duck Soup screening today, Saturday, Monday and Wednesday afternoons. If you're looking for a big-screen musical, look no further than the Ritz on Sunday night for Stanley Donen and Gene Kelly's It's Always Fair Weather. The Alamo's Slightly Off Cinema Sundays partnership with IFC is happening at the Lakeline location on Sunday night (obviously) with the original Harold And Kumar Go To White Castle. Accept no substitutions.
The Paramount 100 is serving up a 35mm double feature of blonde bombshells on Wednesday night. First up, 1932's Blonde Venus is a pre-code musical with Marlene Dietrich [Jette: She wears a gorilla suit for one number, you really don't want to miss this]. It's paired with Mae West and Cary Grant starring in 1933's She Done Him Wrong.
Movies We've Seen
Blue Ruin - Freshlly tagged this week as "Essential Viewing" over at The Dissolve, Jeremy Saulnier's darkly comic thriller was a big hit at Fantastic Fest last year. Jette caught it at the fest and her review said "some parts of Blue Ruin are not for the squeamish but let's face it, I am the squeamish and I would watch this movie again tomorrow. I had to look at the floor for a few seconds in one scene, but it was worth it for such a vivid, energetic movie." (Alamo Slaughter Lane)
Only Lovers Left Alive (pictured above) - The extraordinary Tilda Swinton attended SXSW for the first time earlier this year to promote her role in this new drama from Jim Jarmusch. Not surprisingly, the film's pacing is on the slow side, but many are calling it Jarmusch's best film in years. Marcelena reviewed it for us and says while it may be "quiet and simple," she found the movie "different and refreshing." (Regal Arbor, Violet Crown Cinema)
The Railway Man - Colin Firth and Nicole Kidman star in this true story of a British Army officer (played by Firth) who became a POW during World War II. Debbie has an in-depth review of the film where she says it's "a touching and thought-provoking tale of suffering, endurance and forgiveness." (Regal Arbor)
Also Opening In Austin
Alan Partridge - Steve Coogan has been portraying his Alan Partridge character on the BBC going back to 1991. This big-screen adapatation was released in the UK last fall where it opened at number one under the longer name Alan Partridge: Alpha Papa. Even though it may not crossover to much stateside success, a sequel is already in the works. (Violet Crown Cinema, also available on VOD)
Brick Mansions - One of Paul Walker's final films, this is an English-language remake of the French thriller District 13 and is produced by Luc Besson, who co-wrote the original film. (wide)
The Other Woman - Nick Cassavetes directs this revenge comedy that stars Cameron Diaz, This Is 40's Leslie Mann and rapper Nicki Minaj. (wide)
The Quiet Ones - Legendary British horror production company Hammer Films was resurrected a few years ago and had a big hit in 2012 with The Woman In Black. Jared Harris plays a college professor who is trying to generate a ghost. (wide)
Watermark - Named "Best Canadian Film" of 2013 by the Toronto Film Critics Association, this environmental documentary examines our dependence on fresh water and the consequences of its use. (Regal Arbor)