Austin Filmmaker in Netflix 'Find Your Voice' Competition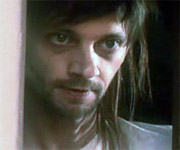 An Austin-based filmmaker has made it to the semifinals of the Netflix Find Your Voice film competition sponsored by Netflix and Film Independent.
Robbie Pickering is eligible to win $350,000 to make his feature film Natural Selection. If he wins, Pickering is hoping to shoot the movie in Texas. The premise is that a barren housewife discovers her husband has been making deposits at a sperm bank for nearly 25 years. If that doesn't sound like an Austin sort of weird, I don't know what would.
For more information about Pickering and the competition, and to watch a clip from his film, go to the Netflix Find Your Voice website. You can vote for him there.