Movies This Week: February 28-March 6, 2014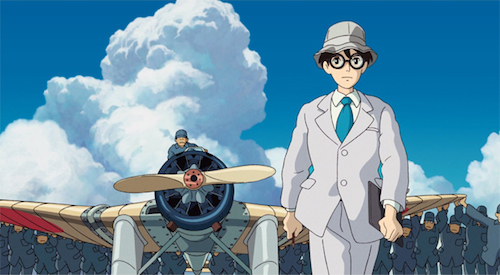 The next few weeks of specialty screenings are going to be directly impacted by the SXSW Film Festival, but there are definitely some unique events on the horizon that you need to know about. We've already covered this weekend's Noir City festival at the Alamo Drafthouse Ritz in great detail here. It's an incredible opportunity to catch 10 rare film noir titles in 35mm, many in newly restored prints. There isn't much else going on at the Ritz for the next few weeks due to SXSW, but they will have select screenings of 12 Years A Slave and The Wolf Of Wall Street for those of you who still need to catch up.
The Alamo Slaughter Lane has a screening on Saturday afternoon of Medora, a sports documentary that played at SXSW last March about an underdog basketball team. Veronica Mars fans will want to head to the Alamo Village on Monday night for an Austin Film Festival screening of Beside Still Waters, the directorial debut of Chris Lowell who played "Piz" on the show. It was an Audience Award winner at AFF last fall.
The Paramount 100 screening this week is happening on Tuesday night because of SXSW getting ready to take over that theater as well. They'll be showing a digital restoration of 1924's The Thief Of Bagdad. Starring Douglas Fairbanks, this was one of the most expensive films made in the 1920s.
Austin Film Society has several special events leading up to the fest. On Tuesday night, they're screening Maidentrip for Doc Nights at the Marchesa. Winner of a SXSW Audience Award last year, this is the dynamic story of Laura Dekker, a 14-year-old girl from Holland who decided she wanted to be the youngest person to sail around the globe by herself. With the help of a Sony Handycam and mounted GoPro cameras provided by director Jillian Schlesinger, the film brings us her remarkable story with footage from the two year journey.
On Wednesday night, former NFL player turned actor/director Fred Williamson is coming to the Marchesa for a Moviemaker Dialogue. Fred will stick around after this discussion for a special Texas Film Awards screening of From Dusk Till Dawn that will also feature director Robert Rodriguez. This all leads up to the 14th Annual Texas Film Awards on Thursday night up at Austin Studios, followed by The Texas Party!
Movies We've Seen
God Loves Uganda - Director Roger Ross Williams weighs in with this timely examination of how Evangelical megachurches in America have influenced the new law in Uganda that sentences LGBT people to life in prison. Caitlin's review calls it a "well-made and scarily illuminating documentary" and locally it begins a one week run today in advance of its debut on PBS' Indepenent Lens in late May. (Violet Crown Cinema)
Non-Stop - Spanish director Jaume Collet-Serra previously worked with Liam Neeson on 2011's Unknown. In this thriller, Neeson stars as an air marshal on a flight from New York to London whose phone is clearly not in airplane mode. He starts getting a series of text messages demanding a transfer of $150 million into an off-shore bank account or else passengers will on his flight will be killed every 20 minutes. Seems plausible. Read Mike's review for more details. (wide)
The Wind Rises (pictured above) - The final film from Japanese master Hayao Miyazaki is nominated for Best Animated Film at the Academy Awards this weekend. This extraordinarily beautiful and complicated story tips its hat to Japan's past, future and the melodramas of Douglas Sirk for good measure. The story is slow paced, but charmingly naturalistic. It's a love story between two people and also to the engineers and designers who crafted airplanes for the Japanese Navy. From a visual aspect, each frame of this traditionally animated feature is stunning. If Miyazaki has to retire, he's doing so at the top of his game.
We've not been able to get a confirmation about which version of the film is playing at all of the local venues, but we know that the original subtitled version is playing at the Alamo Slaughter Lane and, at least according to Fandango, the Regal Arbor. We presume that it's the English dub that will be screening at the AMC Barton Creek and Tinseltown North. The dub also will have one screening a day at Slaughter each morning.
Also Opening In Austin
Anchorman 2: The Legend Continues (Super-Sized R-Rated Version) - I reviewed the PG-13 theatrical release of Anchorman 2 back in December and I truly did laugh a lot, even though I thought it was way too long at 119 minutes and that the ending felt completely tacked on. For fans of Ron Burgundy, this weekend they can experience what is basically an entirely different film with the Super-Sized R-Rated Version that is hitting theaters for an exclusive one-week engagement. Adam McKay did a similar alternate cut with the first film, which was released as a bonus disc called Wake Up, Ron Burgundy. This time around, they've taken every single line of dialogue in the movie and replaced it with another line or gag, promising 763 new jokes. It also pads the running time considerably, to a whopping 143 minutes. They should have likely gone the opposite route and tightened it up to about 90 minutes. (wide)
Son Of God - Talk about a cash grab. Mark Burnett and Roma Downey's ten-hour miniseries The Bible from the History Channel has been trimmed down into a feature film that focuses strictly on the life of Jesus. While most of the footage was already seen on television, the theatrical version does include deleted scenes that were not aired previously. (wide)
Stalingrad - The first Russian-language film to be produced in 3D and IMAX, Stalingrad is already a box office champion in its homeland. Sony Pictures is giving the war epic a special one-week IMAX engagement domestically. (digital IMAX 3D at AMC Barton Creek and Regal Gateway)