Sundance 2014 Photos: Texas Association of Film Commissions Reception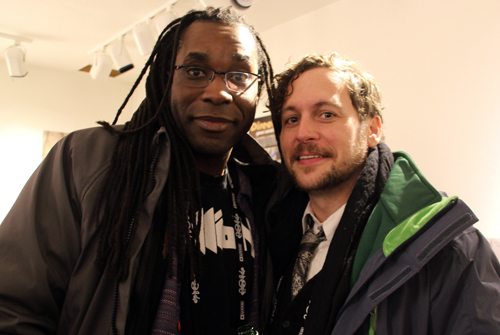 With nine films at the Sundance Film Festival this year, Texas was well represented both on the screen and at festival events. The Texas Association of Film Commissions hosted a special Film Texas reception at the festival this week, which included representatives from each of Texas' metroplexes. A number of attendees were from various parts of the Texas film community, such as Austin actor Jonny Mars and Dallas International Film Festival Artistic Director James Faust, pictured above.
Deputy Director Alfred Cervantes of the Houston Film Commission, Janis Burklund, Director of the Dallas Film Commission, and San Antonio Film Commission Drew Mayer-Oakes (pictured below) were also in Park City, along with staff members from the Texas Film Commission.
The documentary No No: A Dockumentary, directed by Austinite Jeffrey Radice, relates the colorful tale of former Texas Rangers and Pittsburgh Pirates pitcher Dock Ellis, who proclaimed that he threw a no-hitter while high on LSD. Editor Sam Wainwright Douglas and producers Mike Blizzard and Chris Cortez have been making the rounds in support of the film, which premieres today at Sundance.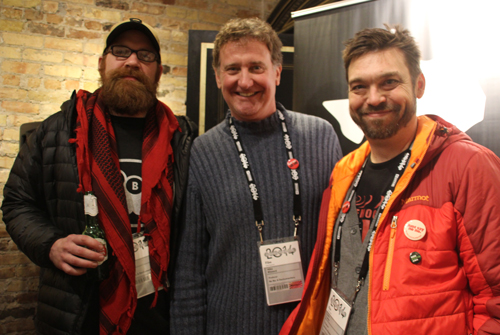 I spoke with Matt Muir and Chris Ohlson about their film Thank You a Lot, which is currently in post-production. I first met Muir and Ohlson when I visited the set of their film during the 18-day shoot. Ohlson is attending Sundance in support of David and Nathan Zeller's feature Kumiko, The Treasure Hunter, which he co-produced.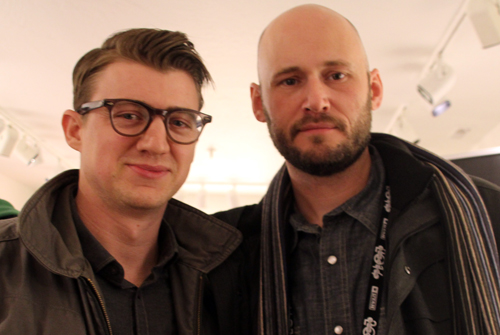 I expressed my appreciation to Rat Pack Rat producers Zack Carlson and Clay Liford -- in the following photo with production assistant Christian Berg -- for the film's success in pushing beyond the limits of my comfort zone and my acceptance of the less savory elements and events of their short.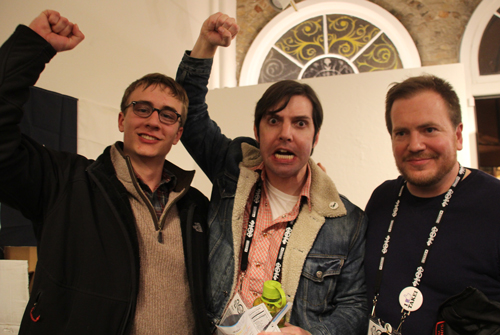 If you've not seen Rat Pack Rat yet, be sure to do so while it is online along with Dig, which stars Jonny Mars ... and that takes us full circle.
[Photo credit: All photos by Debbie Cerda, for use with accreditation upon request.]