Watch Texas Shorts at Sundance 2014 ... at Home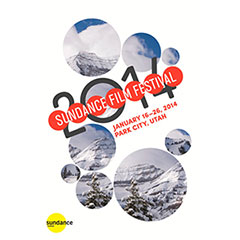 You don't have to travel to Park City to enjoy great content from the 30th annual Sundance Film Festival. YouTube is offering quite a bit of content for film fans to view online via the Sundance Film Festival YouTube Channel.
As the presenting sponsor of the Sundance 2014 shorts program, YouTube is showcasing several of the official shorts in competition. Fifteen films were selected from this year's competitors, including two short films from Texas: Rat Pack Rat and Dig. The Austin-shot Rat Pack Rat is directed by Todd Rohal and produced by several Austinites including Zack Carlson, Clay Liford, and Ashland Viscosi. Dig is written and directed by DFW-area producer Toby Halbrooks.
The YouTube Audience Award will be presented at the 2014 Sundance Film Festival Awards Ceremony on Saturday, January 25, to the short film in official competition that receives the most views on YouTube between January 16-24, 2014. And Slackerwood has both Texas shorts embedded for you to watch after the jump.
Dig, which stars Mallory Mahoney and Jonny Mars, was produced by Sailor Bear, a production company that includes David Lowery, James Johnston, Shaun Gish and Richard Krause. Sailor Bear also has a feature at Sundance, Listen Up Philip. Mahoney plays a young girl who is intrigued by the large hole her father (Mars) is digging in their backyard.
I spoke to Halbrooks about the selection of Dig for the YouTube Channel. He was pleased the Sundance Institute chose his short film for the spotlight.
"Any exposure is good for short film, as there are not many outlets," he noted. "Typically if you put a film on YouTube not many people would see it and it's hard to find an audience."
You can watch Dig below [YouTube link]:
Rohal's Rat Pack Rat may seem quite long for a short film, with a running time of 19 minutes, yet the pacing and writing of this odd interaction between Dennis, a Sammy Davis, Jr. impersonator (Eddie Rouse) and bedridden Brandon (Steve Little) is perfect. The strange and morbidly funny moments could come across as callous if not for the more emotionally provocative moments. Rouse gives an incredible performance as a person who will do just about anything for money, but is also able to express empathy when it really matters.
Rohal's previous features include The Guatamalan Handshake and Nature Calls. He recently moved to Austin, where Rat Pack Rat was shot. He ran a successful crowdfunding campaign for the film last year.
Watch the bizarre and humorous Rat Pack Rat below [YouTube link]:
Check out all 15 films on the Sundance Film Festival YouTube channel.
In addition, the "Live@Sundance" talk show airs live daily at noon CST from January 17 - 24, and features the best of what's happening at Sundance. Emmy-nominated host and executive producer Shira Lazar of "What's Trending" is joined by fellow hosts Casey Neistat and Jimmy Conrad as they share exclusive sneak peeks and interviews with Sundance filmmakers, along with festival updates.