Movies This Week: November 15-21, 2013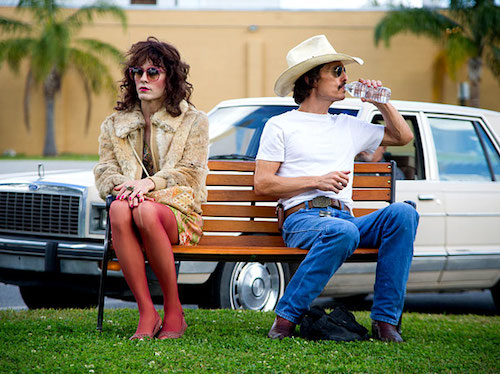 It's a relatively quiet week for new releases and rep screenings, but with the F1 crowd making traffic through Austin a slow-moving experience, maybe that's just as well. You can venture away from downtown to join the Austin Film Society at the Marchesa over the next week for some top-notch bookings that would have otherwise skipped over our fair city completely. On Saturday afternoon, they've got Andrew Dosunmu's Mother Of George, an acclaimed film that debuted at Sundance earlier this year about a Nigerian couple living in Brooklyn who cannot have a child of their own.
At Berkeley is another movie that nobody else would dare to bring to town. This 4-hour documentary from legendary filmmaker Frederick Wiseman details four months on campus at the University of Southern California at Berkeley. It has one screening only on Sunday at noon and it will feature a Skype Q&A with Wiseman after the film. On Thursday evening, a new Essential Cinema series called "Troubles And Paradise: The 'First Wave' Of Irish Cinema" will kick off with December Bride. It's a 1991 drama that the AFS website lists as a "masterpiece [that] has been largely unseen by American audiences."
The Fantastic Fest Tour is happening this weekend at the Alamo Drafthouse Slaughter Lane. Popular titles from this year's festival (many of which won't see a proper release until next year) are showing through Sunday including Grand Piano (Jette's review), Borgman, Big Bad Wolves and Why Don't You Play In Hell. The Alamo Ritz has Fargo in 35mm on Saturday and Sunday as part of this month's "Tough Ladies" series, Sophie Fiennes' The Pervert's Guide To Ideology screens on Sunday and Tuesday and a rare 35mm print of one of my favorite 80s movies, The Legend Of Billie Jean, is playing Monday night.
Movies We've Seen
Dallas Buyers Club (pictured at top) -- As we head towards the holidays, you can expect a lot more awards-season titles start to trickle into theaters. While several things won't be out until January here, a few key titles are getting a jump on opening. Matthew McConaughey gives an incredible performance in this adaptation of Ron Woodruff's story -- a homophobic rodeo cowboy who ends up contracting HIV and somewhat inadvertently fighting for the rights and survival of people he started out in fear of. You can't take anything away from McConaughey here (and he's potentially in a tight Oscar race with himself thanks to his role in Mud), but Jared Leto is the real surprise of this film. He's unexpectedly perfect as Rayon, a transgender woman who befriends Ron in the hospital. Caitlin thinks that the film's "humor and poignancy are well-balanced" in her review, which also finds her thankful that the film "largely steers clear of over sentimentality." (Alamo Slaughter Lane, Regal Arbor, Violet Crown Cinema)
Also Opening In Austin
The Best Man Holiday -- Director Malcolm D. Lee reunites the cast of his 1999 debut feature for this entry into the holiday canon. Stars Taye Diggs, Terrence Howard, Nia Long and Regina Hall are all back on the big screen alongside an all-star R&B soundtrack. (wide)