Housecore Horror Fest 2013: Scum, Zombies and Maniacs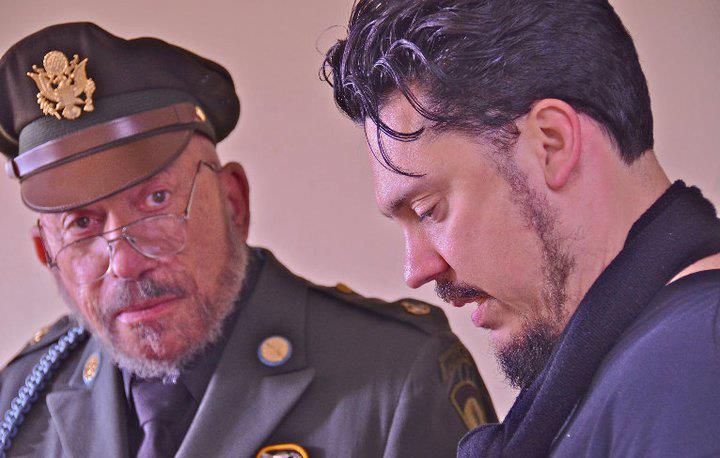 The Housecore Horror Film Festival debuted in Austin this weekend. An offshoot of Housecore Records, the four-day long event was a combination of a series of concerts from many heavy-metal bands as well as a showcase of indie horror flicks that ranged from classic to little-seen, plus advance screenings.
"First year" was a term thrown around quite a few times over the weekend as a reminder that this was the festival's inaugural year, and understandably so. A few screenings were delayed, while others were postponed or canceled -- and occasionally zombies on the screen had to compete with goblins on the stage with only several feet of space separating the two.
Yet, despite unavoidable mishaps, for a festival in their "first year," Housecore presented one of the most eclectic and impressive lineup of horror titles, leading this scare fiend to wonder what kind of blood splatter future years will hold.
Among the collection of indie horror flicks were a selection of Texas-shot titles, most of which were making their Texas debuts. I had originally intended to catch Saturday Morning Massacre, a fun-sounding flick about a Scooby-Doo-like team of investigators (Jette's review), but the screening was canceled. Instead, I made my way out to the Grindhouse tent for a virtually unknown film, shot in Texas during the Seventies, called Scum of the Earth.
Scum of the Earth tells the story of a young wife who finds herself with car trouble and a suddenly dead husband. When she seeks shelter in the home of a backwoods family, she soon regrets it. Most of the places genre aficionados would expect Scum of the Earth to go to would be dead wrong as this riff on The Hills Have Eyes/The Texas Chain Saw Massacre takes unexpected detours. Characters are given surprising moments of genuine honesty as a mysterious killer begins picking off the family members one by one. The ending is not only a clever twist, but also a more telling commentary on society than most movies of this kind tend to offer.
Following Scum of the Earth, I couldn't help but catch a rare screening of the original 80s classic Maniac. I had grown up loving the slasher genre in all of its outrageous glory. Yet Maniac was something special. It wasn't a slasher pic that messed around. However, walking to the Grindhouse tent where the film was screening, I was curious if there would be much interest in a film that came out a time when its genre was still being finessed. There was. A cynic might say the release of this year's Elijah Wood remake may have raised the original's profile. But those in attendance knew the film, the quotes and the moments. It was a great tribute to one of the more under-recognized masterpieces of the genre.
One of the more popular screenings, making it difficult to get into, was for a film called Zombex (pictured at top). Shot in both Texas and New Orleans, Zombex deals with a post-Katrina NOLA where citizens find themselves turning into flesh-eaters after taking toxic medication. This was truly an impressive debut from writer/actor Jesse Dayton, who is definitely a fan of the genre and took great pains to make sure that his audience wasn't given the same old tropes reworked. Instead, Zombex, which is set for an unspecified release next year, feels like a fresh addition to an increasingly crowded genre.
Though Zombex wears its budget on its sleeve, it's still an impressive thrill ride. The fact that the cast includes Malcom MacDowell, Sid Haig and Corey Feldman in colorful supporting roles only adds to the fun. A true audience pleaser, Zombex had its attendees howling with laughter at the right times and cheering the appearances of its aforementioned cast right up to its cliffhanger ending.
I ended the night with another homegrown Texas film, Christmas with the Dead (J.C.'s preview). In this cheery tale of holiday horror, adapted from a Joe R. Lansdale novel, multi-colored lights from the sky send out bright flashes on Christmas Eve, which instantly turn everyone who happens to be looking up into zombies. As a result, pseudo-Scrooge Calvin loses his wife and daughter to this apocalypse and after moping around for the next six months, he decides to celebrate the Christmas he didn't get to share with his family. This had to be one of the weakest zombie films I have ever seen. While the limited budget wasn't the problem, the story itself never truly functioned as a solid narrative and the shifts between comedy and horror sadly missed at every corner. Maybe I should have called it a night after Zombex.
Frank Calvillo is an Austin Film Society apprentice.