AFF 2013: Spotlight on Austin and Texas Films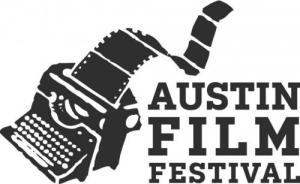 Austin Film Festival, celebrating its 20th anniversary this year, features an eight-day program of panels and films specifically focused on screenwriters. Along with a handful of highly anticipated festival favorites bolstering the lineup (among them 12 Years a Slave and Inside Llewyn Davis), the film schedule contains dozens of features, documentaries and shorts chosen for their original points of view and creative storytelling techniques. Of course several of these have Austin or Texas ties -- they were either made by local filmmakers or were filmed in the state.
Here are a few potential gems found on this year's AFF Features lineup that happen to have strong Texas connections:
All of Me (Documentary Feature Competition) -- This documentary was filmed here in town and features a group of friends who met through Austin's Big Beautiful Women community. The dynamic of their social club begins to change when many of the women choose to undergo weight loss surgery, and what results is a poignant study of relationships, body image and societal norms. All of Me is directed by Alexandra Lescaze.
Hellaware (Comedy Vanguard) -- Written and directed by University of Texas grad Michael Bilandic, Hellaware is a "biting satire of the art scene" and tells the story of a New York photographer who finds himself in a messy situation. The film stars a few familiar faces for indie fans: Keith Poulson (Harmony and Me, Somebody Up There Likes Me), Kate Lyn Sheil (Green, The Color Wheel, Somebody Up There Likes Me) and Sophia Takal (Gayby, V/H/S).
Dear Sidewalk (Texas Independents) -- Filmed in Austin, Dear Sidewalk follows 24-year-old Gardner, a mail carrier, through a quarter-life crisis partially brought on by Paige, a manic pixie middle-aged divorcee. The film is directed by Jake Oelman and stars Joseph Mazzello (The Social Network, Justified), Michelle Forbes (True Blood, The Killing) and Josh Fadem (30 Rock).
Little Hope was Arson (Texas Independents) -- The largest criminal investigation in East Texas history occurred after 10 churches were inexplicably burned down in 2010. Directed by Theo Love, this documentary explores the ideas of community and faith and how they can be shaken by horrific crimes.
The Road to Livingston (Texas Independents) -- This doc introduces us to Delia, a woman who drives four hours each week to see her brother, who is on death row. Directed by Erik Mauck (Zombie Girl), this critique of the Texas prison system -- and the experience of incarceration in general -- has the potential to be rough but essential viewing.
Sombras de Azul (Texas Independents) -- This will be the world premiere of Austin-based director Kelly Daniela Norris's feature debut, which tells the story of a young woman struggling to cope with her brother's suicide. She travels to Cuba in search of peace and distraction, and meets a stranger there who helps her move forward. Many of us are looking forward to seeing this deeply personal film from a promising director.
3 References (Write/Rec) -- Write/Rec is a new category at AFF this year, and it features the work of filmmakers who are skilled at doing a lot with limited financial resources. 3 References, a story about relationships and one man's attempts to leave his chauvinistic past behind, comes from prolific local director James Christopher (who guest blogged the making of this project for Slackerwood).
The Bloc (Write/Rec) -- Max Sturgeon was a longtime production assistant for Friday Night Lights and has been involved with a number of television and film projects. The Bloc is his directorial debut, and it tells the story of a private detective searching for missing children in a Polish-speaking totalitarian communist state.
The Fable of Shannon Cable (Write/Rec) -- This world premiere narrative feature is a haunted house story with a twist (that seems an accurate description when the plot includes "a supernatural singing trio," anyway). Shot on nights and weekends by Austin writer/director Vinnie Hogan, this is being called a "no-budget" film.
My Dog the Champion (Family Series) -- Directed by Kevin and Robin Nations and starring Lance Henriksen (TRON: Uprising) and Dora Madison Burge (Friday Night Lights), the film tells the story of a depressed cattle dog whose troubles bring a grandfather and granddaughter together one summer. The movie screened at Dallas International Film Festival earlier this year under the title Champion.
If you're interested in catching these (and the rest of the week's offerings), there's still time to buy a pass or a badge. AFF 2013 runs from Oct. 24-31, and for all you lucky folks planning to attend, you can build and share your schedule using Festival Genius. Stay tuned for more updates, as AFF has promised a couple more announcements before the fest begins.