Movies This Week: September 20-26, 2013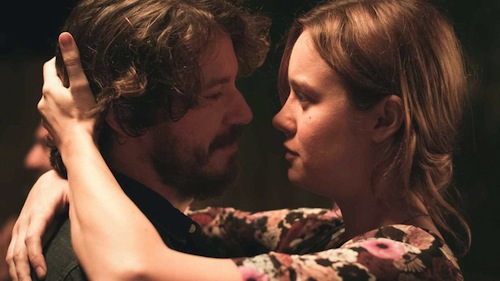 While genre fans from near and far are getting their cinematic fill at Fantastic Fest this week, there are still plenty of options for those of us not attending the festival. The Austin Film Society has a full weekend planned at the Marchesa with screenings of The Mercenary (in 35mm tonight and Sunday), It Felt Like Love (with director Eliza Hittman in attendance on Saturday) and Paradise: Faith (the second film in the Paradise trilogy plays on Sunday evening). Looking ahead to Thursday night, Elia Kazan's Baby Doll is playing in 35mm as part of the new Essential Cinema series "A Darkened Screen: Films That Were Banned."
When it comes to the Alamo Drafthouse, Joe Swanberg's Drinking Buddies is moving down to the Slaughter Lane location for its second week of screenings, and there's a special Sunday evening presentation of Kids In The Hall: Brain Candy at the Village with Kevin McDonald in attendance for a Q&A. Most other non-Fantastic Fest events for the week are at Alamo Ritz, where you'll find 42nd Street for Broadway Brunch and a 35mm screening of American Graffiti on Saturday, a 16mm Sprocket Society matinee on Sunday, and a glorious 35mm screening of Wes Anderson's Rushmore on Wednesday night.
Movies We've Seen
Short Term 12 -- Winner of Grand Jury and Audience Awards at SXSW this year, Destin Cretton's autobiographical feature film debut is finally opening in Austin. Certain to be on many year-end lists, Short Term 12 (pictured above) boasts a powerful performance from Brie Larson. I recently have gotten into watching United States Of Tara on Netflix and it's been fun to watch her evolution from playing a quirky supporting role to mastering a complicated lead character here. Don has our review of the film and he called it "brutal, hopeful, poignant and unforgettable" as well as saying it's one of the year's best films. I concur. (Alamo Slaughter Lane, Regal Arbor, Violet Crown Cinema)
Still Mine -- Based on a true story, this Canadian indie stars James Cromwell as a man who fights local authorities to build a new home for his wife (Genevieve Bujold) after she begins to develop dementia. In her review, Marcelena calls it a "simple and organic" film with excellent performances. (Regal Arbor)
Also Opening In Austin
Battle Of The Year -- Benson Lee adapted his own documentary Planet B-Boy into this breakdancing extravaganza available in 2D and 3D flavors. (wide)
Mission Park -- This urban drama was entirely filmed in San Antonio. (AMC Barton Creek)
Prisoners -- French-Canadian director Denis Villeneuve's last film was the brilliant, Academy Award-nominated Incendies, so I have high hopes for this thriller starring Hugh Jackman, Jake Gyllenhaal and Viola Davis. I have slightly less enthusiasm for the 153-minute running time, but reviews are overwhelmingly positive. (wide)
Salinger -- Reviews for this documentary are nowhere near as positive and, in a strange move, The Weinstein Company has re-edited the film (which opened in major markets two weeks ago) and is releasing a new cut as it expands into theaters this weekend. A.O. Scott in The New York Times said that the film is "less a work of cinema than the byproduct of its own publicity campaign." Well, it wouldn't be the first time for a movie released by the Weinstein brothers. All you really need to know is that, despite the initial hype, it's only opening in one local theater. (Violet Crown Cinema)
Thanks For Sharing -- Stuart Blumberg co-wrote The Kids Are All Right and now he's in the director's chair for this sex-addict dramedy starring Mark Ruffalo and Gwyneth Paltrow. (AMC Barton Creek, Regal Arbor).
The Wizard Of Oz: An IMAX 3D Experience -- While I generally avoid digital IMAX theaters like the plague, I must admit that I'm mildly curious about the 3D treatment given to this American classic just in time for its 75th anniversary. The original camera negatives were scanned at 8K, converted to 3D and ultimately downconverted to the layered, merely 2K digital projection that IMAX currently uses for projection in their theaters now that they've almost fully discontinued use of actual large-format film prints. This special reissue is scheduled to play for one week only, serving as an extended advertisement for the umpteenth remastering of the film for home video on October 1. (AMC Barton Creek, Regal Gateway)