Find Out AFF's 2013 Lineup ... Via Twitter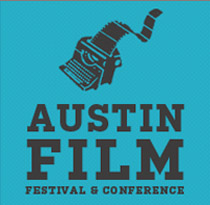 Slackerwood has a standard process for publishing details about a local film festival's lineup and other news. Someone from the festival, or the fest's PR company, sends us a press release with the info. We do a little research to find out the Austin and Texas connections, write it up into an interesting (I hope) article, maybe add a nice photo or two and embed some trailers ... and share it with you.
Austin Film Festival, however, is shaking things up this year in a fun way. Programmers Bears Fonte and Ryan Darbonne will be announcing the first films in the 2013 lineup via Twitter. It seems that we'll all find out together what the first batch of the festival's shorts programming will be sometime today. It hasn't happened yet.
So if you are interested in finding out what will screen at the October 24-31 festival, follow @austinfilmfest on Twitter today. You might also want to check out @BearsFonte and @RyanDarbonneATX too just in case. Meanwhile, the suspense is killing me.
We've already covered AFF's previous conference and honoree announcements, if you want a little taste of what the film fest and conference will be like this year.