Movies This Week: May 24-30, 2013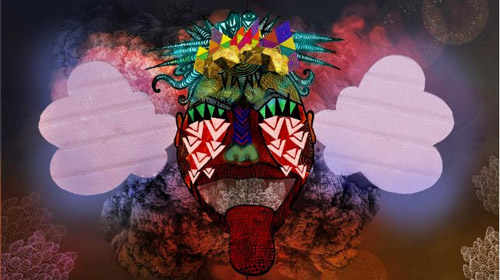 Has it really been 18 years since Jesse and Celine met on that train in Before Sunrise? Indeed it has, and the long-awaited third outing in Richard Linklater's romantic trilogy finally graces Austin theaters today. Don't miss Before Midnight; if the critics are right -- and really, aren't we always? -- the story is as fresh and captivating as ever. (Even I -- who would rather have a root canal than watch most rom-coms -- loved the first two films and can't wait to see the third.)
If even the best of rom-coms isn't your thing, there are a surprising number of alternatives this holiday weekend. My top pick is the Austin Film Society "Spotlight on John Cassavetes" series, which wraps up with Husbands, a 1970 tragicomedy starring Cassavetes, Ben Gazzara and Peter Falk as three middle-age men who mourn a friend's death and live out their midlife crises on a drunken trip to London. Husbands screens tonight and Sunday at the Marchesa Hall & Theatre.
The AFS Essential Cinema series features The Makioka Sisters, a 1983 Japanese import that depicts the pre-war lives of four sisters from a wealthy Osaka family and draws parallels between their stories and Japan's seasonal variations. The Makioka Sisters screens Tuesday at the Marchesa Hall & Theatre.
The Alamo Drafthouse is hosting screenings of An Oversimplification of Her Beauty (pictured above), former Dallasite Terence Nance's film about a young man's relationship struggles. Part live action, part stop motion and part hand-drawn, An Oversimplification of Her Beauty screens Saturday and Monday at the Alamo Ritz. Both screenings include a Skype Q&A with Nance. (Refer to Elizabeth's article for more information about the film.)
The Paramount Summer Classic Film Series kicked off last night and offers the usual eclectic variety of movies this summer. (Actually, the lineup is unusually diverse.) Among this week's features are two of my favorite war films, The Bridge on the River Kwai and The Dirty Dozen, along with the inimitable Bonnie and Clyde and Cool Hand Luke. Refer to the series calendar for a complete list of films. Also, check out Slackerwood's list of our contributors' favorites.
Movies We've Seen
Before Midnight -- Richard Linklater updates the charming story of Jesse and Celine, who met on a train in 1995 in Before Sunrise and reunited nine years later in Before Sunset. The third installment catches up with the older and wiser couple in Greece. Elizabeth has high praise for the film in her review, calling it "an extremely frank look at these two characters -- faults, foibles and all -- which still leaves us pulling for Celine and Jesse." (Violet Crown)
Fast & Furious 6 -- Just when you thought things couldn't get any faster or furiouser, the franchise returns with more fast cars and testosterone-fueled furiousness. J.C. gives the movie a great review, calling it "Fantastic! It's the ultimate reward for those who have been fans of the entire franchise." (wide)
The Hangover Part III -- The mostly unfunny, proudly dumb and therefore fabulously successful Hangover series continues with another debauched road trip. Rod says, "The Hangover Part III has been billed as the 'Epic Finale' to the Hangover trilogy. The epic part is right: This film is an epically boring and tepid conclusion to a franchise that should have ended with the first film." Look for his review this weekend. (wide)
Scatter My Ashes at Bergdorf's -- Writer/director Matthew Mele's documentary takes us on a behind-the-scenes look at the designers, staff and history that make up the esteemed Bergdorf Goodman department store. Marcie gives the movie a rave review and says the documentary "is a great film to check out if you have an appreciation for fashion, or have ever wondered just where they get their ideas for those crazy elaborate window displays." (Arbor)
Other Movies Opening in Austin
Epic – In this animated 3D film, a teenager is transported deep into a forest and joins an epic battle to save the world from the forces of evil. Haven't we seen this story before? (wide)