Prepare for 'An Oversimplification of Her Beauty' at Alamo Drafthouse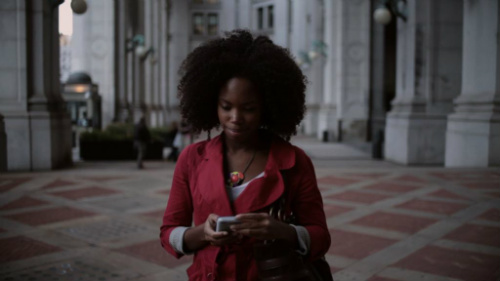 Although he now lives in Brooklyn, filmmaker Terence Nance was born and raised in Dallas, where his movie An Oversimplification of Her Beauty premiered at the Dallas International Film Fest in 2012. The Alamo Drafthouse Ritz will host two screenings of this art film over the Memorial Day holiday weekend, including a Skype Q&A with Nance after both showings.
Nance's feature-length debut has received much attention, with pop culture figures such as Jay-Z, Joy Bryant and Wyatt Cenac jumping in as producers (Questlove is listed as an associate producer). The film is narrated in part by Reg E. Cathey (Square One, y'all!), but Nance is all over this movie. He wrote, edited, directed, produced, scored and even worked on some of the animation for this picture.
It's hard to really explain what happens in An Oversimplification of Her Beauty. As I watched the film, it seemed more like something I'd expect to see as I walked into the screening room at the AMOA Arthouse than anything I'd typically find in a movie theater. The movie quirkily tells the viewer, in some fashion, about the relationship between a man (Nance) and his female friend (Namik Minter). Their relationship is currently platonic, but he desires more ... and she's just bailed on him after saying she'd come over.
Below is the trailer, which will give some idea of the various styles and flavors blended into this feature:
Check out Austin film critic Don Simpson's review at Smells Like Screen Spirit for a few more details about An Oversimplification of Her Beauty.
[Still via the film's Facebook page]