Movies This Week: April 26 - May 2, 2013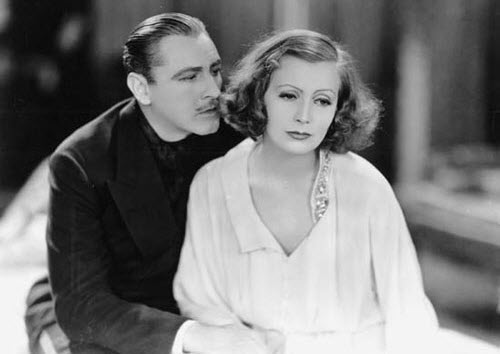 So who else is going to see Hands on a Hardbody tonight at the Marchesa? Read Don's review to find out why so many of us are so pleased to see this 1997 documentary available again. Filmmaker S.R. Bindler will be there with one of the film's subjects, Benny Perkins ... I hear there will even be an actual Nissan Hardbody in attendance. If you're not interested (because you're crazy) you could head over to Blue Starlite and watch Dazed and Confused.
Austin Film Society's Best of the Fest series brings the movie In the Family to the Marchesa on Sunday and Monday nights. It's about a father whose partner dies and leaves their son to his sister, sparking a difficult custody battle. Writer/director/actor Patrick Wang will attend the screenings.
On Monday night, Alamo Drafthouse's Cinema Club series continues at the Ritz with a 35mm screening of Grand Hotel, the glitzy 1932 drama starring John Barrymore, Lionel Barrymore, Greta Garbo and Joan Crawford. Author and University of Texas professor Tom Schatz will discuss the movie afterward. And if those aren't enough Monday night choices, you might also consider The Frames: In the Deep Shade, a documentary about Glen Hansard's band screening at Stateside.
The AFS Essential Cinema series on Janus Films classics continues Wednesday night at the Marchesa with The Sword of Doom, about a sociopathic samurai who becomes the target of vengeful assassins. The cast includes Toshiro Mifune, as the mentor/instructor of one of those assassins.
Movies We've Seen:
The Company You Keep -- Robert Redford's movie about a former Weather Underground member on the lam reaches Austin today. Rod says it's a "charmingly small movie with a larger-than-life cast." Read his review for details.
Mud -- I'm looking forward to seeing the latest feature from Austin filmmaker Jeff Nichols, even though Take Shelter made me profoundly uncomfortable and upset. Debbie saw it at Sundance and in her review, calls it "an engaging and mystical tale of broken hearts and strong friendships." Holly Herrick's preview is pretty persuasive, too. Note: This is an AFS Selects movie, which means Austin Film Society members can get a discount at Violet Crown if they buy tickets by phone or in person.
Other Movies Opening in Austin:
The Big Wedding -- Robert De Niro, Diane Keaton and Katherine Heigl star in this "trying to be a screwball comedy" film. It's currently running at 3 percent on Rotten Tomatoes. Go rent a nice comedy of remarriage from the Thirties instead, why don't you? The Awful Truth, perhaps.
Graceland -- Local distribution company Drafthouse Films is releasing this Filipino thriller today on VOD and in theaters. It's about a kidnapping gone wrong and how it affects a chauffeur and his family. Check out Matthew Odam's review at the Austin American-Statesman -- he says it's "a disturbing story of lies, intrigue and revenge that connects on a universal level."
Pain & Gain -- Michael Bay's latest is also about a kidnapping gone wrong -- starring Mark Wahlberg and Dwayne Johnson. "This tale of the crime spree of three near-idiots is somehow both comical and charming," says Louis Black in his Austin Chronicle review.