Movies This Week: March 8-14, 2013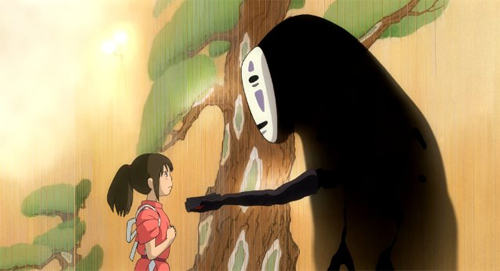 While the SXSW Film Festival isn't the only thing happening in town this week, it's almost the only thing happening.
Heading to the festival? You know the drill: Avoid driving and parking downtown if you can (MetroRail has become a popular alternative), get in line much earlier than you think you need to, and consult Slackerwood's über-handy SXSW Film Fest Omnibus Survival Guide for everything you need to know about navigating the madness of Austin's largest film festival. Godspeed, indie film fans -- and I hope you catch a glimpse of Matthew McConaughey or your favorite film celebrity or at least one of Austin's bicycle thong guys.
The SXSW Community Screenings offer free films that anyone can see, first-come, first-served, at the Boyd Vance theater in the Carver Museum. The AFS Shortcase, which our contributor Debbie Cerda helps program, is one of the highlights. The Carver Museum is not quite downtown, and thus has plenty of parking.
Also, UT's Women in Cinema will host an unofficial SXSW panel, "SXSW Women in Cinema," on Wednesday at 7:30 pm at the University of Texas: Communications Building B (CMB), Studio 4D. The panel is free and open to the public. The filmmaker panelists are Jillian Schlesinger (Maidentrip), Lauren Wolkstein (Social Butterfly), Julia Pott (The Event), Lola Bessis (Swim Little Fish Swim), Frances Bodomo (Boneshaker) and Celia Rowlson-Hall (The Audition, Si Nos Dejan).
Avoiding the festival at all costs? There are a few other options, and some of the new releases look promising. Oz the Great and Powerful has garnered some good reviews and stars the always interesting James Franco, along with a trio of hottie witches (Mila Kunis, Rachel Weisz and Michelle Williams). If you're a World War II buff, check out a pair of historical dramas, Emperor and Lore.
The non-SXSW special screenings are expectedly few. The Master Pancake Theatre folks are skewering Michael Bay's overblown 1998 space opus Armageddon at Alamo Drafthouse Lake Creek on Friday and Saturday; no doubt they'll give this ridiculous film the good Master Pancaking it deserves.
If you're in the mood to splurge a bit, Alamo Drafthouse founders Tim and Karrie League are screening the astounding Spirited Away (pictured above) at their home on Sunday. The event features renowned Hawaiian chef Andrew Le, who brings with him a special menu inspired by Hayao Miyazaki's splendid animated film. It no doubt will be a memorable evening for those who love Spirited Away enough to pony up $65 for a ticket.
Movies Opening in Austin

The Attacks of 26/11 -- Based on true events, this Bollywood drama is the story of Pakistani terrorists who attacked Mumbai in 2008. (Tinseltown South)
Dead Man Down -- Colin Farrell and Noomi Rapace star in this New York City crime drama in which a crime victim seeks retribution by seducing a crime lord's right-hand man. (wide)
Emperor -- Set at the end of World War II, this drama follows a general who must decide whether to hang Emperor Hirohito as a war criminal. Tommy Lee Jones stars as General Douglas MacArthur. (Arbor)
Greedy Lying Bastards -- This documentary investigates the reason behind stalled efforts to tackle climate change, focusing on the powerful special interests casting doubt on climate science. (Tinseltown South)
Lore -- In this German drama also set at the end of World War II, a girl leads her siblings to safety after the Nazis surrender. Along the way, she encounters a complex postwar world where she must rely on someone her Nazi parents had taught her to hate. (Arbor)
Oz the Great and Powerful -- This twist on The Wizard of Oz stars James Franco as a small-time Kansas magician who finds himself in a magical land (yeah, you know which one) and transforms himself into the Wizard of Oz. (wide)