Movies This Week: February 1-7, 2013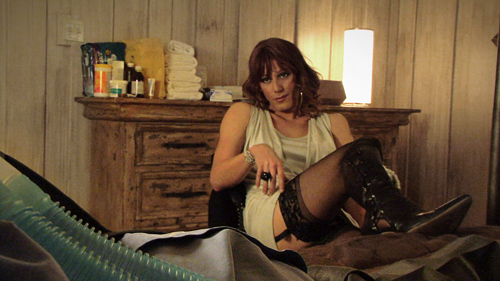 As a public service, I must open this week's column with a follow-up to the opening of last week's column: Despite its parade of stars, Movie 43 sucks. I know you're shocked.
Most of this week's new releases look to be no better, with the possible exception of Warm Bodies, which has garnered some positive reviews. Once again, I encourage lovers of great cinema to avoid their local multiplexes in favor of some interesting special screenings at smaller venues.
Speaking of which, the most important film industry trend in recent years is the transition from film to digital production and exhibition. Anyone interested in this transition shouldn't miss Side by Side, Christopher Kenneally's documentary about the digital future of movies. Chock-full of interviews with famous filmmakers from Martin Scorsese to George Lucas to David Lynch, Side by Side takes a balanced look at the film and digital formats, intending to foster discussion about the new technology. The film screens -- probably digitally -- Saturday and Sunday at the Alamo Drafthouse Ritz.
In the mood for some Seventies schlock? Few films are schlockier than Race with the Devil, a ludicrous mashup of satanic rituals, car chases and requisite Seventies gratuitous nudity. Starring Peter Fonda, Warren Oates, Loretta Swit and Lara Parker as two Texan couples on an RV trip from hell in Colorado, Race with the Devil is a flick any B-movie fan would love, and the Alamo Drafthouse programmers love it enough to present it at the Ritz on Tuesday.
This week's Austin Film Society Essential Cinema offering is Poetry. This 2010 South Korean import is the story of an Alzheimer's-afflicted woman who, after discovering a heinous family crime, finds new meaning in her life when she enrolls in a poetry class. Poetry screens Tuesday at the Alamo Drafthouse Village.
Two Austin-related films also screen this week. Satellite of Love (Jette's review), Will Moore's Austin-shot story of a composer who shares an unrequited love with his best friend's wife, screens at the AFS Screening Room on Wednesday. And former Austinite Kyle Henry presents his rowdy, randy Fourplay (my review) at Alamo Drafthouse Village on Thursday. An anthology of four tales of sexual intimacy set in four American cities including Austin, Fourplay (pictured above) screens as a fundraiser for the Texas Filmmakers' Production Fund.
Movies We've Seen
Stand Up Guys -- In this crime caper starring Al Pacino, Alan Arkin and Christopher Walken, three aging con men reunite for one last hurrah before one of them takes on a deadly final job. Does this film do right by its venerable stars? Rod thinks so, saying that "With a slow first act, Stand Up Guys kicks into overdrive and creates an endearing story of friendship among thieves." Look for Rod's review this weekend. (wide)
Warm Bodies -- Horror meets romantic comedy (I can't resist: aren't they pretty much the same genre?) in this film about a relationship between a young woman and the zombie who saves her from an attack. Mike hasn't warmed up to the film: "From the director of 50/50 and All the Boys Love Mandy Lane," he says, "Warm Bodies is not that hot." Look for his review this weekend. (wide)
Other Movies Opening in Austin
Bullet to the Head -- In Sylvester Stallone's latest celebration of all things gun-lovingly macho, a New Orleans hitman and a Washington D.C. detective hunt down their partners' killer. (wide)
Race 2 -- This Bollywood action film follows a man who takes on the Indian mafia in Turkey to avenge his lover's death. (Tinseltown South)
Vishwaroopam -- In this Tollywood (no, not Bollywood) film, when an Indian woman wants a divorce from a husband she marries in the U.S., she opens a Pandora's box after hiring a detective to investigate him. (Tinseltown South)