2012 in Review: Debbie's Best of 2012 List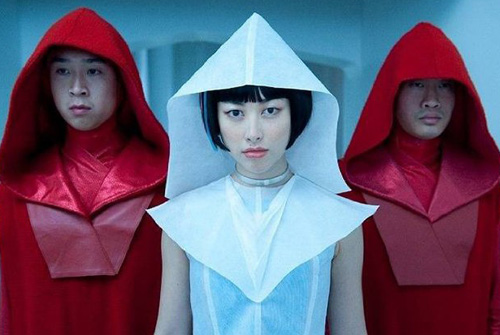 Reflecting on the past year's selections of films and performances leaves me more excited than I was this time last year after a lackluster 2011. Blockbusters such as The Dark Knight Rises and The Avengers demonstrated that there is still energy and originality in these long-familiar characters. Just as 007 fans will argue that Sean Connery is the one and only James Bond -- personally I think Daniel Craig in Skyfall has picked up that gauntlet -- I will argue for director Christopher Nolan and actor Christian Bale truly owning the Batman franchise.
2012 also featured impressive performances from many new and veteran actors, and the standout portrayals were from stars who transformed into their characters so effortlessly. The slate of films worthy of recognition is quite substantial, so I've shared a short summary of what influenced my choices for 2012.
Best Film: Cloud Atlas
A series of stories interwoven that demonstrate the power of one person's actions, "by each crime and every kindness, we birth our future." Blending the genres of historical drama, sci-fi, romance, espionage, and comedy, Cloud Atlas is a visually stunning masterpiece that shows the triumph of the human spirit through love and kindness over greed and vice. My fellow Slackerwood critics seem to agree -- read Mike's review as well as Jette's Fantastic Fest review.
Best Actor: Joaquin Phoenix (The Master)
Phoenix portrays a WWII Naval veteran suffering from PTSD, adrift until he becomes deeply embedded in a cult. His mental instability is precarious at best, as he becomes more violent.
Special Mention: Hugh Jackman (Les Miserables)
Best Supporting Actor: Christoph Waltz (Django Unchained)
As uncomfortable as Django Unchained can be to watch due to the violence and controversial use of racial slurs, Academy Award winner Christoph Waltz makes this movie tolerable. Waltz's strong performance has many stating that his character Dr. King Schultz could have been the lead character.

Best Actress: Emmanuelle Riva (Amour)
Amour could have benefitted from a bit of trimming of its 127-minute running time, but what makes it more difficult to watch is the painful deterioration of an elderly woman's health and the impact to loved ones. Emmanuelle Riva delivers an intimate and moving performance as Anne, and anyone who has experienced similar circumstances will identify and sympathize with the film's characters.
Special Mention: Naomi Watts (The Impossible)
Best Supporting Actress: Anne Hathaway (Les Miserables)
As a fan of the Broadway production of Les Miz, I questioned the casting of Disney princess Hathaway as Hugo's most tragic heroine Fantine. I was thankfully proven wrong by this young actress in this transformative role. Hathaway continues to impress me off-screen as well with how eloquently she handles "wardrobe malfunctions" and advised Oscar host Seth McFarlane on his upcoming experience. I expect more great performances from this multi-talented actress.
Best Documentary: The American Scream
As I said in my Fantastic Fest review, The American Scream wholeheartedly captures the soul of those folks who dedicate blood, sweat, tears and energy often year-round for one special night. You can watch it online via Amazon Instant Video.
Special Mention: Jiro Dreams of Sushi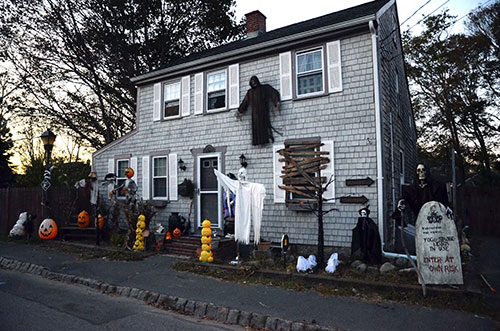 Best Animated: Wreck-it Ralph (Mike's review)
In a year when the most anxiously anticipated animated films were light horror Paranorman and Frankenweenie, my favorite animated movie included explosions of color and characters that had been in the making for decades. Game nostalgia, young and old alike. 188 individual character models are in the movie as a result of its cameo inclusions.
Special Mention: Rise of the Guardians (Mike's review)
Best Foreign Language: A Royal Affair
This category was quite a challenge with the Dutch invasion at Fantastic Fest including the wickedly humorous Black Out-- technically not eligible since it's not had a theatrical release yet. Belgium has another strong contender after 2012's Bullhead with Rust and Bone. However, the film that I most enjoyed was A Royal Affair -- a complex historical drama full of intrigue, romance and betrayal featuring strong performances from Mads Mikkelsen and Alicia Vikander, as well as Mikkel Boe Folsgaard as the insane King Christian VII.
Special Mention: Headhunters
Feel free to share you personal favorites from 2012 in the comments below.