Texas is All Over Los Angeles Film Festival 2012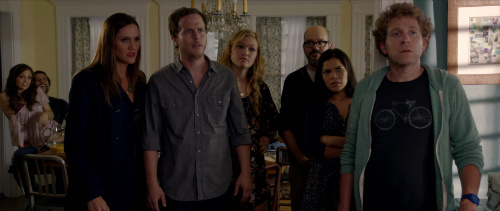 The 2012 Los Angeles Film Festival will run June 14-24, 2012, and included in the schedule are more than a few movies with ties to Austin or Texas. As Matthew Odam points out in his Tuesday post on Austin Movie Blog, the feature films Saturday Morning Massacre and Magic Mike are both in the lineup. Magic Mike is a Steven Soderbergh film starring Austin actor Matthew McConaughey.
Saturday Morning Massacre was directed by former Austinite Spencer Parsons and was shot locally. Cast members include Jonny Mars and Paul Gordon from The Happy Poet, Heather Kafka and Chris Doubek from Lovers of Hate and veteran character actor Sonny Carl Davis (The Whole Shootin' Match, Bernie). It's a horror movie that references a popular 70s cartoon about crime-fighting teens in a van with a dog.
Here are some more films with Austin/Texas connections scheduled to show during this year's fest:
The shorts at Los Angeles Film Festival include Austin filmmaker Kat Candler's Hellion (Debbie's review) -- also starring Jonny Mars -- and the animated Once It Started It Could Not End Otherwise from Houston's Kelly Sears, which is embedded below. Both of these shorts showed at SXSW.
Let us know if we missed any other Texas films or connections at Los Angeles Film Festival this year.