Win 'Crazy Heart' on DVD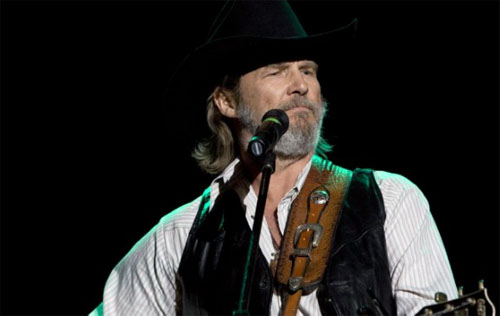 I love giving stuff away, especially nice new things that people might actually want. Fortunately, Slackerwood has something to give away this week -- a Crazy Heart DVD. Want a chance at winning it? The details (and fine print) are available after the jump.
If you don't know anything about Crazy Heart, check out my DVD review, or Debbie's review from the film's theatrical release. Jeff Bridges won an Oscar for his performance as Bad Blake, a Texas singer-songwriter on the decline. Local musician Ryan Bingham also won an Oscar for the song he co-wrote with T-Bone Burnett for the film, "The Weary Kind." Fans of Texas music should definitely take a look at this movie, even though it wasn't actually shot in Texas (I believe New Mexico doubled for Houston).
If you want a chance at winning the Crazy Heart DVD, leave a comment on this entry about the following:
Describe a favorite moment or experience that involves an Austin musician and movies.
This could mean any number of things: a silent movie you saw that was accompanied by a live performance from a local band or composer, a movie with a score from a local composer, a local musician's song or non-musical performance in a particular film. Maybe you sat next to an Austin musician at a movie? Sure, that counts, as long as "Austin musician" doesn't mean your little brother who still only knows two chords on his guitar. Having sex with a local musician while a movie played in the background only counts if it actually happened (and makes for a good story).
Comments are moderated so be patient, your entry may not appear online immediately. We're keeping an eye on the comments queue, however, and will post them as quickly as possible.
The deadline to submit a comment is Thursday, April 30 at 11:59 pm CST. We'll draw a name at random from all entries, and will ship the Crazy Heart DVD to the lucky winner.
The fine print:
Enter as many times as you like, but we'll only submit your name once in the random drawing.
You must have a U.S. address -- we will not ship anything internationally.
Please include a valid email address on your comment so we can contact you. Your address will not be made public.
Any irrelevant, offensive or just plain idiotic comments will not be published (as usual) and won't be eligible for the contest.
We reserve the right to shut down or otherwise change this contest if something unexpected or awful happens.