Movies This Week: May 8-14, 2015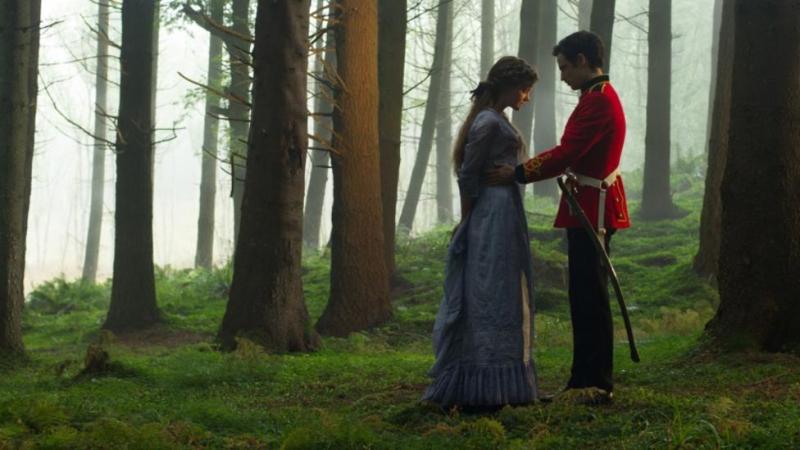 This weekend, the Austin Film Society is bringing She's Lost Control back to town. Caitlin caught the film on opening night at SXSW 2014. She reported: "An intense and dark slice of life, the film focuses on a woman who works as a sex surrogate while she finishes a Master's degree in psychology in New York City. Often hard-hitting and true but sometimes a little frustrating, I can't fully call this a "must-see" but I know this movie will definitely stick with me..." It plays tonight and again on Sunday afternoon at the Marchesa.
On Sunday evening, AFS will be presenting the work of two master animators. Don Hertzfeldt's award-winning short World Of Tomorrow is being paired with Cheatin', the most recent feature film from Bill Plympton. Richard Linklater's schedule last week didn't allow him to be in attendance for the Sid & Nancy screening, so another screening has been added for Monday night where he'll be there to introduce the film and lead a conversation about it afterwards. Then "Jewels In The Wasteland" gets back on track for its regular Wednesday night edition, with Linklater at the Marchesa presenting Sergio Leone's epic 1984 feature, Once Upon A Time In America. He'll be screening the extended 227-minute cut of the film in 35mm.
Frank gave us a lot of great information about this weekend's Second Annual Noir City festival by interviewing Film Noir Foundation president Eddie Muller about the event. Ten films, many presented in 35mm, will be screening at the Alamo Drafthouse Ritz starting tonight. This year, all of the movies selected are the adapted works of screenwriter and novelist Cornell Woolrich. It all kicks off tonight with a restored 35mm print of 1950's Woman On The Run from the UCLA Film and Television Archive. Other films presented this weekend include Phantom Lady (1944), The Guilty (1948) and No Man Of Her Own (1950).
The Alamo Drafthouse has a few special Mother's Day Brunch screenings on hand this Sunday. If she likes classic musicals, you can take Mom to see The Sound Of Music at South Lamar or Slaughter Lane. If your Mom would rather watch something a little more contemporary, you can head to Lakeline for Mamma Mia. Also on deck this week, the Alamo Village has a fundraiser screening of Microcosmos at 9 am tomorrow as well as a free screening of Almost Famous on Sunday night (you can reserve a ticket online with a $5 food and drink voucher). In addition to Noir City, the Ritz will have the Elliott Smith documentary Heaven Adores You on Monday and Thursday evenings. Finally, South Lamar is hosting the Austin Youth Film Festival on Saturday. The theater is also screening Hitchcock's Psycho on Sunday and Wednesday nights, and Vinegar Syndrome is hosting a digital restoration of Supersoul Brother there on Thursday.
Movies We've Seen
Arlo and Julie - I reviewed this local gem for The Austin American-Statesman last year at SXSW and it turned out to be one of my favorite films of the festival. An indie comedy with a mysterious twist, it follows a couple who start recieving puzzle pieces in the mail each day. It's fun to watch actors Alex Dobrenko and Ashley Spillers go for broke as their characters damn near drive themselves crazy trying to figure out what it all means. I said their "comic timing is flawless and they have a tremendous chemistry, pushing the story forward even as it starts to get a little wacky." Director Steve Mims' crew consisted largely of University Of Texas RTF students, as he's taught in the department for many years. (Violet Crown Cinema)
Far From The Madding Crowd (pictured above) - Danish director Thomas Vinterberg (The Celebration) brings us this new adaptation of Thomas Hardy's novel with a stunning cast that includes Carey Mulligan, Michael Sheen and Bullhead star Matthias Schoenaerts. Elizabeth caught a press screening of the film this week and will have a full review posted at Cinapse this weekend. She says, "Besides some questionable technical quirks in the film -- pacing issues, framing weirdness and bizarre use of zoom-in shots -- Carey Mulligan brings a strong energy to the role of Bathsheba. It's just too bad the movie takes away her momentum partway through." (Alamo South Lamar, Regal Arbor, Violet Crown Cinema)
Welcome To Me - Kristen Wiig gives a brilliantly compelling performance in this dark comedy about a woman with borderline personality disorder. She makes the decision to go off her meds shortly before winning a massive lottery jackpot, so she invests her new-found wealth in her own talk show. It's the debut film from director Shira Piven, who constructed an incredible cast including James Marsden, Wes Bentley, Jennifer Jason Leigh, Tim Robbins and Joan Cusack. I'll be back with a full review this weekend, but if you enjoyed Wiig and the darker tone of The Skeleton Twins last year, don't hesitate to catch this. (Alamo South Lamar, also available on VOD)
Also Opening in Austin
The D Train - Yes, it's another dark comedy with James Marsden this weekend. This one, from IFC Films, made its debut at Sundance this year where Variety said the film was "edgy and soft, audacious and coy, a largely enjoyable letdown." It's being pushed into wider release by the virture of its stars, but a mainstream audience is probably not going to respond favorably to the film's twist, which has been revealed in many writeups since the film debuted (including the review linked above, if you're inclined to enjoy spoilers). (Alamo Lakeline, Alamo South Lamar, AMC Barton Creek, Regal Arbor, Regal Metropolitan, Violet Crown Cinema)
Hot Pursuit - The always likeable Reese Witherspoon and Modern Family star Sofia Vergara are teamed up here in a buddy-cop picture that certainly was greenlit after the runaway success of The Heat. This film takes the PG-13 route and has been demolished by critics. In Time Out, David Ehrlich says, "One of them is short and the other one is Colombian -- that's pretty much all there is to this milquetoast buddy comedy that ought to have premiered directly on seat-back airplane televisions where it's destined to spend the better part of its existence." (wide)