Interview: Eddie Muller, Noir City Austin 2015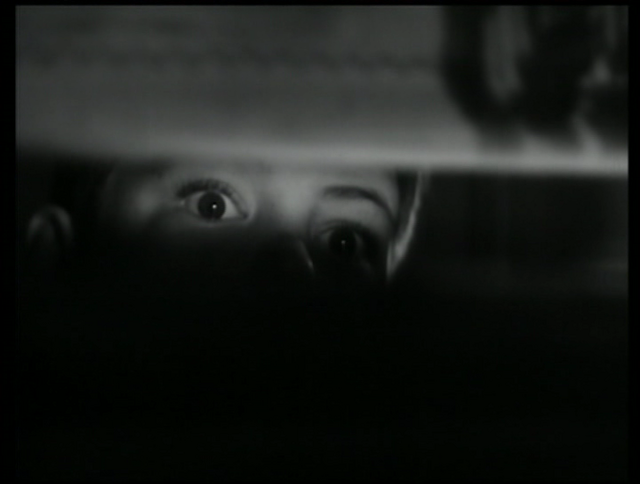 After what seemed like an eternity of continuously refreshing calendars and Facebook pages for information, Noir City finally returns to Austin this week. Hosted by the Film Noir Foundation, the ten-film lineup full of shadow-soaked men and women who find themselves dallying in the darkness begins Friday, May 8 at 7:35 pm with a screening of the recently-restored Woman on the Run (1950).
Like last year, FNF Founder and President Eddie Muller will be on hand to introduce each of the selected films, highlighting little-known production trivia and discussing each movie's long journey toward restoration.
Unlike last year's Noir City, which featured an eclectic assortment of titles, this year's festival focuses on the adapted works of screenwriter and novelist Cornell Woolrich, one of the genre's most prominent figures.
Recently, I had the chance to ask film noir expert Muller some questions about this year's festival, which included the focus on Woolrich, the fascinating history of Woman on the Run and why this year's Noir City includes one of Barbara Stanwyck's greatest turns on screen.
Slackerwood: What made you decide on the works of Cornell Woolrich for the theme of Noir City this year?
Eddie Muller: One of the films restored this year by the Film Noir Foundation, The Guilty, a 1947 B from Monogram Pictures, is the first Woolrich-written movie that we've rescued. Since he was the most prolific source of stories for films made during the classic noir era, it seemed an appropriate time to do an entire festival of films based on his work. Tommy Swenson, the programmer at the Alamo Drafthouse, was enthusiastic about the idea so we drew it up pretty fast.
Is there any kind of tone or style that makes Woolrich's work stand out from other noir entries?
Muller: Fear and paranoia. The two main streets in Noir City both lead to a bad place; one of these streets is Self-Destruction, the other is Cruel Fate. Woolrich was the supreme scribe of Cruel Fate. His tales are generally about innocent people placed in dire circumstances and trying desperately to find a way out -- the basic recipe for a suspense film. The tone is dark, almost pitch-black, really -- yet the films are always exciting and invigorating. That's the secret of noir.
Rear Window (1954) is probably the Woolrich adaptation most film lovers are familiar with, but for you, which is the quintessential Woolrich adaptation?
Muller: Rear Window is a great film, but to me it feels removed from Woolrich's world. It's too glossy and perfect. Someone like Grace Kelly doesn't belong into Woolwich's realm. Films like Deadline at Dawn (1946) and The Guilty really capture the desolate, dream-like feel of nocturnal New York that was the writer's specialty. That the films were made on studio sets only enhances the feeling—Woolwich wasn't writing about the real New York, he was creating a nightmarish version of the city that largely existed in his fevered imagination—these films perfectly capture that.
Speaking of Deadline at Dawn, Woolrich's novel was adapted by the great playwright Clifford Odets. It seems a bit of an odd pairing between the two of them. How did it turn out?
Muller: It's a bit verbose. That's what happens when two theatre guys are at the helm. Harold Clurman, the legendary director of NY's Group Theatre, directed the film. It's the only movie he ever made. The synergy is odd -- awkward in spots, absolutely dazzling at other times. The key to appreciating Woolwich—both on the page and on the screen -- is to focus on the feeling it evokes and not worry about the logic -- or ratherthe lack of it. The stories are like nightmares. They grip you, induce panic and paranoia -- and then you wake up and say, "Hmmm, that really didn't make a whole lot of sense."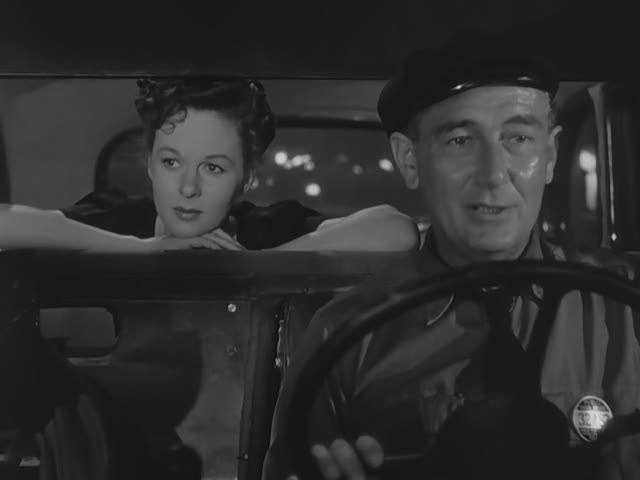 Other than Woolrich, is there any common link between the films chosen for this year's Noir City in terms of theme?
Muller: We'll see. One of the pleasures of programming festivals like this is that you don't always find all the connections between the films until they're presented in a series. I'm certain people who come for everything will discover intriguing links -- recurring characters, dialogue, incidents, and yes, definitely themes.
Woman on the Run is the only film on the list which doesn't come from the Woolrich universe. Can you talk a bit about it and its inclusion at this year's festival?
Muller: It's the Film Noir Foundation's big reclamation project from last year, as well as a film in which I have a personal stake. Back in 2003 I uncovered the only surviving 35mm print of the film in the U.S. and resurrected it to some acclaim. But the print was lost in a studio fire in 2008, which broke my heart. I was determined to one day resurrect and restore it, and I'm hugely grateful to the British Film Institute for having maintained a dupe negative of the film in its archive from when the film originally played the British and European market, more than 60 years ago. That was the basis of our restoration. It's a terrific film, actually co-produced by star Ann Sheridan, and featuring a unique and very wise and witty script by Alan Campbell, a/k/a "Mr. Dorothy Parker" and Orson Welles' protégé, Norman Foster, who also directed. It's a genuine discovery.
Barbara Stanwyck is an actress so closely associated with the noir genre thanks to movies like Double Indemnity (1944), Sorry, Wrong Number (1948) and other titles where she played formidable women. Where does No Man of Her Own (1950) fit into the Stanwyck/noir canon?
Muller: Barbara Stanwyck is the greatest actress in the history of movies. And No Man of Her Own might be her most neglected great film. She's more vulnerable in it than in her more famous noir roles, and the truth of her performance transforms one of Woolwich's most preposterous plots ("I Married a Dead Man") into a thoroughly engrossing and almost believable melodrama. It might not be the definitive Cornell Woolwich movie—but it might be the best movie made from one of his stories. And Stanwyck is primarily responsible for that.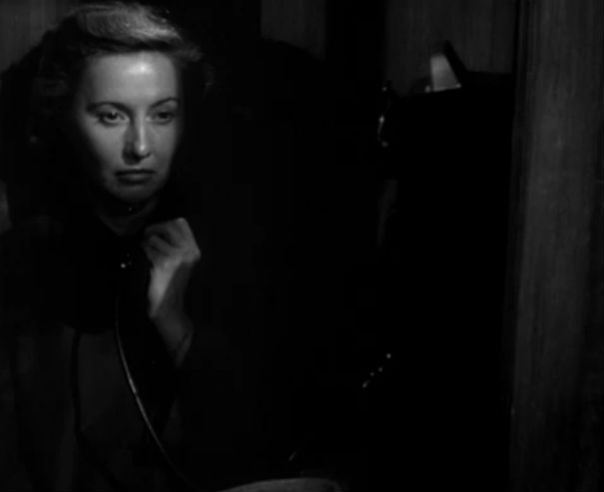 Most noirs feature many actors and actresses you wouldn't normally associate with the genre. This time around, Noir City features early work from Burgess Meredith, Sheldon Leonard, Susan Hayward and Bobby Driscoll. What is the appeal for audiences of seeing such performers, known for other kinds of roles, making appearances in this genre?
Muller: This is one of the essential aspects of the original film noir movement in Hollywood. The trend toward darker, more adult themes -- and the audience's acceptance of the trend -- led many actors to eagerly reveal darker selves onscreen. Simply put, they relished playing characters who, if not outright villains, were harder, tougher and more cynical. In Deadline at Dawn, Susan Hayward created her quintessential "tough dame" persona. I don't think its a very deep character -- but Hayward was never more alluring onscreen -- simultaneously vulnerable and hard-as-nails. Incredibly sexy, too.
What makes an Austin an ideal stop for Noir City?
Muller: The Alamo Drafthouse, of course. Tim and Karrie League and I go back a number of years. I hugely appreciate Tim's sense of showmanship, his commitment to moviegoing being a fun experience, and his savvy as a businessman, being able to keep the moviegoing experience flourishing at a time when many others have given up the ghost.
For those who don't know about the Film Noir Foundation, can you talk a little bit about the organization and what it's about?
Muller: The Film Noir Foundation was created as a way of using the proceeds from exhibition of these films to fund the reclamation and restoration of movies that have gone missing. Since I founded it, we have "rescued" numerous films, including The Prowler (1951), Cry Danger (1951), Try and Get Me (1951), Repeat Performance (1947), High Tide (1948), Too Late for Tears (1949), The Guilty and Woman on the Run. We have also started discovering brilliant examples of noir in other countries and bringing them to light. For example, in this festival we're screening two Argentinean adaptations of Woolrich, No abras nunca esa puerta (Never Open That Door) (1952) and Si muero antes de despertar (If I Die Before I Wake) (1952), for which we struck new prints in Buenos Aires and subtitled in English for the first time ever. These films are revelations. I'm very excited to screen them.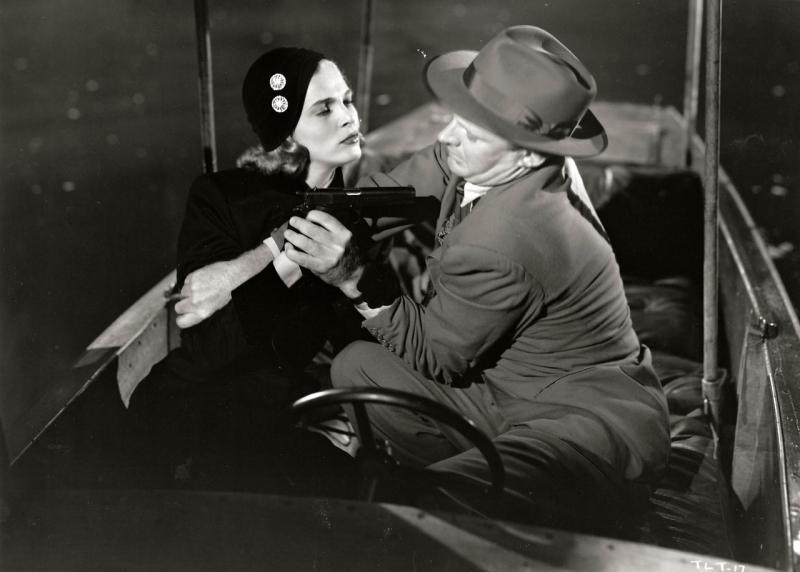 What are some upcoming titles that the foundation is working to restore and bring to audiences?
Muller: I'm not at liberty to say just yet. We always have several possible projects in the pipeline, but the nature of the process -- you're always searching for better original elements on which to base a restoration -- makes me leery about announcing a project before it's actually underway. Suffice to say, based on our success with Argentine noir, we've broadened our search beyond national borders.
If someone wants to begin a film noir collection, which 3 personal recommendations would you suggest to them?
Muller: Double Indemnity and Out of the Past (1947) are the two essential titles; they are perfectly emblematic of the themes and style of noir. I could fill the third slot with dozens of different titles. Today I'll say Criss Cross (1949). Ask me tomorrow and I'll say The Asphalt Jungle (1950) or Phantom Lady (1944) or Detour (1945), or ...
Noir City Austin 2015 is taking place at the Alamo Drafthouse Ritz May 8-10. The Drafthoue has details about the festival lineup and tickets. For more information about the Film Noir Foundation, please visit their official page.