SXSW Interview: Ron Nyswaner and Mary Louise Wilson, 'She's the Best Thing In It'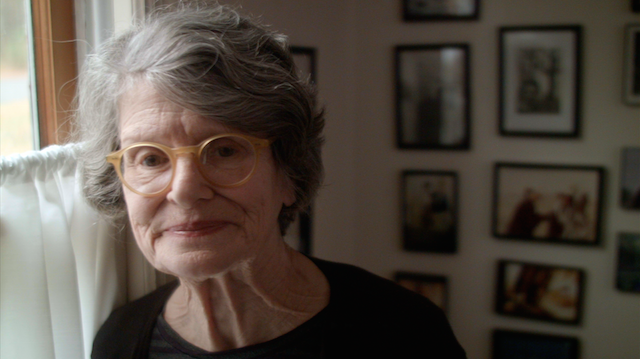 Writer/director Ron Nyswaner recently debuted his first documentary feature film at SXSW last week. She's The Best Thing In It follows famous Broadway and television actress Mary Louise Wilson as she teaches a character acting class to a group of college students in New Orleans. I had the chance to sit down with both of them to discuss acting, the filmmaking process, and what it means to live the life of an artist.
Slackerwood: Ron, you're known for these intense narrative stories (a la Philadelphia, The Painted Veil). What drew you to Mary Louise's story and, furthermore, made you decide to do it as a documentary?
Ron Nyswaner: One of the reasons is I could control every aspect of it. I've made my living for many years as a feature film writer and, unlike a playwright, the screenwriter does not often have full creative control. I was able to work with a team that helped me shoot, but a lot of times I was behind the camera, I was getting the footage. And I was ultimately the financier -- those were all my reasons for making it a doc. And Mary Louise and I have a great relationship, we both admire each other's work, and I just thought it would be great fun to work on this together.
How did your friendship start?
Mary Louise Wilson: We both knew screenwriters. We founded a theater group where we used to do these script readings with other writers and actors to see how the stories worked in real life.
Nyswaner: We never made any money doing it, but we would perform them in front of an audience. We came from the same community, from the same sort of background, and were always doing this sort of thing together.
So were you hesitant at all to let Ron film this experience?
Wilson: Not really. The whole process has always sort of been embarrassing to me, that I would be the center here. One of the things about being a character actor, and that's what a lot of this film is about, is that you're not the star. You sort of disappear into the roles. So, being here (for the premiere) is a lot like being here with my clothes off. (laughs)
What were the biggest challenges for you as the subject of the film?
Wilson: I couldn't see what was so great. (laughs) It was just me fumfering around... That's how I felt. I mean, of course I like being filmed. For doing the class, it centered me. I had to do something here.
Nyswaner: I think that's the saving grace of the movie. It's about something other than a biography. It's bigger than that.
Wilson: Right. So in a way, it's kind of like being a character actor: it's not about me. It's about acting.
What about you, Ron? What were the biggest challenges of doing a documentary?
Nyswaner: Money. I finally really embraced it... You know I don't have children, so for me this was my baby. I would have conversations with my business manager where I would say to him, "You have children that you're wanting to put through college. I don't, so this is my version of putting my kid through college." But the other thing that was a challenge was not realizing how all of the different elements of filmmaking would work together. The editing process has been long; there have been five different editors who have had their hands on the movie. We had 110 hours of footage to get down to a 79-minute cut. Just watching it over and over... I think that's what's most challenging: to have the courage to show it to other people, people you trust, and have them give you their opinion. We really could have a five-hour movie.
Anything in particular you hope your audience takes away from this? Perhaps those wanting to pursue show business?
Nyswaner: I know what I hope. And it's a hope that's been realized... I think as an artist, you try not to think about those results. But what people have been getting out of it is this inspiration that if you're going to be an artist, if you're going to commit to it, it's not just posting something on YouTube. That's not art. Living the life of an artist is art. Mary Louise and I have lived long lives as artists. We've been unemployed, had ups and downs. You never know what's around the corner.
Wilson: We've been told that casting agents want to use this film as a teaching tool. I think that tells you something right there.
You can read my review of She's The Best Thing In It here.