SXSW 2015: Elizabeth's Focus on Female Filmmakers, Documentary Edition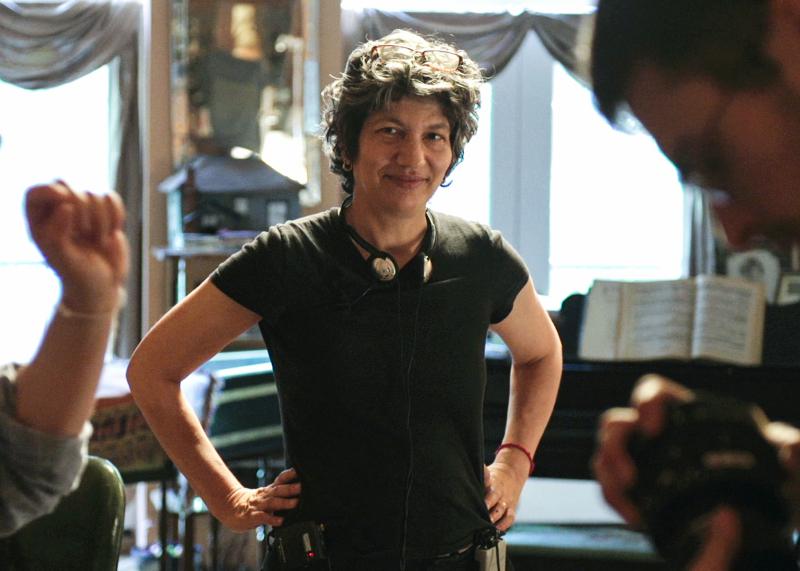 I'm so satisfied with my idea to limit my SXSW Film schedule to movies made by female filmmakers that I'm wondering if I should make it a regular festival practice. I've seen some groundbreaking work that I might have missed otherwise. Now, all my picks haven't been winners, but most of them have either been astonishing, moved me to tears, or both.
The documentaries in this year's selections have exceptionally strong game, from the more traditional methods of Frame by Frame and They Will Have to Kill Us First to the genre-defying A Woman Like Me. These ladies are creating complicated works, and I am here for it.
On Saturday afternoon I attended the world premiere of Frame by Frame, a documentary about four photojournalists in Afghanistan. The film's subjects, three men and a woman, have confronted various setbacks -- including the Taliban government, which once banned photography of any type. Co-directors Alexandria Bombach and Mo Scarpelli show these photographers at work and in tense moments.
The movie is flat-out gorgeous on the screen, capturing the stunning colors and landscapes of the troubled country and showcasing the talent of the Afghan photojournalists. Their stories, and the stories they are covering, are powerful and heartbreaking. Cry count: 3
I saw GTFO: Get the F% Out that evening, an infuriating look at the types of harassment women gamers face. While the content of Shannon Sun-Higginson's film is informative (and necessary for many to see), technique is really lacking here. Both the video quality and sound in the film could use some cleanup. Does the film express well the danger women in the gaming community face? Yes. Does it have cute graphics sequences and a fitting score? Indeed. But it also disappointingly looks like an unfinished project. Cry count: N/A

I skipped Sunday so I could conserve energy for the week, and started Monday off with the premiere of A Woman Like Me at the Stateside. After hearing that her cancer diagnosis was terminal, director Alex Sichel (pictured at top) looked for alternate treatments. One of the ways she handled the bad news was to script a film where the female character in a similar situation beats the odds.
Lili Taylor (Say Anything) and Jonathan Cake (Chuck) star in her narrative project, thoughtfully woven among the strings of Sichel's real-life journey. The parallel scenes with Taylor's character and Sichel at the same window, or both lovingly caressing their sleeping children, are especially poignant. The complex movie, co-directed by Elizabeth Giamatti, won this year's SXSW special jury award for directing a documentary. Cry count: 2
Tuesday evening I caught the second screening of They Will Have to Kill Us First, from director Johanna Schwartz. Her film is an intricate recent history of Mali's political situation and the impact it has had on musicians in the country. Her subjects include world-renowned performers, such as Khaira Arby and upcoming band Songhoy Blues (performing around town this week during the festival), and lesser-known local musicians. There are so many expert touches to this documentary, and Schwartz's dedication to her topic and feeling for these artists is obvious.
I'll have a full review on this inspirational film later this week, but I will note here: Cry count: 1
Obviously I've kept a pack of Kleenex on hand this week, unafraid to reach for a tissue when necessary. It is a feat to make a movie that gets the viewer so emotionally involved. I readily admit that I can get choked up while watching films, but a couple of these stories have made me want to flat out weep at their beauty, message, and depth of feeling.
[Photo credit: Alexandria Bombach and Mo Scarpelli at SXSW Q&A, by Elizabeth Stoddard]