Movies This Week: March 13-19, 2015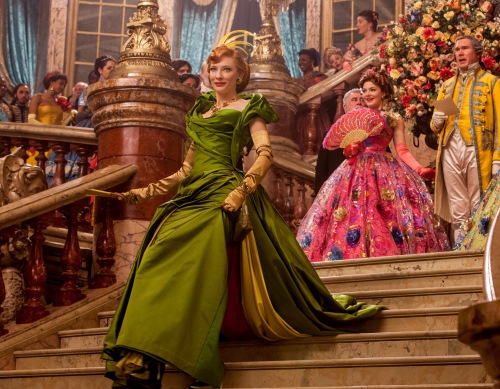 It's a real barebones week if you're not attending the SXSW Film Festival, which will screen movies around town until Saturday, March 20. Slackerwood will, of course, be featuring daily coverage and reviews. Some area theaters (including the Alamo Drafthouse Ritz, Violet Crown Cinema and The Marchesa) will be closed for regular business while they screen features for festivalgoers. In the case of the Alamo Slaugher Lane and South Lamar, they will still be screening some regular films, but also have a few screens at each location that are devoted entirely to the festival for the first few days. If you're planning to head over to catch a movie that isn't part of the fest, give yourself some extra time for parking and getting yourself through the crowds.
Specialty screenings are not expansive over the next week, but a few Alamo locations are serving up Kid's Club movies in the mornings for families home over Spring Break. Alamo Lakeline has the original 1976 version of Freaky Friday, Alamo Slaughter has The Lego Movie and Alamo Village has Honey, I Shrunk The Kids. Check out the Alamo Drafthouse website for exact showtimes. Tickets for all these shows are $1 and 100 percent of the ticket money will be donated to local charities. Admission is first come, first serve and tickets can only be purchased at the box office on the day of the show.
On that note, if you are a local teacher or school faculty member, you can attend a free movie at any Alamo Drafthouse location from now through March 22. You can choose any movie, except for special events, by bringing your faculty or employee ID to the box office to redeem your free Spring Break ticket.
With all of the celebrities in town, you never know when something crazy may pop up. One of the only public events we know of so far is a screening of Five Deadly Venoms, hosted by RZA from the Wu-Tang Clan. The 1978 Shaw Brothers classic will be screening in a restored 35mm print presented by the Alamo Drafthouse, Celestial Pictures and the El Rey Network. The Monday night screening is already sold out, though.
Movies We've Seen
Cinderella - Director Kenneth Branagh reboots the classic Disney fairy tale in this live-action adaptation starring Cate Blanchett and Downton Abbey's Lily James. Elizabeth has our review and says the movie is "an uninspired retelling of the famous folktale accompanied by sumptuous set design and lush, technicolor costuming." She does reveal that the best thing about the movie is that it's paired with a new short film called Frozen Fever, which features the entire cast from Frozen returning to the big screen. (wide, also screening in digital IMAX at AMC Barton Creek and Regal Gateway)
Also Opening in Austin
'71 - Yann Demange, a French director who spent years working on television shows, makes his feature film debut with this British war thriller that follows a young soldier (played by Unbroken's Jack O'Connell) over the course of one evening when he becomes separated from his unit during riots in Belfast. Demange won Best Director at the 2014 British Independent Film Awards, where the film earned nine nominations. (Regal Arbor)
Deli Man - This documentary turns the spotlight on Ziggy Gruber, a third-generation delicatessen owner in Houston. As a Yiddish-speaking French-trained chef, he operates one of the most beloved delis in the nation. (Regal Arbor)
Run All Night - Spanish director Jaume Collet-Serra previously directed star Liam Nesson in 2011's Unknown and 2014's Non-Stop. They team up again for this action-packed movie that also stars Joel Kinnaman from The Killing, Ed Harris and Academy Award-winning hip-hop artist Common. Variety's review says, "Neeson does his thing, and does it well, in this robustly satisfying Irish-American mob thriller." (wide)