Movies This Week: February 27-March 5, 2015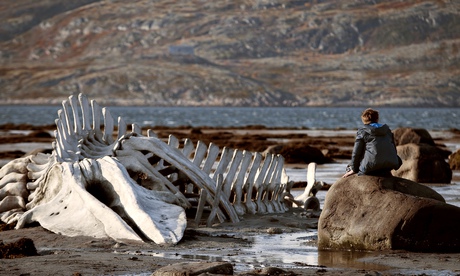 The biggest Austin Film Society event for this week (an advance screening of Kumiko, The Treasure Hunter) is already sold out, but It still has some gems on the calendar. The org is hosting a secret double feature at the AFS Screening Room on Sunday afternoon with Fred Frey, a film collector who specializes in European exploitation and crime films. He'll be screening two rare 16mm prints from his private collection.
On Wednesday night, AFS is teaming up with IndieMeme for Katiyabaaz (Powerless), a documentary about the Indian city of Kanpur and the limitations of their electrical grid to power over 3 million residents. Filmmaker Fahad Mustafa will be in attendance for a Q&A. Thursday night brings another installment of Essential Cinema. This month's theme "Children Of Abraham/Ibrahim 9: Films Of The Middle East Diaspora" and this week you'll get a 35mm print of the 1997 Miramax release My Son, The Fanatic starring Akbar Kurtha, Om Puri and Rachel Griffiths.
Cinapse is celebrating their second anniversary on Saturday night with a 35mm double feature at the Millenium Youth Entertainment Complex (1156 Hargrave Street) called "NYC Is Effed." Walter Hill's 1979 The Warriors will be paired with John Carpenter's 1981 Escape From New York. Doors for this special event are at 6:30 pm with the first movie kicking off at 7.
On Sunday night, The North Door is hosting a special screening of The Return of Draw Egan: An Ennio Morricone Tribute with a live score. Okkervil River keyboardist Justin Sherburn and his group Montopolis return for this silent western that has had its old title and dialogue cards replaced by material from novelist Elizabeth Jackson and Foleyvision's Chad Nichols.
Alamo Drafthouse Ritz is wrapping up their "Films Of Aleksei German" series with his final film, 2013's Hard To Be A God. Due to the heavy interest of the other films in the series, this one will have select playdates tonight through Monday with one last screening on Wednesday afternoon. The Ritz has also added a few standard (that is, no quote-along) screenings of Wayne's World for the week on Sunday night and then Monday and Tuesday afternoons. Also on deck this week: David Cronenberg's The Fly on Tuesday, a rare archival 35mm screening of Phantasm II for Terror Tuesday and an even rarer 35mm presentation of Chantal Akerman's 1975 French classic Jeanne Dielman, 23 Quai Du Commerce, 1080 Bruxelles on Wednesday for Experimental Response Cinema.
Over at Alamo South Lamar, Big Top Pee-wee is screening free in 35mm on Saturday morning for Kid's Club, a benefit screening of Breaking Away on Monday night will benefit the Alamo's MS-150 Cycling Team, which raises money for the National Multiple Sclerosis Society, and a 20th anniversary screening of La Haine takes place Tuesday. Vinegar Syndrome will be presenting their new restoration of Don't Go in the Woods, the 1981 slasher film that was originally on the banned "Video Nasties" list in the UK. Director James Bryan will be attending the screening for a Q&A.
Alamo Village has Austin Film Festival Audience Award winner Flutter (Debbie's review) on Monday night with the filmmakers in attendance. Emily Blunt stars in The Young Victoria, a 2009 drama from the director of Wild that's being featured for Afternoon Tea on Saturday and Sunday afternoons at the Alamo Lakeline. If that is up your alley, you'll also want to pick up tickets for Girlie Night at Lakeline on Tuesday with Joe Wright's gorgeous adaptation of Pride & Prejudice starring Keira Knightley. FYI -- this one will play at other Alamo locations later on this month.
Finally, I want to bring your attention to a movie that is not opening in Austin, but is available now on VOD. My Life Directed By Nicolas Winding Refn garnered a lot of buzz at Fantastic Fest last year and it opens in New York and Los Angeles today, while also debuting on cable and digital VOD services. Director Liz Corfixen crafted this documentary about his husband while he was shooting 2013's Only God Forgives. Fans of that movie will want to check out this great Fantastic Fest interview with Corfixen and Refn from Twitch.
Movies We've Seen
Leviathan (pictured above) - Winner of Best Screenplay at the Cannes Film Festival and Best Foreign Language Film at the Golden Globes, this film was also nominated for an Academy Award. If you're the kind of person who is already excited to see a 141-minute Russian drama, you probably don't need to read more accolades, but they're fully illustrated with the film's 99% Rotten Tomatoes rating. I'll be honest, I had a hard time getting into the movie at first. It's a bleak story that has been controversial at home, inspired by the Biblical tale of Job and it's not exactly breezy cinema. Just when I thought I'd had enough, I started to come around as the storyline revealed itself. With gorgeous cinematography and powerful performances, this is a genuine treat for fans of world cinema. (Alamo South Lamar, Violet Crown Cinema)
Also Opening In Austin
Focus - Filmmaking duo Glenn Ficarra and John Requa (Crazy, Stupid, Love) direct this dark comedy about a con man (played by Will Smith) who mentors and falls in love with a younger woman (The Wolf Of Wall Street's Margot Robbie) who ends up turning his world upside down. (wide, also available in digital IMAX at the AMC Barton Creek and Regal Gateway)
The Lazarus Effect - David Gelb (Jiro Dreams Of Sushi) pivots from documentary filmmaking to this Blumhouse horror project starring Mark Duplass, Olivia Wilde and Donald Glover. (wide)
Maps To The Stars - David Cronenberg's latest film was given a Oscars qualifying run at the end of last year in New York and Los Angeles, but all the momentum for star Julianne Moore was behind Still Alice, so it was sort of a moot point. Moore did garner a Golden Globes nomination for Maps, but the film didn't have any other award traction. It's finally getting a limited theatrical release (we have one of only 50 bookings in the country) and also debuting on cable and digital VOD. Over at The Dissolve, Keith Phipps says the film "is never less than queasily compelling." I'd expect nothing less from Cronenberg. (Alamo South Lamar, also available on VOD)
What We Do In The Shadows - Taika Waititi (Eagle vs Shark, Boy) and Jemaine Clement (Flight Of The Conchords) partner up to direct this mockumentary that blends horror and comedy with a tale of three vampires struggling with modern society. The film was a hit at SXSW last year and has a whopping 95% on Rotten Tomatoes. (Alamo South Lamar, Regal Arbor, Violet Crown Cinema)