Movies This Week: February 20-26, 2015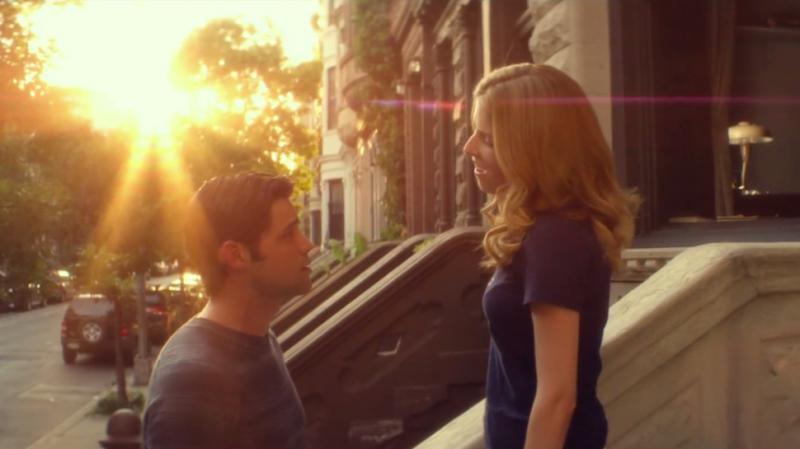 The Austin Film Society kicks off a busy week of programming at the Marchesa tonight with the AGFA Endangered Fest II. The event will feature four films from the vaults of the American Genre Film Archive. Everything Is Terrible! is swinging by the Marchesa on Saturday night on their new "Legends" tour to bring you the best discoveries from the VHS era.
From Elizabeth: "AFS is also bringing back 'The Sepia Screen' this weekend, a showcase for some of the movies made for black audiences during America's segregated past. The films shown in July were from SMU's collection; the selections for this month are not part of that bunch. Series co-programmers Lars Nilsen and Dshanya Reese are certain to talk about the historical relevance of the works they selected and the people involved. The show starts at 2 pm on Sunday [tickets. Perhaps this would be a good option for counterprogramming on the day when the whitest Oscars in years occurs."
Over at the Alamo Drafthouse, multiple quote-along screenings of The Princess Bride are happening at the Slaughter and South Lamar locations. Check their online listings for showtimes on Sunday, Tuesday, Wednesday and Thursday. The Alamo Ritz is showing a 4K digital restoration of Funny Girl for Broadway Brunch on Saturday and Sunday, a 35mm print of 1998's Khrustalyov, My Car! on Monday night, and Girlie Night presents Pretty Woman on Tuesday.
Wednesday night at the Ritz is featuring a great double feature with Fantastic Fest favorite Lost Soul: The Doomed Journey of Richard Stanley's Island Of Dr. Moreau alongside a rare uncut 35mm print of Stanley's Hardware which has been shipped in from Barcelona as all U.S. prints were edited for release by Miramax. You will also want to head to Alamo Village for big screen viewings of Gondry's Eternal Sunshine Of The Spotless Mind on Sunday and Wednesday while Howl's Moving Castle, a 2004 animated feature from Hayao Miyazaki, will play there Thursday night.
The Violet Crown Cinema is teaming up with Well Go USA Entertainment and Iron Dragon TV for Asian Movie Madness on Tuesday night with Lu Yang's Brotherhood Of Blades. On Wednesday night they've got CineNoche, which will be screening Guillermo Rocamora's 2013 film Solo. The film is presented in partnership with Cine Las Americas Film Festival. Finally, the Violet Crown's ongoing Cinebrew series delivers Charles Laughton's 1955 classic The Night Of The Hunter on Thursday evening. The film will be paired with Epic Brewing Company's Big Bad Baptist Imperial Stout and your ticket includes an 8 oz. pour.
Movies We've Seen
Hot Tub Time Machine 2 - This is one of those movies I didn't even know had been made until I was in Los Angeles a few weekends ago. The city was covered in posters and billboards for this sequel (which features most of the original cast members with the exception of John Cusack) and I found myself simultaneously annoyed and amused. The original movie was surprisingly fun, but the idea of a second movie feels like an unwelcome return. Mike will have our review this weekend, but it's safe to say you can save your money. He reports that the movie "is a wet hot mess, with bad jokes as frequent as jacuzzi bubbles, and good jokes popping like farts in a tub." (wide)
The Last Five Years (pictured above) - Director Richard LaGravenese (Living Out Loud, P.S. I Love You) delivers a big-screen adapation of Jason Robert Brown's Off-Broadway musical starring Anna Kendrick and Jeremy Jordan. Elizabeth caught the movie at Austin Film Festival last year and has already seen the movie twice. She loves it and sent this rave to share with you: "The musical depicts the highs and lows of a relationship in a complicated timeline -- his moving forward and hers going the opposite direction. This is a must see for any fans of Anna Kendrick, as the material allows her to run a gamut of emotion in song. Her co-star Jeremy Jordan is almost as fantastic, although his character ('a young Jonathan Franzen' type) comes out less than appealing in the end." (Violet Crown Cinema, also available on cable and digital VOD)
Also Opening in Austin
The DUFF - Mae Whitman (Arrested Development) plays a high-school student who discovers that her classmates call her the DUFF (designated ugly fat friend) behind her back. She ends up getting a jock to help improve her social standing in a story that you've seen a million times in every teen movie ever made. Over at the Austin Chronicle, Kimberley Jones says "The DUFF is exponentially dumb. For starters, Mae Whitman isn't fat or ugly. Point of fact, she's wildly charismatic." (wide)
A La Mala - This new Mexican comedy has not been screened in advance for critics so there isn't a lot of coverage online yet. The official studio description of the film states, "When aspiring actress Maria Laura's best friend begs her to flirt with her boyfriend to test his fidelity, Maria finds a lucrative new career. After being hired by women across the city, Maria is given a gig that should be business as usual until she ends up falling head over heels for her latest mark." (Cinemark Southpark Meadows, Regal Gateway, Regal Metropolitan, Tinseltown North)
McFarland, USA - Disney excels at inspirational family-friendly sports dramas and they've got another one here based on the true story of a cross-country team from a poor high school that is predominantly Latino. Kevin Costner stars as the coach who arrives at the school and helps to inspire his athletes to win big. It sounds formulaic, but early reports are pretty solid and I suspect that is in large part to Niki Caro, the New Zealand-based director who previously helmed Whale Rider. This is her first studio picture since 2005's North Country. (wide)
Song Of The Sea - This animated feature from Ireland (from the director of The Secret Of Kells) is nominated for Best Animated Feature at this weekend's Academy Awards. The film, based on an ancient Celtic myth, beat out fan favorite The Lego Movie to become a surprise nominee. Released domestically by the fine folks at GKIDS, the movie features voice work from Brendan Gleeson and Lisa Hannigan. (Regal Arbor)