AFF 2014 Dispatch: Richard LaGravenese and 'The Last 5 Years'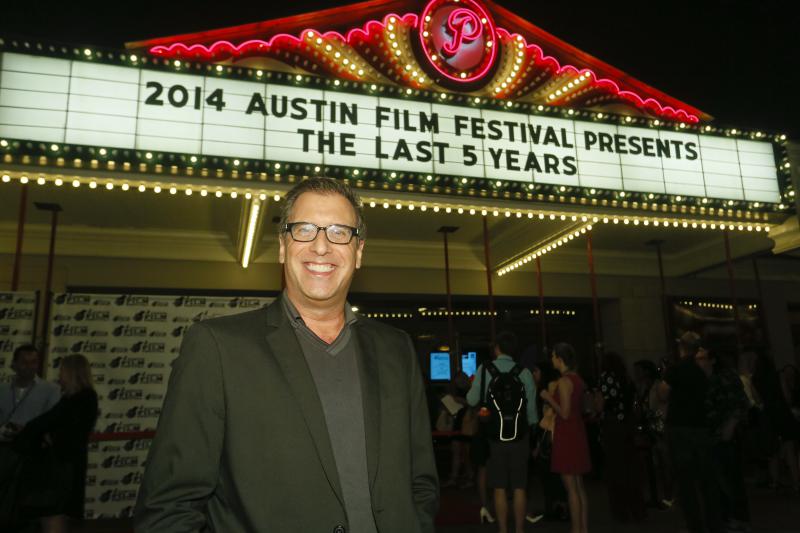 My friend and I attended the Austin Film Festival's opening night screening of musical The Last 5 Years, starring Anna Kendrick (Up In the Air, Pitch Perfect) and Jeremy Jordan (a Corpus Christi native who's been in Joyful Noise and Smash). My heart was in my throat as soon as Kendrick's Cathy started singing, and this twisty story kept my emotions on edge from then on. Jamie (Jordan) and Cathy sing monologues about the current state of their relationship; her songs move backward in time as his move forward (which seems obvious after the fact, but I didn't note this at the time). They only sing together in the proposal scene.
Director Richard LaGravenese (who also directed the less-extraordinary Beautiful Creatures, which the same friend viewed with me) warned the audience before the film that The Last 5 Years is practically all song. The movie contains very little dialogue -- the songs pretty much say everything.
Post-screening, the director talked about working on this film for seven years. He hadn't seen a production of the original 2002 musical by Jason Robert Brown, but fell in love with the cast recording and felt moved to bring the story to film. He and his crew filmed in Harlem in 21 days, with the actors working on multiple takes of the same song in one day (incredible when you consider the challenging nature of the music involved).
Kendrick and Jordan's singing was captured live in all but two of the numbers. The director said, "It had to be real... it has to be in the body." His trick was to outfit the actors with earplugs that allowed them to sing along with the score. Even the cameraman had one, so the strings would inform his camera movement. This added a kinetic feel to the film.
As far as casting, LaGravenese knew he wanted Kendrick for Cathy but had to look harder for his Jamie. His main rule was that the actors "gotta fuckin' sing the score" -- he disparaged actors being cast to cinematic musicals who can't sing well.
The Last 5 Years is not a big-budget film. The director said his "idea was always to do it independent," as a large studio would have made him unnecessarily "homogenize" it. As it is, the musical is heartbreakingly wonderful and I can't wait to watch it again. Radius-TWC has the movie's American distribution rights -- here's hoping general release comes soon.
[Photo credit: Richard LaGravenese at AFF by Jack Plunkett, courtesy of AFF]