Movies This Week: January 30-February 5, 2015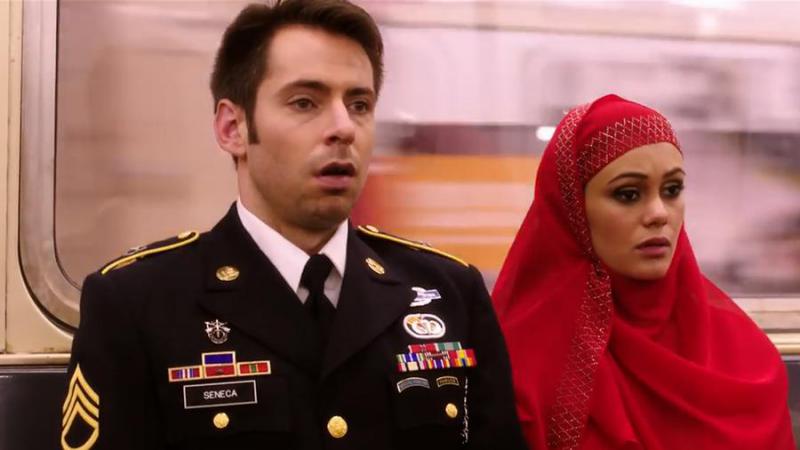 After a successful run last of week of "In Case Of No Emergency: The Films Of Ruben Ostlund," the Austin Film Society is adding an encore screening of last year's acclaimed Force Majeure this evening at the Marchesa. This is likely your last chance to catch it on the big screen, so don't miss out before the film is released February 10 on home video.
On Sunday evening, fans of Euro exploitation will want to head to the AFS Screening Room where longtime film collector Fred Frey will screen a secret double feature of rare 16mm films from his private collection. The films "will interest those who relish obscure delights." The Jacques Rivette "Essential Cinema" series closes out on Thursday at the Marchesa with a 35mm print of 1981's Le Pont Du Nord.
Over at the Violet Crown Cinema, the "'Round Midnight" series continues this weekend with Danny Boyle's stylish debut Shallow Grave, which screens tonight and tomorrow. The theater will be offering $2 off all draft beers starting at 11 pm each night before the film begins at 11:30.
The Alamo Drafthouse is having several Groundhog Day dinners on Monday night. You can buy tickets for Lakeline, Ritz or Slaughter Lane and enjoy a menu of "Pie Three Times." The theater chain is also offering several free screenings of Blade Runner: The Final Cut this week exclusively for Alamo Victory members. Get details here.
Alamo Ritz is bringing in some Best Picture nominees to give you just a few more opportunities to catch them on the big screen. Over the next week, they'll have select showtimes of Boyhood and The Grand Budapest Hotel while continuing on with limited 70mm screenings of Inherent Vice. In terms of specialty flicks, they've got Seven Brides For Seven Brothers screening in 35mm on Saturday and Sunday, Signe Baumane's animated feature Rocks In My Pockets on Sunday afternoon, the Brazilian documentary Elena on Tuesday night, a very rare opportunity to catch Tony Scott's The Hunger in 35mm for "Cinema Cocktails" on Wednesday. Finally, Alamo South Lamar is bringing in a handful of opportunites to catch Godard's Goodbye To Language 3D. Named Best Film of 2014 by the National Society of Film Critics, the acclaimed film from the legendary director will play once a day on Friday, Saturday, Sunday and Tuesday.
Movies We've Seen
Amira & Sam (pictured above) - This charming romantic drama is not what you may expect from Drafthouse Films. Martin Starr (Freaks and Geeks) gives a wonderfully subdued performance as Sam, a veteran assimilating back into the "real world" who falls in love with Amira (Dina Shihabi), an illegal Iraqi immigrant who is about to be deported. I've got our review of the film and thought that it "adds a few surprises and both of the lead performances are solid enough that I could recommend it as a viewing for anybody who is looking for something on the lighter side." (Alamo South Lamar, Martin Starr in attendance for Q&As following the Saturday 7 & 10:10 pm showtimes and Sunday's 4:25, 7 & 10:10 pm showtimes. The film is also available on cable & digital VOD)
Also Opening In Austin
Academy Award Nominated Short Films (Live Action, Animated, Documentary) - The shorts nominated for the Oscars used to be almost impossible to view before making your office bets, but now the short programs are released in packages that screen in theaters. They'll have a week or two on the big screen and will be released on VOD next month. (The Live Action and Animated shorts are screening at the Alamo South Lamar and Violet Crown Cinema. The Documentaries are split into Program A and Program B and those are only screening at the Violet Crown Cinema)
Black or White - Kevin Costner stars in Mike Binder's new drama as a lawyer raising his biracial granddaughter who gets involved in a custody battle with her grandmother (Octavia Spencer). While the storyline could make for an interesting movie, over at The Austin Chronicle, William Goss says that the film's conclusion is "laughable" and that "Black or White is a film all about matter of race that hardly matters at all." (wide)
Black Sea - Jude Law stars in this UK thriller from Kevin Macdonald (The Last King Of Scotland) as a man who goes on the hunt for a lost WWII submarine that is supposedly packed with buried treasures. Kate Erbland of The Dissolve says that the "film's last half is a marvel of tight, escalating tension and an ambitious, literally pressure-filled action sequence near the end of the film's second act is simply magnificent." (wide)
The Loft - Belgian director Eric Von Looy remakes his own 2008 foreign thriller of the same name here. The film was shot in 2011 and has been tossed around by several distributors before finally landing at Open Road, which is releasing it nationwide. The eclectic cast includes James Marsden, Modern Family's Eric Stonestreet and Bullhead's Matthias Schoenaerts, who reprises his role from the original film. The men share a penthouse apartment which they share in order to have a safe place to bring women they are having affairs with, but that all goes to hell when a dead woman is found in the unit. The movie was not screened in advance for critics in any market as best as I can tell, which is never a good sign. (wide)
Mr. Turner - Mike Leigh's historical drama about British painter J.M.W. Turner is sitting with a whopping 97% on Rotten Tomatoes. The film earned four Academy Award nominations for Best Cinematography, Best Costume Design, Best Original Score, and Best Production Design and Timothy Spall won Best Actor for his performance of the title character at Cannes last year. (Regal Arbor)
Project Almanac - This found footage shakycam sci-fi flick about friends who build a time machine was shot back in 2013 and has undergone multiple titles and release dates before Paramount finally settled on the cinematic dumping ground that we always are treated to in January. The movie was not screened for local critics. (wide)