Movies This Week: January 23-29, 2015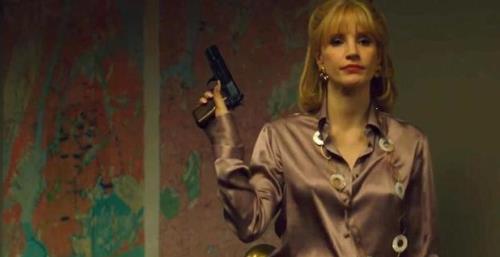 The Austin Film Society is launching a new series this weekend that arrives in town straight from New York and Los Angeles. "In Case Of No Emergency: The Films Of Ruben Ostlund" aims to turn American audiences on to the work of the Swedish writer/director who earned rave reviews for 2014's Force Majeure. That breakout hit, which was nominated for a Best Foreign Language Film Golden Globe, screens tonight at the Marchesa and is followed by Ostlund's 2011 feature Play. The series continues on Sunday afternoon with his 2008 film Involuntary and closes out on Tuesday night with his 2004 debut film The Guitar Mongoloid. All films are screening from 35mm prints except for Force Majeure, which is digital.
On Wednesday night, the AFS Screening Room (1901 E. 51st St.) is hosting a selection of scenes from "Avant Garde Cinema of the 1920s" from the Soviet Union. You'll see work from Pudovkin, Eisenstein, Kuleshov and Dovzhenko. AFS closes out the week back at the Marchesa with another "Essential Cinema" selection focusing on the work of Jacques Rivette. The Duchess Of Langeais, his 2007 film that was released stateside by IFC Films, is screening Thursday night in 35mm.
Violet Crown Cinema launches the "'Round Midnight Film Series" this weekend with 11:30 pm screenings of Terry Gilliam's 12 Monkeys tonight and tomorrow. The theater also has another installment of "Arthouse Monthly" with Johanna Hamilton's political documentary 1971 on Wednesday night. Over 40 years before the recent NSA scandal, this movie examines illegal spy programs by the FBI against American citizens.
Over at the Alamo Drafthouse Ritz, novelist Barry Gifford is returning on Sunday night for a screening of David Lynch's Wild At Heart and to present his new Sailor and Lula book, The Up-Down. 1983's classic hip-doc Wild Style also screens on Sunday night as part of the Shiner Soundtrack Series. Michael Mann's Heat (in 35mm!) and Lizzie Borden's Born In Flames are screening Monday night while the exclusive 70mm exhibition of Paul Thomas Anderson's Inherent Vice continues all week.
Alamo South Lamar has a pretty light week for specialty screenings, but you can catch Penny Marshall's A League Of Their Own on Sunday night and a quote-along screening of The Big Lebowski on Monday. The Alamo Village is picking up Weird Al's classic comedy UHF for Sunday and Wednesday evenings, while Tuesday presents a rare opportunity to catch the colorful animated feature Tekkonkinkreet on the big screen. Meanwhile, the Alamo Lakeline serves up Edith Wharton's The House Of Mirth for "Afternoon Tea" on Saturday afternoon, and Paul Thomas Anderson's stellar debut film Hard Eight will be presented in two very rare 35mm screenings on Monday and Thursday.
Movies We've Seen
A Most Violent Year (pictured above) - A few months ago, J.C. Chandor's follow-up to All Is Lost seemed destined to be a major player during awards season. Among its many accolades, the National Board Of Review named it the Best Film of 2014. Upstart distributor A24 was unable to seal the deal when it came to bigger awards, however -- the film garnered just one Golden Globe nod for Jessica Chastain and the Academy Awards overlooked the movie entirely. I certainly hope that this doesn't mean that it will get lost in the shuffle now that it is released because it's a phenomenal film. Elizabeth has our review calling it "thoroughly impressive," and raves that Bradford Young's carefully framed widescreen camerawork "was the best cinematography [she] saw in a theatre last year." (Alamo South Lamar, Regal Arbor, Violet Crown Cinema)
Also Opening In Austin
The Boy Next Door - Rob Cohen (The Fast and the Furious) directs this thriller with Jennifer Lopez that looks like it's barely a notch above a Lifetime movie. Over at The Dissolve, Nathan Rabin says "for those seeking guilty laughs and shameless camp, The Boy Next Door is the exact right kind of bad movie. It's full of unintentional laughs, and transcendently unselfconscious." (wide)
Cake - After debuting to mixed reviews at the Toronto Film Festival, this indie drama briefly entered the fray as a potential Oscar contender thanks to Screen Actors Guild and Golden Globe nominations for lead actress Jennifer Aniston. It didn't come to fruition with the Academy and therefore this movie is now sneaking out in a much smaller release than it might otherwise have. The film's Metacritic score of 49 shows exactly how middling the reaction to the film has been. (Regal Arbor)
Mortdecai - Johnny Depp appears to give another over-the-top performance in David Koepp's follow-up to Premium Rush. Just watching the trailer for this one gives me a headache and the movie hasn't exactly been charming critics (the current Rotten Tomatoes score of 8% could get worse as more reviews roll in). Gwyneth Paltrow, Jeff Goldblum and Ewan McGregor co-star in this slapstick-inspired caper. (wide)
R100 - Released by Warner Bros. in Japan, the latest effort from Hitoshi Matsumoto has been picked up for U.S. distribution by our friends at Drafthouse Films. This S&M dramedy is headed for cult classic status thanks to its comedically kinky storyline. Indiewire's Eric Kohn caught it at Toronto last fall and said the film was "like Fight Club directed by Luis Bunuel." (Alamo South Lamar, also available on VOD)
Strange Magic - George Lucas wrote and co-produced this animated film inspired by Shakespeare's A Midsummer Night's Dream. Voice talent includes Alan Cumming, Evan Rachel Wood, Kristin Chenoweth, Maya Rudolph and Alfred Molina and the film has the characters performing classic tracks like Whitney Houston's "I Wanna Dance With Somebody" and Elvis Presley's "Can't Help Falling In Love." (wide)