Movies This Week: January 16-22, 2015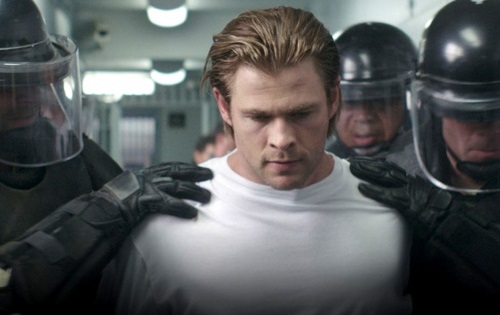 With the announcement of the Academy Award nominations this week, those of you who want to catch up on the nominated films are probably wondering where you can see them. The following list should help you narrow down your choices and let you know where they're playing in town or what their home video availability is:
American Sniper - playing wide locally
Birdman - Alamo Drafthouse South Lamar, Regal Arbor, Regal Metropolitan, Violet Crown Cinema
Boyhood - Regal Arbor, also available on home video and VOD
Foxcatcher - Alamo South Lamar, Cinemark Hill Country Galleria, Regal Arbor, Violet Crown Cinema
The Grand Budapest Hotel - available on home video, also airing this month on HBO
Ida - streaming free on Netflix and Amazon Prime, also available on home video
The Imitation Game - playing wide locally
Inherent Vice - playing wide locally, exclusive 70mm screenings at the Alamo Ritz
The Judge

- Digital HD now for purchase, rental and home video on January 27

Mr. Turner - currently scheduled to open only at the Regal Arbor on January 23
Selma

- playing wide locally

Still Alice - expected to open in Austin on February 6
The Theory Of Everything - Regal Arbor, Regal Metropolitan
Two Days, One Night - expected to open in Austin on January 30
Whiplash - Regal Arbor, Violet Crown Cinema
Wild

- Alamo Lakeline, Alamo South Lamar, Cinemark Hill Country Galleria, Regal Arbor, Tinseltown South, Violet Crown Cinema
This weekend, the Austin Film Society is hosting a very intriguing double feature of Dario Argento's 1985 Phenomena (35mm) and Jim Henson's Labyrinth (DCP). Both films star Jennifer Connelly, and Amy Gentry from the Austin Chronicle will be on hand to discuss the "secret language and deep underpinnings of the films." Catch the double feature tonight and again on Sunday afternoon at the Marchesa.
On Wednesday night, AFS will present a rare screening of the Austin-shot action movie Outlaw Blues from 1977, starring Peter Fonda and Susan Saint James. Oscar-nominated editor Sandra Adair and author Joe Nick Patoski will be on hand to discuss the film and the history of Austin in film. This month's Essential Cinema series on the films of Jacques Rivette continues on Thursday night with Va Savoir (Who Knows?). The 2001 drama was released domestically by Sony Pictures Classics. It's long out of print on home video, but AFS will be screening a 35mm print.
In terms of specialty screenings, Alamo Ritz has Paul Thomas Anderson's There Will Be Blood tonight and again on Saturday afternoon, "Weird Al" Yankovic starring in UHF on Sunday night, Michael Mann's big-screen version of Miami Vice in 35mm on Monday night and a rare screening of a recently struck 35mm print of Nicolas Roeg's 1973 film Don't Look Now on loan from the British Film Institute on Wednesday. The Alamo Village is hosting SXSW 2013 Audience Award-winning documentary An Unreal Dream: The Michael Morton Story on Monday.
Over at Alamo South Lamar, they've got special presentations of Alfred Hitchcock's 1927 silent film The Lodger featuring a live score this weekend. Two screenings are already sold out, but a Saturday afternoon matinee still has some seats available. A marathon spotlighting the work of Japanese filmmaker Hitoshi Matsumoto called "The Funniest Man On Earth" is happening on Sunday starting at noon. It will feature Big Man Japan, Symbol, Scabbard Samurai and his latest film, R100, which Drafthouse Films is releasing in theaters next week. South Lamar is also hanging on to a few late-night screenings of The Babadook this week and bringing back the raunchy Danish comedy Klown on Thursday night.
Movies We've Seen
Blackhat - Michael Mann's new techno-thriller stars Chris Hemsworth as a convict who is asked to join the FBI's hunt to track down cybercriminals in a chase that leads around the globe. Also starring Viola Davis, Mike has our review and says the film is "neither a realistic portrayal of hackers nor a satisfying action vehicle for a megastar like Hemsworth." (wide)
Also Opening In Austin
American Sniper - Clint Eastwood's biopic about Navy Seal Chris Kyle picked up five Academy Award nominations this week, including Best Picture. The reviews on the film have been mixed, but lean positive. Over at the Austin Chronicle, Marjorie Baumgarten says that Bradley Cooper "is a dramatic revelation," but that the film "doesn't have the same moral reverb of Eastwood's finest work." (wide)
Paddington - Believe it or not, this family film from the U.K. is the week's best reviewed title. Oscars be damned, the bear from Michael Bond's beloved children's books comes to the big screen with a 97% Fresh rating at Rotten Tomatoes. Colin Firth voices Paddington and the human cast members include Sally Hawkins, Jim Broadbent and Nicole Kidman taking on a sinister role. (wide)
Spare Parts - Lionsgate has had a very successful partnership with Pantelion releasing films aimed at Latino audiences, especially last year's smash hit Instructions Not Included. Their latest release, formerly titled La Vida Robot, tells the story of a group of Mexican-American teenagers who build an underwater robot for a national robotics competition. George Lopez, Jamie Lee Curtis and Marisa Tomei star in this inspirational family drama. (AMC Barton Creek, Cinemark Southpark Meadows, Regal Gateway, Tinseltown North, Tinseltown South)
The Wedding Ringer - Kevin Hart and Josh Gad scrape the bottom of the barrel in this raunchy comedy. Over at The Wrap, Alonso Durade says that the film "sets you up to expect a comedy that's homophobic but not misogynistic; that it delivers the opposite counts as a surprise, albeit not an entirely satisfying one." (wide)