Movies This Week: December 19-24, 2014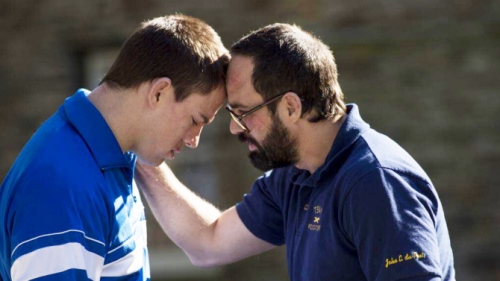 With Christmas around the bend, there's not nearly as much specialty programming from now until the end of the year, but there's still some great screenings worth mentioning. The Austin Film Society will be closing out 2014 with Cracking Up, a 1983 comedy from Jerry Lewis in 35mm. Bryan Connolly will be on hand for a post-film discussion for the showings tonight and again on Sunday evening.
In terms of the rest of the week in specialty screenings, they are pretty exclusively Christmas-themed. The Alamo Drafthouse Slaughter has free daily screenings of Arthur Christmas for Alamo Kids Club and Home Alone pizza parties on Sunday and Tuesday (which also will happen at the Alamo Lakeline). The Alamo Ritz has a digital restoration of Meet Me In St. Louis on Saturday and Sunday for Broadway Brunch, Gremlins on Saturday, Sunday and Wednesday, Die Hard in 35mm from Sunday through Wednesday for daily shows, the bizarre Finnish film Rare Exports on Sunday and Tuesday and John Ford's Christmas classic Donovan's Reef starring John Wayne on Monday night. There are also a few quote-along screenings again this week of Love Actually and Elf.
The Alamo Village has Muppet Christmas Carol for free daily Alamo Kids Club screenings each morning and is also giving you one more shot for a digital restoration of It's A Wonderful Life on Wednesday. Both the Alamo South Lamar and Lakeline locations have A Christmas Story with a Chinese dinner on Monday while it also plays again on Wednesday only at Lamar.
Over on the East Side, the Historic Scoot Inn has their yard decorated for the season and are getting "All Lit Up" for month-long specials with double feature movies on Monday nights. This week, they're serving up some Bob Fosse realness with All That Jazz and Cabaret.
In terms of new releases, Reese Witherspoon's incredible turn in Wild (Elizabeth's review) expands to over 850 screens this weekend which means it's now playing wide in the Austin market, adding more mainstream screens like the AMC Barton Creek and Cinemark Southpark Meadows to its existing arthouse runs and Chris Rock's Top Five is also adding more area screens including the Alamo Lakeline. New releases will turn over with a ton of releases on Christmas Day and I'll be back on Thursday with a look at those titles (including Into The Woods and The Imitation Game).
Movies We've Seen
Annie - I make no apologies for my love of John Huston's 1982 adaptation of the Broadway musical Annie. It came out when I was a second grader and it was one of those movies that the often got shown around the holidays at school or when there was an unexpected substitute teacher who had no lesson plans. It seems a safe bet to say that it's a movie I've seen over 20 times and I was cautiously optimistic to hear it was getting a facelift from Will Glick (who directed the utterly charming Easy A). Here, Annie is recast with Quvenzhané Wallis (Beasts of the Southern Wild) and Daddy Warbucks morphs into Will Stacks, played by Jamie Foxx. This new version contains a mixture of songs from the original musical and a handful of brand new tracks. Elizabeth is also nostalgic for the 1982 feature and her review says this remake is "unabashedly silly, reveling in its ridiculousness, perfectly fine with throwing in a closing number so cheesy that it makes you grin despite yourself." (wide)
Foxcatcher (pictured above) - Bennett Miller's film about Olympic Wrestler Mark Schultz (Channing Tatum) and his bizarre relationship with eccentric millionaire John du Pont (Steve Carell) has maintained a fair amount of buzz since debuting earlier this year at the Cannes Film Festival where Miller picked up the Best Director award. Tatum and Carell turn in the best performances of their careers and are joined by the always-fantastic Mark Ruffalo as Mark's brother Dave for this chilling drama. If you don't know anything about the true story behind the film, avoid reading about it before checking out the film. I was floored as the story unfolded and, if you didn't know the story was true, it would be the kind of thing you'd never believe was grounded in real life. Don's got our review and while he praises the performances, he also warns viewers that while the film "is entertaining, don't expect a crowd-pleasing movie about overcoming adversity and winning the gold despite the odds." (Alamo South Lamar, Regal Arbor, Violet Crown Cinema)
Also Opening In Austin
The Better Angels - Austin-based director A.J. Edwards has spent the last several years working as an editor for Terrence Malick (on To The Wonder and the upcoming Knight Of Cups) and the legendary filmmaker stepped on board as a producer on this drama about Abraham Lincoln's childhood. Shot in black-and-white and starring Wes Bentley, Brit Marling and Diane Kruger, the film had its World Premiere at the Sundance Film Festival early this year. (Alamo South Lamar - limited showtimes through Sunday only)
A Night At The Museum: Secret Of The Tomb - Shawn Levy wraps up his family trilogy in what will sadly be one of the final on-screen performances by Robin Williams. This one allegedly serves to act as a bridge for new cast member Rebel Wilson to continue on with the series should it prove successful. (wide)