Movies This Week: December 12-18, 2014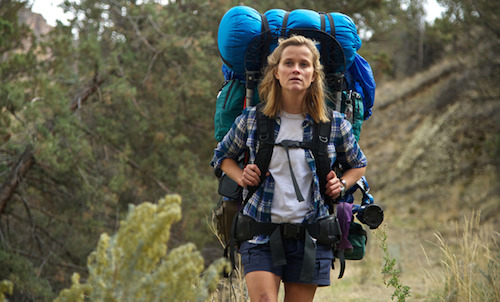 Most of the specialty screenings around town this week are related in some form or another to Christmas. The Alamo Drafthouse Ritz is giving you multiple ways to enjoy Home Alone on the big screen, including all-you-can-eat pizza parties along with standard showings and quote-along versions. There are also standard and quote along screenings to choose from of Elf and Love Actually, while Tough Guy Cinema has 35mm showings of Die Hard on Sunday and Tuesday. Music Monday is showing a brand new documentary called Jingle Bell Rocks about people who are obsessed with Christmas music and even Terror Tuesday is getting into the spirit with Silent Night, Deadly Night.
Alamo Lakeline and Alamo Slaughter are screening a digital restoration of It's A Wonderful Life on Saturday and Sunday and A Christmas Story will be featured as a quote-along screening that comes with a Chinese dinner at Alamo Slaughter on Monday before it heads to the Alamo Village on Thursday. The Paramount Theatre has the 1938 version of A Christmas Carol in a double feature with White Christmas on Tuesday and Wednesday evenings -- both films are presented in 35mm.
Also this week, the Austin Film Society is turning the spotlight on Jerry Lewis with 1961's The Ladies Man playing at the Marchesa tonight and again on Sunday afternoon. On Sunday, they'll also have a touring 90-minute program of eight animated shorts from the 2014 Sundance Film Festival that features work from Don Hertzfeldt, Julia Pott, Kelly Sears and more. AFS's "Essential Cinema" series of Contemporary Filipino Films wraps up on Thursday with Hannah Espia's Transit. Finally, the Violet Crown Cinema's "Arthouse Monthly" series is teaming up with the Cine Las Americas festival on Wednesday night for the recent Mexican film La Jaula De Oro (The Golden Dream). It screened at the Cannes Film Festival last year where the film won the A Certain Talent award.
Movies We've Seen
Exodus: Gods and Kings - It's been awhile since Ridley Scott has directed a full-on epic, so he's taken inspiration from the Bible for his latest effort which stars Christian Bale and Ben Kingsley. For those looking for an updated The Ten Commandments, Mike's review should be enough to warn you away. He calls it "the worst story that should never be told" and complains that the "film has so many problems, I don't know where to start throwing the blame." (wide)
The Great Invisible - Former Austinite Margaret Brown directs this documentary that examines the effects of the Deepwater Horizon oil spill on the Gulf Coast. Several Austin ties to be found here as David Wingo scored the film and PJ Raval (Before You Know It) shot some of the footage. Elizabeth reviewed the film for us during SXSW this year and calls it "eloquent without being preachy, with many moments that are impactful and heartbreaking at the same time." Brown, along with the film's subjects Sara & Stephen Stone, will be in attendance at tonight's 6:30 pm screening. (Violet Crown Cinema, select daily showtimes)
Top Five - Elizabeth saw this Chris Rock this week and sent back this report: "Rock's raunchy and often hilarious film is perfectly on point in its satire of Hollywood's treatment of actors of color, but the movie tends to be overwhelmed by its imperfections: tonal issues, the overused reporter-falling-for-subject trope, and a badly-timed gag involving women falsely accusing a character of rape." (wide)
Wild (pictured above) - Reese Witherspoon gives one of the greatest performances of her career in this adaptation of Cheryl Strayed's memoir, which she also produced to help bring it to the big screen. Elizabeth reviewed it at this year's Austin Film Festival and not only calls it one of the best fims of the year but also noted how "pleasing it is to see a mainstream, openly feminist film in which a woman can be imperfect, yet so very real, and create her own version of a happy ending." (Alamo South Lamar, Regal Arbor, Violet Crown Cinema)
Also Opening In Austin
The Hobbit: The Battle of the Five Armies - Peter Jackson's Hobbit trilogy comes to a close and, at this point, it's pretty safe to assume you're either excited or exhausted by these films. This one boasts the shortest running time yet (144 minutes) and can be viewed in an insane variety of formats. Mike will have a review next week. (opens wide Tuesday night, available in 2D, 3D, digital IMAX 3D at the AMC Barton Creek and Regal Gateway, 35mm at the Alamo Ritz, 48fps High Frame Rate at select theaters and D-Box Motion Seating at the Galaxy Highland)