Have a Very Texas Horror Movie Night This Halloween
For decades, the vast and beautiful land of Texas has been used as the backdrop for dozens of feature films, spawning beloved classics from virtually every genre. Yet when it comes to horror, it seems that the one title most associated with the state remains Tobe Hooper's masterful The Texas Chain Saw Massacre (1974). A great film which, without question, will live on, Chainsaw was one of the first instances which successfully portrayed the wide-open spaces of Texas as potential landscape of sheer terror.
In the years following the film's impact, a variety of features -- most notably a number of Chain Saw sequels/remakes -- have continued to paint Texas as a rich setting for some truly inventive and fright-filled tales. In time for Halloween, and in celebration of the Texas-set 2014 remake of The Town That Dreaded Sundown (currently in limited release and on VOD), here are a few titles that have, in their own way, given a chilling new face to the Lone Star State. Put together your own Texas-themed horror night sometime soon with these movies.
The Town That Dreaded Sundown (1976)
Shot and released two years after Chain Saw, 1976's The Town That Dreaded Sundown is a retelling of a true story that had plagued a small Texas town in post-war America. In the small community of Texarkana, a hooded killer known as the Phantom stalks and kills various citizens in unpredictable ways while continuously eluding authorities. Shot in the almost documentary-like style common with independent films of the decade, The Town That Dreaded Sundown was one of the first horror films closely based on true events; a fact the film relishes with matter-of-fact narration. That, combined with the film's open ending, a random cast that includes Ben Johnson and Dawn Wells, and a killer whose mere still presence in front of the camera gives off instant chills, made the movie an instant event for horror fans.
Though not immune to the Hollywood reboot monster dominating current horror, the film's fright factor remains relatively high thanks to several truly frightening sequences including the famous "death by trombone" scene. The genre has undergone many changes since 1976, but The Town That Dreaded Sundown remains as powerful as ever. [Blu-ray/DVD, multiple streaming options]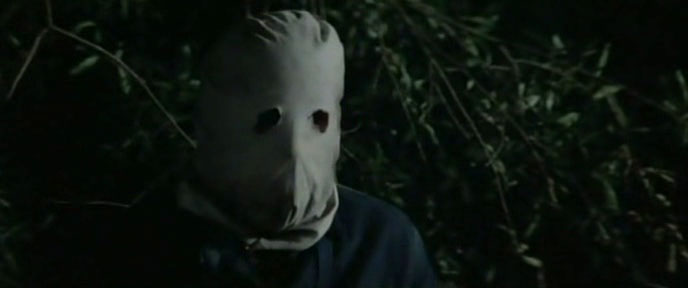 Bubba Ho-Tep (2002)
Of all the Elvis conspiracies out there, the one comprising the plot for 2002's Bubba Ho-Tep is by far one of the wackiest. At the peak of his fame, Elvis Presley (Bruce Campbell) decides to temporarily switch places with an Elvis impersonator. Years after the "King's" supposed death, the real Elvis (still impersonating the impersonator) is living in a Texas retirement home, where he and his close friend Jack (Ossie Davis) discover an evil Egyptian spirit who begins to wreak terror throughout the nursing home.
It comes as no surprise that Bubba Ho-Tep's biggest asset is Campbell. As an aged Elvis, the B-movie icon relishes his role and succeeds in creating an unforgettable image of what the King may have been like had he made it to old age. For an actor willing to do anything, this is a Campbell never seen before. Though the evil spirit element of Bubba Ho-Tep is interestingly played out, the movie is essentially a dark comedy with plot movements that are virtually impossible to predict. Made on a budget that couldn't even be described as shoestring, Bubba Ho-Tep was for a time almost impossible to view since only a limited number of prints were produced for the festival circuit, making it a sought-after entity among fans. Today, the film has taken its place among Elvis, Campbell and horror aficionados, all of whom have embraced Bubba Ho-Tep's far-out and novel blend of music, comedy and terror. [DVD, import Blu-ray, multiple streaming options]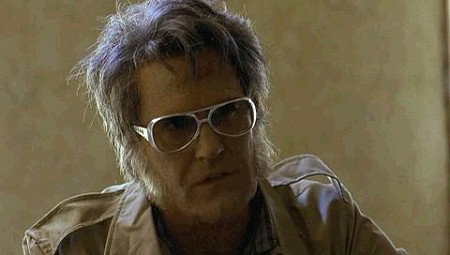 The Return (2006)
Sarah Michelle Gellar might have earned a legacy in horror fandom thanks to her turn as Buffy and her work in the surprise horror hits I Know What You Did Last Summer and The Grudge. But it's her 2006 effort The Return that has gone sadly unnoticed, despite giving the actress one of her best latter-day roles. When traveling saleswoman Joanna (Gellar) arrives in the small Texas town of La Salle to secure a sale, she soon begins to experience visions of a murder that occurred in the town years earlier that she is able to recall in great detail. Joanna must deal with her estranged father, a volatile ex-boyfriend, a mysterious but handsome local and the ghost of a murdered girl who leads her to a horrific memory she never experienced, yet cannot forget.
Suffering from a lack of publicity or word of mouth from fans -- audiences complained there wasn't enough gore -- it's easy to see how The Return slipped past the horror radar. Yet the film boasts so many qualities essential to classic horror: an involving mystery, an assorted number of jump moments and a strong yet complicated heroine. What sticks out about The Return though is the town of La Salle. Almost a character, the area is representative of every small Texas town where motorists come and go without much thought. Perfectly evoking that one-of-a-kind feeling of isolation that can only be found in forgotten Texas towns, The Return shows that even the most barren of lands can contain darkness. [Blu-ray, DVD, multiple streaming options]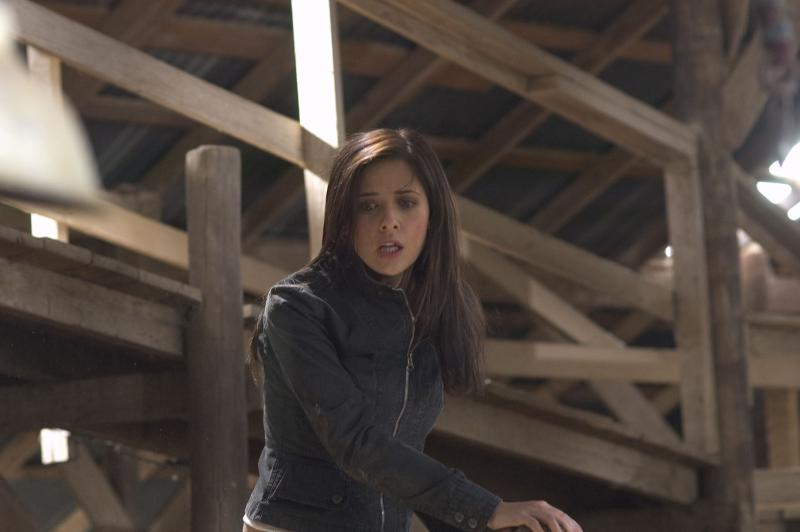 All the Boys Love Mandy Lane (2006)
The title alone is intriguing enough, but its only a hint of what this clever and thrilling slasher film has to offer. Shot in nearby Bastrop in 2006, the titular Mandy Lane (2014 Texas Film Awards recipient Amber Heard), once a plain Jane, has developed into one of the most desirable girls in an Austin high school. Noticing this, a group of popular kids invite Mandy to a ranch out in the country for a night of teenage shenanigans, with the males of the group betting on who will be the one to relieve Mandy of her virginity. Once there, it isn't long before a hooded killer begins disposing of Mandy's new friends one by one.
Mandy Lane began life as a thesis film while its director Jonathan Levine was studying at AFI. Blending the humor of John Hughes with the scare tactics of Hooper, All the Boys Love Mandy Lane mixes laughter and fright in a way that calls to mind an energetic homage to 80s and 90s teen slashers. If the "sex equals death" metaphor in the film is amped up a bit, it only serves to turn the genre on its head through Heard's performance as an unconventional female horror lead. Much like Bubba Ho-Tep, Mandy Lane's road to cinemas was a bumpy one with high-profile festival screenings, random European runs and a slew of broken release dates before its quiet VOD and limited theatrical debut last year (Jordan's VOD review). Distribution issues aside, All the Boys Love Mandy Lane's reputation continues to flourish, proving that there is still life left in the slasher domain. [Blu-ray, DVD, multiple streaming options]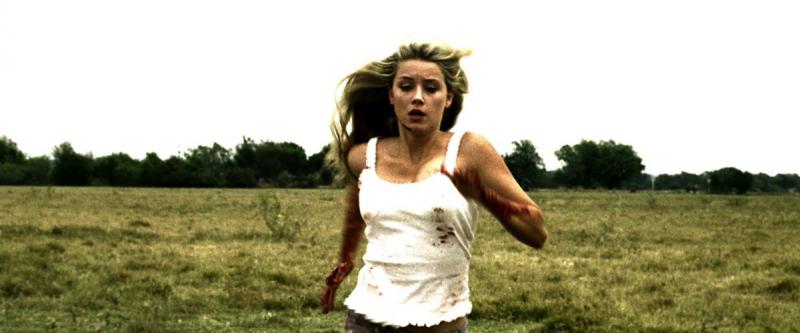 Grow Up, Tony Phillips (2013)
Not a horror film by any means, Austin filmmaker Emily Hagins' fourth feature Grow Up, Tony Phillips is a funny, painfully honest look at growing up. High-school senior Tony Phillips (Tony Vespe) spends his time looking forward to Halloween, his favorite holiday, while he should be planning for his future. Despite continued pleas from his family and friends, Tony refuses to surrender his love of costumes, trick-or-treating and his favorite time of the year.
Shot in Austin with local actors, Grow Up, Tony Phillips is a departure for Hagins, a director usually drawn to stories with a more supernatural edge. With this movie, Hagins has crafted a story with a protagonist so fully committed to the adventure, spirit and mystery of Halloween, that it in turn renders him ageless in many respects. Tony's undying love for the holiday and all its qualities shows us how much the spirit of the holiday encompasses the overall experience of childhood. Grow Up, Tony Phillips may be straight-out comedy, but it remains one of the most loving tributes to Halloween ever put to film. It premiered at SXSw last year (Elizabeth's review) and has just been released on home video. [DVD, multiple streaming options]