AFF 2014: Thursday Film and Panel Picks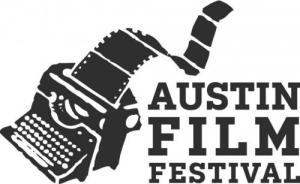 Believe it or not, the 21st annual Austin Film Festival starts today. If you're a procrastinator or chronic second-guesser (that's me) you probably haven't mapped out a definite schedule yet, but you know what? That's okay. To help you along, Debbie has offered her film and panel picks for the entire festival and I'll post a few daily highlights that may help to offer some direction.
If you're into taking it one day at a time, start here with a few Thursday panel and film possibilities.
Thursday Panel Picks:
A Conversation with Cary Fukunaga -- The conference starts out strong with a discussion with the director of True Detective, Jane Eyre and Sin Nombre. How did one person end up behind such different projects? Maybe Fukunaga will tell us here. (Thursday, Oct. 23, 1-2:15 pm in the Intercontinental Stephen F. Austin Ballroom)
The Lone Stars: Film in Texas -- If you're reading this blog you're probably interested in the Texas film scene, and this session brings together a panel of experts to discuss incentives and benefits available to local filmmakers. (Thursday, Oct. 23, 1-2:15 pm in the Driskill Hotel, Crystal Room)
Script to Screen: Groundhog Day -- Danny Rubin, the co-writer of everyone's favorite time-bending comedy, will be on hand to dissect the screenwriting techniques that helped this story become such a classic. Note that this panel requires pre-registration, but beginning 15 minutes before the film all badgeholders will be admitted depending on available space. (Thursday, Oct. 23, 1-2:30 pm in the Driskill Maximilian Room)
Thursday Film Picks:
The Humbling -- This is the United States premiere of Barry Levinson's latest film, which stars Al Pacino, Greta Gerwig and Dianne Wiest and is based on the Philip Roth novel. Pacino plays an aging stage actor and has drawn strong praise for his performance. (Thursday, Oct. 23, 6:45 pm at the Paramount)
Hardy -- If you feel like choosing a true indie as your opening film, Hardy is a good bet. This documentary follows a Brooklyn boxer and single mother as she faces the challenges of being a female fighter. This screening is the film's World Premiere. (Thursday, Oct. 23, 7:10 pm at the Rollins Theater)
The Last Five Years -- This Broadway musical adaptation stars Anna Kendrick and Jeremy London as a couple who look back on their romance (and sing about it). Writer/director Richard LaGravenese will be in attendance at the screening and at various panels throughout the conference, as well. (Thursday, Oct. 23, 9:45 pm at the Paramount)
Film badges and passes for the 2014 Austin Film Festival are still available, and the festival runs Oct. 23-30. Elizabeth, Debbie and I will be out and about over the next few days, so check back here for updates, follow us on Twitter and say hi if you see us!