Movies This Week: October 17-23, 2014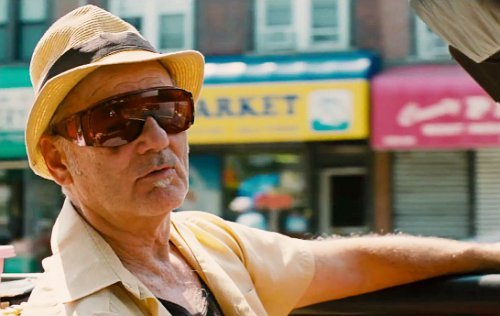 It's another busy week in area theaters, but as we start ramping up into awards season that isn't going to change too much through the end of the year. We've got a lot of new releases out this weekend along with the ninth annual Austin Polish Film Festival, which got underway yesterday at the Marchesa. The fest will screen new Polish cinema, restored classic films recommended by Martin Scorsese ... even a children's matinee of Disney's Frozen dubbed in Polish on Saturday morning.
At Alamo Drafthouse Ritz, a 35mm print of John Carpenter's Halloween screens on Saturday, Sunday and Wednesday. If you're looking for even more vintage scares, check out Night Of The Living Dead (with a live score by Bird Peterson) on Sunday night, Monday night's Universal Horror double feature with The Mummy in 35mm paired with the alternate Spanish version of Dracula, which runs 25 minutes longer than the Tod Browning film and Girlie Night's presentation of Hocus Pocus on Tuesday.
Tonight and tomorrow, Alamo South Lamar has the annual Cinema Touching Disability Film Festival, which "shines a spotlight on films that positvely and accurately represent disability." This year the fest features award-winning short films along with Musical Chairs tonight and The Little Tin Man, an indie release that screened at the Austin Film Festival last year (Marcelena's review) on Saturday evening.
Austin musician (and now actor) Ben Kweller is stopping by South Lamar on Monday night for a Q&A on William H. Macy's directorial debut, Rudderless. The Sundance alum also stars Billy Crudup and Anton Yelchin. There's a "Cinema Cocktails" screening of Death Becomes Her on Wednesday in 35mm and also a free screening of racing documentary Senna that same evening, sponsored by Circuit Of The Americas. 1982's cult classic Human Lanterns plays up at Alamo Village on Tuesday night for the "Eastern Fury" series while Alamo Lakeline will have 20th anniversary screenings of Kevin Smith's Clerks on Saturday and Tuesday (Twenty years. Just let that sink in for a minute).
The Alamo Drafthouse is also partnering up for a special event at the Long Center on Monday night. Actor Cary Elwes will be in attendance for a quote-along screening of The Princess Bride and he'll sit down with Henri Mazza for an interview and Q&A to discuss the film and his new book. Tickets are still available and your purchase includes an autographed copy of Mr. Elwes' new memoir As You Wish along with a limited edition Princess Bride pint glass.
The Scoot Inn and the Austin Chronicle continue their music movies series this week with the Tenacious D epic The Pick Of Destiny. It will screen Tuesday night at the historic venue. The film is free and will begin around sunset, with food available for purchase as well as special movie-themed cocktails at the bar.
Austin Film Society is hosting a special members-only sneak preview of the acclaimed Swedish dramedy Force Majeure on Monday night at the Marchesa. Tickets can only be reserved if you're an AFS member and the film won't be opening locally until next month! The always incredible Isabelle Huppert stars in Abuse Of Weakness, the latest film from French provocateur Catherine Breillat. It screens Wednesday night (and will make a return appearance next weekend). I can say with all confidence that this film, which has earned rave reviews, would not be turning up in town if it weren't for AFS so you should get out and support it! Finally, this month's "Essential Cinema" series of early films by Satyajit Ray has Mahapurush (The Holy Man) on Thursday.
And finally, let's not forget ... Austin Film Festival kicks off Thursday night. Slackerwood will be there!

Movies We've Seen
Men, Women & Children - The latest film from Jason Reitman was shot in Austin, so there's bound to be quite a bit of local interest. It's got an interesting cast including Jennifer Garner, Adam Sandler and Rosemarie Dewitt and was chosen to world premiere at the Toronto International Film Festival so that lends some credibility, right? The answer appears to be, not exactly. Several critics are already calling it one of the year's worst movies and our own Don Clinchy doesn't disagree. His review calls it "a slight, heavy-handed and melodramatic cautionary tale" and complains that "Reitman's plodding direction...makes the two-hour film seem far longer." (Alamo South Lamar, AMC Barton Creek, Cinemark Hill Country Galleria, Regal Arbor, Tinseltown North and Tinseltown South)
The Overnighters - This acclaimed documentary is the latest release from Drafthouse Films and won the Special Jury Prize for Intuitive Filmmaking at this year's Sundance Film Festival. A powerful examination of how the "American dream" is increasingly more difficult for people to obtain, director Jesse Moss turns his cameras on a small community in North Dakota where oil field jobs attract migratory workers who don't establish permanent housing. Don's review calls it "a masterful, timely and timeless look at a moment in American history" and "one of the year's best and most compelling films." (Alamo South Lamar - Skype Q&A with the director tonight and tomorrow following the 7 and 10 p.m. screenings. There will also be a panel discussion moderated by Owen Egerton following Saturday's 4:25 p.m. screening)

Note: Alamo Drafthouse will be donating 10% of the ticket revenue from The Overnighters to ECHO, the Ending Community Homelessness Coalition and, from Friday-Sunday, 10% of all food and beverage sales will be donated to Front Steps, who provide services for the homeless here in Austin.
St. Vincent (pictured above) - Theodore Melfi's directorial debut is not about acclaimed indie songbird Annie Clark's career, but is instead a charmingly manipulative dramedy starring a delightful Bill Murray as a grumpy old man who begrudingly takes a new neighbor's son under his wing. You've seen this story before, but all I can say is that it works. You'll laugh, you'll cry, you'll possibly wish you had waited until it turns up on Netflix. My review says that the movie works "thanks in large part to the terrific actors involved and crowd-pleasing story arc." (Regal Arbor -- expanding to more theaters next weekend)
Also Opening In Austin
Art and Craft - Early this year, Tim's Vermeer introduced us to a man who attempted to recreate classic works of art to see if he could understand and prove the technique of the artist. This documentary introduces us to Mark Landis, a man with slightly more nefarious plans. He's been called one of the most prolific art forgers in the history of the United States. (Regal Arbor, Violet Crown Cinema)
The Best Of Me - Yet another adaptation of a Nicholas Sparks novel, this romance stars James Marsden and Michelle Monaghan as two high school sweethearts who meet again 20 years later and find their lives entangled once more. (wide)
The Book Of Life - This 3D computer-animated family film gives us a love story set against the backdrop of the Mexican holiday Dia de los Muertos. The voice cast includes Diego Luna, Zoe Saldana, Channing Tatum and Ice Cube. (wide - available in 2D and 3D screenings as well as select screenings in Spanish)
Brush With Danger - Livi Zheng wrote and directed this action flick where she also co-stars with her brother, Ken. Coincidentally, this film set in Seattle also deals with art forgeries, although this one is fictional. (Regal Metropolitan)
Fury - David Ayer (End of Watch, Sabotage) directs this World War II drama starring Brad Pitt, Shia LeBeouf, Logan Lerman and Clint Eastwood's son Scott. The movie has a 75% Fresh rating on Rotten Tomatoes and A.O. Scott of The New York Times calls it a "sensitive and superbly acted tale of male bonding under duress." (wide)
Housebound - This horror film from New Zealand premiered at SXSW this year and was brought back to Fantastic Fest. Now, the Alamo is bringing it back for a handful of late night screenings this week. Peter Jackson called it "bloody brilliant" and I suspect the emphasis is on bloody! (Alamo South Lamar)