Fantastic Fest 2014: Mike's Picks and Scheduling Tips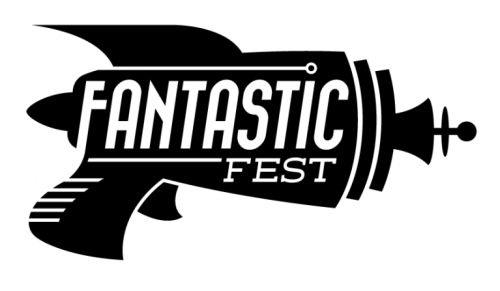 The Fantastic Fest schedule just went live here, and more than ever, it looks to force audiences into making some tough decisions between the films they most want to see. As always, some films appear on the schedule only once. This may be due to various technical or contractual reasons or (hopefully) because a second screening simply hasn't yet been slotted. While most selections have at least two screenings, you'll find that sometimes those are up against each other and a third one can upset the mix.
On top of the already full slate of screenings and parties this year, the debut of MondoCon may demand some of your attention at the Marchesa with most if not all of the Mondo artists manning booths, original art, new music releases, panels, screenings and more. Although tickets for the MondoCon screenings were released last week on Eventbrite and very quickly sold out, that was before the Fantastic Fest schedule went live. In addition, many people were able to reserve two tickets for the Mondocon events though they may need only one. In short, if you really want to attend one of the Mondocon events, you'll likely have a chance to enter via standby line.
So how do you even begin to plan for the insanity to come? How do you make sense of it all? My schedule planning usually involves first attempting to lock in those choices that have only one screening, then fitting as many of my choices around that. Sometimes elaborate planning can be undone when the schedule changes, or perhaps you hear good buzz on a film and decide to add it to your schedule.
To help get you started, regular Fantastic Fest-goer Jenni Lee has put together a phenomenal Google doc with the full schedule on a grid layout. Armed with that, block out your must-sees, parties, MondoCon events ... and if you still have room, you might check out these films I'm trying to fit into my schedule this year.
Kevin Smith previously opened Fantastic Fest with Zack and Miri Make a Porno. In spite of his involvement in several controversies in recent years, Smith has a history of successful films that have garnered an enormous following. Love him or hate him, Smith is known for being entertaining when live, and he will be here for a Q&A following Tusk.
The retirement of Hayao Miyazaki does not signal the end of Studio Ghibli films, and The Tale of Princess Kaguya (Kaguya-Hime No Monogatari), the studio's latest release, is the first from co-founder Isao Takahata since My Neighbors the Yamadas in 1999. Some years the animation portion of the festival programming seems to be relegated to shorts, so it's great to see the 137-minute feature on the schedule Friday.
Documenting The Kingdom of Little People "among the world's most offensive theme parks," director Matthew Salton's Dwarves Kingdom promises to follow the FF tradition of taking on the outrageous and using it to provide startling perspective.
The Creeping Garden, a documentary about slime molds, because SCIENCE! The trailer for this is fascinating enough to pique my interest. Scientists hooking up slime molds to computer circuits and using them to control robots… I for one welcome our future, and fantastic, creeping robot overlords.
Electric Boogaloo: The Wild, Untold Story of Cannon Films should be mandatory viewing for attendees of Fantastic Fest. The influence of Cannon and the size of its catalog cannot be overstated. Add this to your essential viewing list along with Mark Hartley's previous films Not Quite Hollywood and Machete Maidens Unleashed.
Texas connections can sometimes be hard to find at an international festival like Fantastic Fest, but The Town That Dreaded Sundown is set in Texarkana, and director Alfonso Gomez-Rejon hails from Laredo. This remake of the 1975 title is also produced by Sinister producer Jason Blum.
Lars von Trier is one of the quintessential directors who can be deemed a Fantastic Fest regular. Melancholia was one of the most beautiful, haunting, emotionally-effecting films ever screened at South Lamar. Antichrist spawned the 'Chaos Reigns' slogan which was adopted for the annual karaoke party. Nymphomaniac has already seen a theater run in two parts -- check out Matt's reviews of Vol. I and Vol. II. It's a phenomenally thought-provoking work, a masterpiece conclusion to the "Depression" trilogy. The extended cut is a five-and-a-half-hour commitment, but few directors are as worthy of your time.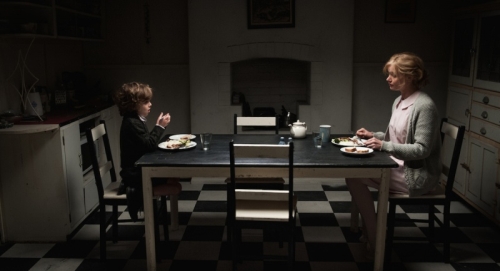 I don't know much about The Babadook, and the trailer is, to me, unimpressive, but buzz from other festivals has been overwhelmingly positive, and programmer Brian Kelley describes this as "scary as shit." Debbie saw it at Sundance and says it's "Highly recommend for horror fans." I expect this one to fill up quickly.
I found New Kids Turbo contemptibly bad and refused to waste my time with the follow-up New Kids Nitro, but Bros Before Hos, based solely on the trailer, appears to have a more relatable story and somewhat more adept comic stylings. I will give these guys another shot. Hope I don't regret that.