Summer Indies to Catch: August 2014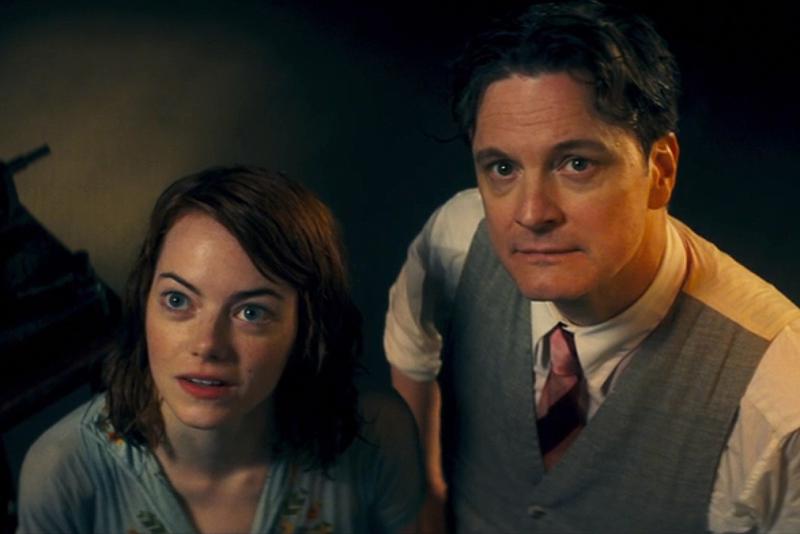 The final month of the summer has swiftly arrived and as tradtition dictates, this means it's time for major studios to unleash those titles that didn't either didn't quite make the grade for the earlier months, or the ones they hope will be sleeper hits that will bring in loads of cash because there's little else for audiences to watch. Apart from the heavily anticipated Sin City sequel, not only is there very little I can think of that I want to see, there's very little I can actually recall being released. It's almost a fitting end to a lackluster summer for blockbusters. On the flip side, while the studios are winding down, the indies show no signs of letting up with many standout features making their way to audiences this month.
Magic in the Moonlight (opens Aug. 8 in Austin)
Capitalizing on his love of period pieces, Woody Allen's newest offering Magic in the Moonlight will no doubt leave some moviegoers split, as early screenings and reviews have indicated. Set against the gorgeous backdrop of the Riviera, famed illusionist Stanley (Colin Firth) is brought in to debunk a young woman named Sophie (Emma Stone) whose claims of psychic visions have enchanted an upper-class family in 1920s France.
I personally love it when Allen chooses to explore his penchant for magical realism, mainly because it's during those times when his imagination is at its most playful. Past titles such as The Purple Rose of Cairo, Scoop, Midnight in Paris and Alice (still the best Woody/Mia collaboration for my money) possess a one-of-a-kind energy and vibrancy that differs greatly from his straightforward efforts. Much like those films, Magic in the Moonlight's reception is certain to be varied and will most definitely suffer the same kind of judgment as all of his work does. Yet for those willing to leave the Woodman's vast collection of previous gems in the lobby, this could be the enchanting late-summer treat that can breathe a second life into the final weeks of the season.
About Alex (currently on VOD)
Following the attempted suicide of their friend Alex (Jason Ritter), a group of people gather together for a weekend away from their lives to offer support and remind themselves why they became friends in the first place. About Alex knows off the bat that it follows a long tradition of movies featuring people at crossroads who have epiphanies after a weekend of isolation, wine and reflection. Yet despite this knowledge, About Alex stands out as an examination of the millennial generation who, according to many, seem to have the world at their fingertips. Regrets are explored, loyalties tested and the question of each character's place in life is faced head-on. The ensemble cast, which also includes Aubrey Plaza, Max Greenfield and Nate Parker, are excellent, each managing to balance both the humor and tenderness of the material. Every generation has members who feel that life has shortchanged them, or has eluded their grasp. For the current generation, About Alex will be both an excellent film experience and a comforting acknowledgement.
Land Ho! (opens Aug. 15 in Austin)
2013 Texas Film Awards honoree David Gordon Green executive produces this tale of friendship and days gone by. When two brothers-in-law trek off to Iceland in an effort to recapture the magic of their youth, the two encounter the experience of their lives with adventures in spas and nightclubs. Described as a throwback to the classic buddy/road trip movie, Land Ho! has been heralded for its potent comedy and touching elegiac moments. All this is is only accentuated by pitch perfect work from character actors Earl Lynn Nelson and Paul Eenhoorn as the two leads who manage a kind of chemistry that calls to mind the pairings of Jack Lemmon and Walter Matthau. Truly an enriching film experience for anyone wishing to relive the days gone by. Directed by Aaron Katz (Cold Weather, Quiet City) and Martha Stephens (Pilgrim Song).
Calvary (opens Aug. 15 in Austin)
Following the brilliant collaboration between character actor Brendan Gleeson and writer/director John Michael McDonagh on the criminally little-seen dark comedy The Guard, the two have re-teamed for the second in a planned, loosely-connected trilogy titled Calvary. When a stranger confesses to an innocent Irish priest (Gleeson) that he intends to murder him, he must go against his ethics to find out who plans to kill him and why. No one does dark comedy quite like Gleeson, who manages both impeccable comedic timing while also injecting pathos into his roles. Usually having had to share material with more marquee-ready actors such as Don Cheadle in the aforementioned film and Colin Farrell in 2008's In Bruges (another brilliant Gleeson turn), here Gleeson is front and center carrying McDonagh's blackly funny and compelling tale. The cast also includes Chris O'Dowd and M. Emmet Walsh.
The One I Love (currently on VOD)
The complexities of marriage will always provide a wealth of material concerning human behavior for filmmakers to explore. However, no one has ever given quite the same take as Charlie McDowell has in his debut feature The One I Love. Produced by former Austinites Mark and Jay Duplass, The One I Love gives us Ethan (Mark Duplass) and Sophie (Elizabeth Moss); a married couple who, in an effort to save their young, troubled marriage, take the advice of their marriage counselor (Ted Danson) and head out to an isolated cabin that takes its visitors on a twisty, mind-bending experience.
There will scarcely be a more intriguing film to come out this year than The One I Love. After winning raves at Sundance earlier this year, the film has been on numerous must-see lists by those taken with this modern-day portrait of a marriage set against the backdrop of a Twilight Zone episode. Much of the credit must go to Duplass and Moss who exude potent chemistry right off the bat, but the real winner is McDowell who, with only one previous short film to his name, has certainly embarked on a mind-bending career of his own.
The Congress (opens Aug. 29 in Austin)
One of the boldest and most bizarre moments at last year's Fantastic Fest certainly belonged to Ari Folman's The Congress (Mike's review). Starring as a fictionalized version of herself, Robin Wright is an over-40 actress in Hollywood struggling to take care of her ill son when a famed movie mogul (Danny Huston) offers her a contract. In exchange for the digitization of her likeness to be used for future projects, Robin will receive financial compensation, yet the experience leads to surrealistic and unchangeable results.
Though it far from mirrors her true life (Wright is as popular as ever thanks to her dynamic work on House of Cards), her role does speak to legions of Hollywood actresses once considered movie royalty before hitting their 40s, who can scarcely get a meeting, let alone a decent role anymore. Meanwhile, Folman follows the brilliant work he did on Waltz with Bashir by painting an image of Tinseltown which is both horrifying and captivating. Drafthouse Films is distributing this film along with two others releasing in Austin this month: The Dog and Michel Gondry's Mood Indigo.