AFS Essential Cinema Examines 'The Creative in Crisis'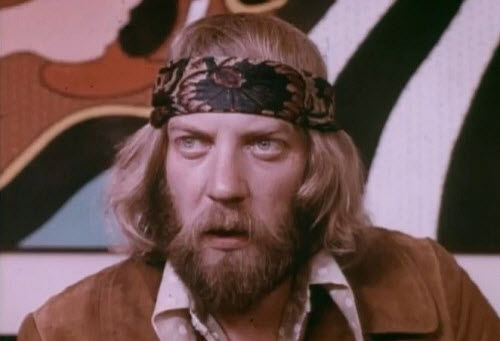 By Erica Todd
For May, the Austin Film Society's Essential Cinema series turns to the topic of creative block. "After 8 1/2: The Creative in Crisis" is guest curated by Kimberley Jones, the Austin Chronicle's managing editor. The five films she programmed delve into the creative process for writers and directors of stage and screen. The real-life directors of each movie present elements of their past experiences in show business via the protagonists who are, to varying degrees, their alter egos.
The series begins with 8 1/2 (Federico Fellini, 1963) this Thursday, May 1. The acclaimed film about filmmaking centers on director Guido Anselmi, played by Marcello Mastroianni, one of Fellini's frequent collaborators. Melding fantasy, memory and reality, Guido attempts to navigate his director's block and figure out how to proceed with his next work. Fellini's autobiographical work was commended at the time of its release for its depiction of the moviemaking process and its widespread influence is ongoing. As the remaining four films in the series demonstrate, 8 1/2 has inspired subsequent expressions of creative block in tone, content and cinematographic style.
Released seven years later, Alex in Wonderland (Paul Mazursky, 1970) similarly deals with a director who uses fantasy and imagination to overdramatize mundane situations as he ponders his next project. Following the success of his first movie, Alex Morrison (Donald Sutherland, pictured at top) considers the benefits of art versus commerce for his second feature. Mazursky intertextually references a number of works, including, as the title suggests, Lewis Carroll's Alice in Wonderland, and explicitly pays homage to 8 1/2 throughout the film, which features Fellini in a cameo appearance.
Woody Allen goes even further with Stardust Memories (1980), a parody of 8 1/2. Shot in black and white, Allen's intentions are clear from the opening scene, which appropriates the visual style of Fellini's film, although the end result differs for the central character in keeping with Allen's directorial style. As with many of Allen's films of this era, he also plays the central character Sandy Bates, a director who wants to shift away from his affiliation with the realm of comedy because he no longer "feels funny anymore."
In All That Jazz (Bob Fosse, 1979), the creative process is displayed through the lens of a theater director and choreographer. The dazzling musical, which has many parallels to Fosse's own personal and professional life, focuses on Joe Gideon (Roy Scheider) as he works on a piece for the stage while editing a film. The chain-smoking, drug-using, womanizing protagonist experiences the downside of his hyperactive and workaholic nature as his heart and body begin to suffer and he must come to terms with his ailment.
The series concludes with Synecdoche, New York (Charlie Kaufman, 2008), which like the previous film centers on a stage director (albeit a less energetic one). Caden Cotard (Philip Seymour Hoffman) receives a MacArthur Fellowship, which inspires him to create something he can put his "real self into." The postmodern film takes place over several decades as Caden weaves his own experiences into his work while distorting the line between reality and fiction in both his professional and private life.
AFS Essential Cinema screenings take place on Thursday nights at 7:30 pm at the Marchesa, and you can buy tickets from the Austin FIlm Society website.
Erica Todd is a senior intern with the Austin Film Society.