Dallas IFF 2014: Meet the 'Copenhagen' Filmmaker and Stars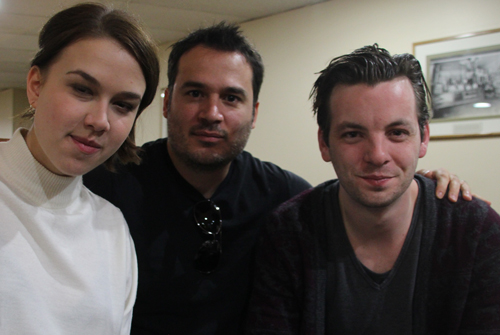 The movie Copenhagen, winner of the 2014 Slamdance Audience Award for Best Narrative (my review), has its Texas screening debut today and Thursday at the Dallas International Film Festival (DIFF).
In his feature directorial debut, Canadian writer-director Mark Raso takes viewers on a personal journey for Will (Gethin Anthony), a young man who must face himself while seeking clues about his father. He is helped in his search by the young yet mature Effie (Frederikke Dahl Hanssen) who must deal with her own challenges at home.
While at Slamdance, I had an opportunity to speak with Raso, Anthony and Hanssen about Copenhagen. Here's what they had to say about the film.
Slackerwood: How did the premise of Copenhagen evolve?
Mark Raso: The very genesis is when I lived in Copenhagen in 2006. I had gone to a bar and there was a 15-year-old girl that I talked to, a friend of my wife's cousin, it was very normal, and I asked my wife, "What's she doing here?" She said "Oh, no it's normal, I did that too when I was 16, I came down to Copenhagen and we'd go to bars." So I was like, "Okay, there's something here, there is an idea here." Combine that with my love for the city, being on my bike there, the long hours of sunlight in the summer -- it kind of started from there.
Itt grew when I started dealing with personal aspects of trying to discover who you are, where you come from, and why we do the things that we do. That's when William's journey infiltrated into the film. Before that, it was a cute fluffly romantic comedy in Copenhagen that I didn't think I would ever make because it didn't have the weight of a story worth telling. Once we got to there, it grew.
The cultural music is nicely interwoven within the colorful visual aspects of Copenhagen -- can you talk about the setting as well as the framing and artistic use of mise en scène?
Raso: Thank you for that. Very interesting is that the approach -- contemplating before we started shooting -- was that this is a microbudget indie film and we're in Denmark, the home of Dogma handheld camera. Do we do a handheld coverage type thing? That wasn't what I wanted. I wanted to craft something and frame it and give the actors the space to come through in each scene. Pre-production is free time, it doesn't cost anything so we did a lot of planning.
The shot list was meticulously planned, but the most important thing for me was to not be intrusive with the camera and let the characters make the story come to life. I knew that these characters were the only way it was going to work, and just be there to support them and accentuate it with the camera and let them do their thing.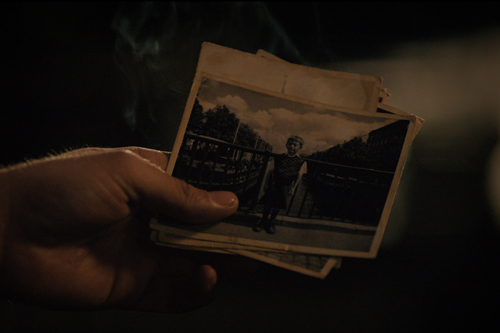 It seems like framing was a key element in Copenhagen because of the photographs that drive Will and Effie along on their journey.
Raso: The photos were so important to me. I want the experience of seeing the film like seeing a picture of a vacation you were on, where you look at it and you have a mix of the joy you felt in that time but also the longing that it's gone. The theme of photos was an over-arcing thing. I wanted the film to feel like an old photograph that you're just looking at and longing at.
Gethin Anthony: That last portrait of Will at the end had a postcard aspect to it. It's kind of a big kick for me to figure out what I was thinking then, because it was a personal journey and it was coming to an end. We did a lot of different type of shots -- like really far away ones -- and they felt like postcards. I had 20 minutes to walk down the beach on my own and the camera was miles away. I really got the visual that being a postcard of the experience.
Raso: It's in the movie if you really look -- I think that it's felt and not something observed -- but we put William in frames throughout the whole movie so he's always in a door or window frame. Exactly in almost every scene I tried to introduce him in a frame to get that feel. Knowing that no one is going to see it, but hopefully you'll feel it and it will help resonate along with the story of the pictures.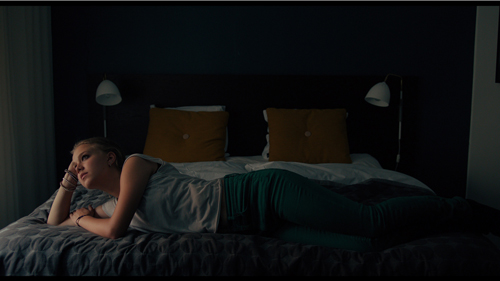 Frederikke, how did you approach the role of Effie, a young girl with advanced maturity?
Frederikke Dahl Hanssen: For me, it's more like I haven't learned a way to get to know a role. So for me when I read the script, I sort of get this feeling of how and where that character is and how it feels in my body. It is more abstract because it is something I can't really tell. It is really about just feeling it, trying to become it, and then she sort of just happened.
Who are some of the actresses that inspire you?
Hanssen: I really love Juliette Binoche. For me it is more the characters. I often get drawn to male characters. Sometimes I would like to be a man, because you get a lot more interesting parts -- at least right now.
How did you feel in your portrayal of Effie, when dealing with her mother's controlling boyfriend?
Hanssen: We talked about -- me and Mark -- that we didn't know if he ever did anything, if he touched her or if it was just like a weird kind of feeling. Actually I didn't decide either if it was, or what he did.
Raso: We wanted to keep it an undertone. Effie sees her mother being perhaps a little submissive to the boyfriend who comes home drunk at night. Watching that through the crack of the door, it's like, "Is this what her role model is?" For me that leads up to Effie in the bedroom and why she's laughing because maybe her role model is, "Oh -- you're submissive to men."
Hanssen: I watched the film a couple of times now and I could see it from the outside. It was really fun for me to get to know Effie in that way because when we made the movie I wasn't really thinking about it. Suddenly I was like "Ahh, now I get why I did this."
Anthony: I learned a huge amount from working with Freddie [Hanssen] because I have previously had a very technical approach. Seeing how in the moment Freddie was speaks to that -- you were there in each moment, then when you see it put together it creates a story.
Raso: I think also Frederikke learned a lot from Gethin, in terms of knowing her lines and stuff like that. Two very opposite approaches to acting I think, what they do in Denmark and what they do in England.
Gethin was amazingly prepared for this role -- had every line and had dissected the script -- and Frederikke was emotionally connected to the material. Gethin was intellectually connected to the material, and emotionally as well, but when they came together it helped. I think it was the perfect mix.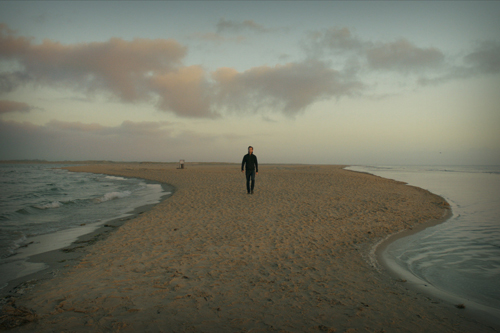 Talk about the transformation of Will throughout Copenhagen.
Anthony: Will's journey is something that I connected to in a lot of ways about family and about knowing who you are and having portions of your family you don't know. That part of the journey was something I really responded to. The early part of his story I responded to as well, sadly. What I loved about the story -- when I was getting to the end of the second half of what I reading I was like "please, please" I really wanted it to kind of end the way it does because I want to hear this story now. I feel that there are a lot of stories that are more cynical.
It's like you want to see a sort of redemption?
Anthony: Yeah, and also someone described it to me as seeing a boy grow into a man with the help a very young girl to get him there. I thought that was introspective that Effie's maturity is what shows him the way.
Someone asked me if he was too unlikeable, and actually I was just worried not to make him too likeable just for the sake of it, or too charming. I wanted him to be like with Olivia Grant's character, Jennifer -- he's close to being reprehensible with her. It's almost like I can't watch.
Raso: The other thing in terms of his growing up is was that it was very important for me that the decision he makes is the parental guidance that Will never got. It's not only his journey at stake, but when he makes that decision he's changing Effie's life for the better, it's so pivotal.
Anthony: That is a far more significant point. People talk about young people a lot in the media with like what they are doing if they're celebrities, it's like, "Yeah but they're children." We show them the way and if we keep showing them a certain way they'll do the things that you say you don't want them to do. Like what kind of pop videos has Miley Cyrus been watching since she was a kid? It's like we are showing them the way -- it was nice to see that maybe that moment in Effie's life could be a positive one.
Raso: That was supposed to be the pivotal moment, it completes her journey as well.
Copenhagen does not yet have a US release date/distribution. We'll keep you posted.
[Photo credit: Top photo by Debbie Cerda.]