Movies This Week: February 21-27, 2014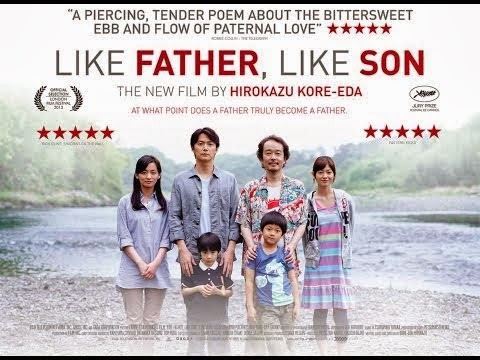 Austin Film Society's terrific Godard vs. Truffaut series closes out this weekend with a 35mm print of Love On The Run. It plays tonight and again on Sunday afternoon at the Marchesa. Also playing Sunday is an collection of The Films Of Vincent Grenier. Co-presented with Experimental Response Cinema and the Blaffer Art Museum in Houston, this presentation will feature the filmmaker in person. There's more Avant Cinema scheduled for Monday night with the rarely screened Anti-Clock from 1979. On Wednesday night, Richard Linklater is bringing us a 35mm print of Warren Beatty's Reds, which he says is on his all-time personal Top 10 list. Finally, Essential Cinema has the 2012 documentary Uprising on Thursday night.
Women In Cinema will be hosting a "Casting and Directing Actors" panel on Monday night. Kat Candler (Hellion) will be moderating the panel, which is expected to feature Casting Director Vicky Boone (Ain't Them Bodies Saints, The Tree Of Life), Director Katie Graham (Zero Charisma), Director Emily Hagins (Grow Up Tony Phillips) and Actress Katherine Wilis (Friday Night Lights). This special event happens from 7-9pm on Monday night in the CMB Building, Studio 4D on the UT Austin campus.
Alamo Drafthouse Ritz has special screenings this week of John Waters' Cry-Baby (in 35mm on Sunday night), Jess Franco's Succubus (in 35mm on Monday night) and Michel Gondry's Eternal Sunshine Of The Spotless Mind (in 35mm on Wednesday night). The Alamo Village is down to their last Miyazaki retrospective title before The Wind Rises opens next weekend. You can see Spirited Away in 35mm daily through next Thursday.
The Paramount 100 double feature this week has two comedy classics from Buster Keaton. Sherlock Jr. and The General are both screening in 35mm on Thursday night.
When it comes to new releases this week, we haven't had the chance to see any of them yet, but it seems fairly safe to say that Like Father, Like Son is the only truly interesting film opening in town. In terms of expansions, the Oscar-nominated Italian film The Great Beauty (Caitlin's review) will continue to play at the Violet Crown, but is also adding select showtimes at Alamo Slaughter Lane.
Opening in Austin
3 Days to Kill - Charlie's Angels director McG is not known for his subtlety and here he brings an action-packed script co-written by Luc Besson (La Femme Nikita) to the big screen. Kevin Costner continues his comeback in the lead role as a CIA agent on the verge of retirement who goes out for one last job. (wide)
Angels in Stardust - William Robert Carey's directorial debut is based on the stories of his wife's childhood in Paris, Texas. Austin is one of 11 markets where the film, which stars Alicia Silverstone, is opening exclusively at AMC locations. It's also available nationwide on VOD. (AMC Barton Creek)
In Secret - Based on Emile Zola's 1867 novel Therese Raquin, this film first debuted at the Toronto Film Festival last year under the title Therese. With an updated name and a cast that includes Elizabeth Olsen, Oscar Isaac and Jessica Lange, this period piece has earned mixed reviews with critics. In fact, the Rotten Tomatoes score currently sits at a lowly 52%. (Cinemark Hill Country Galleria, Regal Arbor)
Like Father, Like Son (pictured above) - Fans of Japanese director Hirokkazu Kore-eda have had to deal with spotty U.S. distribution of his films, although Nobody Knows and Still Walking did come out from IFC Films and the latter recieved a home video release from the Criterion Collection. IFC has come to the rescue again with Like Father, Like Son, a switched-at-birth drama which won the Jury Prize at the 2013 Cannes Film Festival and was also nominated for the Palme d'Or. Steven Spielberg had DreamWorks acquire U.S. rights to produce an English-language remake of the film after he saw the film as the president of the Cannes jury. (Violet Crown Cinema)
Pompeii - In case you've ever wanted to see the fall of the Roman Empire as filtered through video game CGI effects, here's your chance. I have seen multiple posts that the film was not as bad as they thought it would be. Something tells me you won't find many stronger endorsements. (wide, available in 2D and 3D screenings)
Now Available on Home Video
The Counselor - On paper, a collaboration between Ridley Scott and Cormac McCarthy seems like an incredible idea. Add Javier Bardem, Penelope Cruz, Cameron Diaz, Michael Fassbender and Brad Pitt to the mix and you'd be forgiven for thinking that there's no way this could fail. Mike's review of the theatrical release anticipated that possibility and the film has rabid defenders. Unfortunately, the plot is difficult to decipher and I didn't buy Fassbender's emotional breakdowns as an attorney who gets in over his head during a drug deal gone wrong.
Viewed in a new "unrated extended cut" (available exclusively on Blu-ray) that adds over 20 minutes of footage to the theatrical version, the end result is a mixed bag. There's no question that the actors are all in full-on go for broke mode, especially Diaz who spectacularly humps a convertible car in a sequence that can only be described as "destined for cult classic status." The extended cut changes the film's pacing by restructuring several scenes and beefing up the dialogue. A death scene I won't reveal is particularly graphic in the extended cut, with Scott even noting in the commentary track that he's glad he altered it for the theatrical version.
You may not love the film, but it looks beautiful on Blu-ray. Cinematographer Dariusz Wolsky shot the film digitally and the image here is often breathtaking, even when the images are brutally bloody. Packed with a healthy DTS-HD Master Audio 5.1 mix, the extended cut disc also contains an exhaustive supplement called "Truth of the Situation: Making The Counselor." If you really want to dig into the nitty gritty, this actually allows you to watch the film with Ridley Scott's commentary intertwined with 13 featurettes that play uninterrupted with seamless branching. The Blu-ray package also includes a second disc containing the theatrical version and an Ultraviolet digital copy. The dvd only contains the theatrical version.