Movies This Week: February 7-13, 2014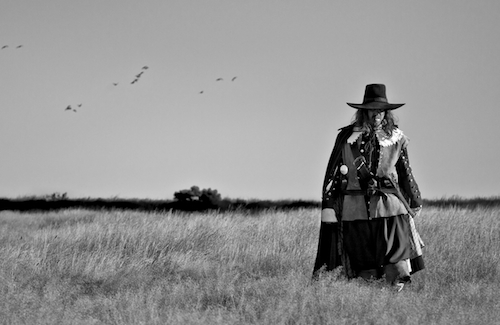 The Austin Film Society has a few more screenings of the restored version of Herzog's Nosferatu this weekend. You can catch it this evening and again on Sunday at the Marchesa. The same can be said of Truffaut's Bed & Board, while the acclaimed new release Let The Fire Burn screens on Tuesday for Doc Nights. Richard Linklater had to travel to Berlin for a screening of his new film Boyhood, so he's recorded a special video introduction to Wednesday evening's 35mm presentation of Valley Girl and Lars Nilsen will hold down the post-film discussion with Louis Black.
The Alamo Ritz is bringing West Side Story back to the big screen for the next week, just in time to get you ready for Valentine's Day. They'll be screening a 70mm print, presumably the same one that played last year which was in absolutely beautiful condition. Also at the Ritz this week: Punk In Africa and The Lorelei's Grasp on Monday night and Fellini's Casanova on Wednesday night. Alamo Lakeline and Alamo Slaughter Lane are bringing back the Oscar-nominated documentary The Act Of Killing for a special engagement. Director Josh Oppenheimer will be participating in a Skype Q&A at the 4:35pm screening on Saturday afternoon.
Alamo Village has a subtitled 35mm print of Kiki's Delivery Service on Saturday and Sunday afternoons while Porco Rosso gets the same treatment on Tuesday and Thursday evenings. These screenings are part of the Miyazaki Madness series and last weekend's showings of My Neighbor Totoro sold out, so buy your tickets early to avoid disappointment.
Finally, there are more silent classics on the bill Wednesday night as part of the Paramount 100. Charlie Chaplin's The Kid and Harold Lloyd's Safety Last! will play in a 35mm double feature. One ticket gets you into both films, starting at 7.
Movies We've Seen
The Monuments Men - When George Clooney's latest directorial debut had its release date pushed from December to February, it wasn't a great sign. He said he needed more time to finish the post-production work, but maybe he should have taken a bit longer to make a better movie. Elizabeth has our review and unfortunately she says that "the plot is formulaic, and the script is schmaltzy and heavy-handed." (wide)
The Oscar Nominated Short Films 2014 - Marcie has an excellent review of this year's Academy Award shorts programming. All the nominees are being released to theaters this weekend from ShortsHD and Magnolia Pictures. Violet Crown Cinema has a full week of showtimes for the Live Action, Animated and Documentary categories, while the Alamo Slaughter Lane is featuring just the Live Action and Animated titles. This is your chance to see all the nominated shorts on the big screen before the ceremony on March 2.
Also Opening In Austin
A Field In England (pictured above) - Ben Wheatley's latest film was picked up for distribution by Drafthouse Films after it played at Fantastic Fest last fall. None other than Martin Scorsese has called it "a most original and stunning cinematic experience" and you can see it on the big screen locally or rent it from cable and digital VOD providers. (select showtimes, Alamo Lakeline and Alamo Slaughter Lane)
Gloria - Roadside Attractions picked up U.S. rights to Chile's Oscar submission for Best Foreign Language Film and their release pattern certainly could have benefitted from an actual nomination. Unfortunately, it didn't make the cut. In the Austin Chronicle, Marjorie Baumgarten praises the lead performance of actress Paulina Garcia, but thought the film "seems a bit superficial." (Regal Arbor and Violet Crown Cinema)
The Lego Movie - What could have easily been a lazy 90-minute toy commercial is, by all early accounts, highly entertaining for kids and adults. In fact, it earned an Essential Viewing tag on The Dissolve this week, which is more than enough for me to want to check it out. (2D and 3D screenings, wide)
Vampire Academy - When I saw a trailer for this that declared "From The Director of Mean Girls" I allowed myself to get excited for a split second. Then, I watched the rest of the trailer. Even though it boasts a great soundtrack featuring CHVRCHES, Sky Ferreria and Goldfrapp, I can't help but feel like this one is really going to (please forgive me) suck. (wide)