First Sundance 2014 Announcement Includes 5 AFS-Supported Films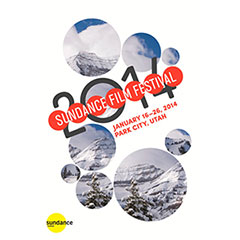 Last week, the Sundance Film Festival announced 43 independent films selected for its 2014 fest, in the US Documentary and Narrative Competitions and NEXT section. Among the films selected, five projects have received assistance from Austin Film Society (AFS), including several AFS Grant recipients.
Local filmmaker Kat Candler and producer Kelly Williams received news that their feature Hellion -- based on the short by the same name -- was accepted into the U.S. Dramatic Competition for the fest, which takes place January 16-26 in Park City, Utah. Williams received a fellowship in 2012 to the Sundance Institute's Feature Film Creative Producing Lab for Hellion.
"I am very honored that the Sundance Institute sees the potential in Hellion to get behind it and has the faith in Kat and I to see it through," Williams said about the project in 2012 (source).
"When we got the call from Sundance it was so early, I had this weird pit in my stomach that they were calling to tell us we didn't get in. Y'know, let us down early. I almost didn't want to answer the phone," Candler told me last week via email. "So when Kim Yutani [Sundance programmer] said, 'Kat, we want to play Hellion at Sundance this year,' I just crouched in the empty hallway and couldn't stop saying 'Thank you' over and over again."
This is Candler's third consecutive year getting a movie into Sundance -- her short Black Metal premiered there in 2012, and the short film Hellion screened in 2011.
"The misconception is that if you've gotten into Sundance once, you have a free pass for life. It's totally not the case. So every time I get that call after weeks of stomach-turning stress, I thank every one of my lucky stars. We were fortunate to have worked with insanely talented people, and the most amazing southeast Texas community who put their heart and souls into this film," Candler said.
According to a press release earlier this week, AFS-supported filmmakers at the 2014 Sundance Film Festival so far include:
Hellion -- This drama was directed by Kat Candler, executive produced by AFS Board Member Suzanne Weinert (Mud) and Advisory Board member Sarah Green, and stars Juliette Lewis, Aaron Paul (Breaking Bad), Jonny Mars, and Austinite Deke Garner (Hellion short). A thirteen-year-old's delinquent behavior impacts his family drastically, and he must take responsibility for his actions before it's too late. The production received an AFS Grant in 2013. (U.S. Dramatic Competition)
Kumiko, The Treasure Hunter -- Directed by ten-time AFS Grant recipients David and Nathan Zellner and produced by AFS Grant recipient Chris Ohlson, this film stars Rinko Kikuchi (Pacific Rim) as a Japanese woman who travels from Tokyo to Minnesota in search of a buried satchel of money from a fictional film. (U.S. Dramatic Competition)
No No: A Dockumentary -- This 2009 AFS Grant-funded project was directed by Jeffrey Radice and produced by AFS Board Member Mike Blizzard. This film spotlights legendary and often controversial baseball player Dock Ellis, who claimed to have pitched a no-hitter while high on LSD. (U.S. Documentary Competition)
Ping Pong Summer -- A teenage boy becomes obssessed with ping pong while on vacation with his family. Ping Pong Summer was directed by AFS Narratives-In-Progress Program participant Michael Tully (Septien) and stars Susan Sarandon, Lea Thompson (Caroline in the City), and John Hannah (Four Weddings and a Funeral). (Sundance NEXT)
Listen Up, Philip 
-- This drama set in New York about an acclaimed writer and his impact on others was directed by Alex Ross Perry
 (The Color Wheel) and produced by Fort Worth-based company Sailor Bear, whose principals include five-time AFS Grant recipient David Lowery, 2013 AFS Artist Intensive Fellow James Johnston, and Toby Halbrooks. The cast of Listen Up, Phillip includes Krysten Ritter (Don't Trust the B—in Apt. 23), Elisabeth Moss and Jason Schwartzman. (Sundance NEXT)
Check out the trailer for No No: A Dockumentary below:
The Sundance Film Festival also announced the movies selected for their out-of-competition sections including "Films in Spotlight," "Park City at Midnight" and the new "Sundance Kids" section, which is for younger audiences but will have appeal to kids of all ages. According to the press release for the 2014 Sundance Film Festival:
118 feature-length films selected
37 countries are represented
54 first-time filmmakers, including 34 in competition
These films were selected from 12,218 submissions (72 more than for 2013), including 4,057 feature-length films and 8,161 short films. Of the feature film submissions, 2,014 were from the U.S. and 2,043 were international. 97 feature films at the festival will be world premieres.
Stay tuned for more news about Austin and Texas connections at the 2014 Sundance Film Festival.