AFS Preview: Mother of George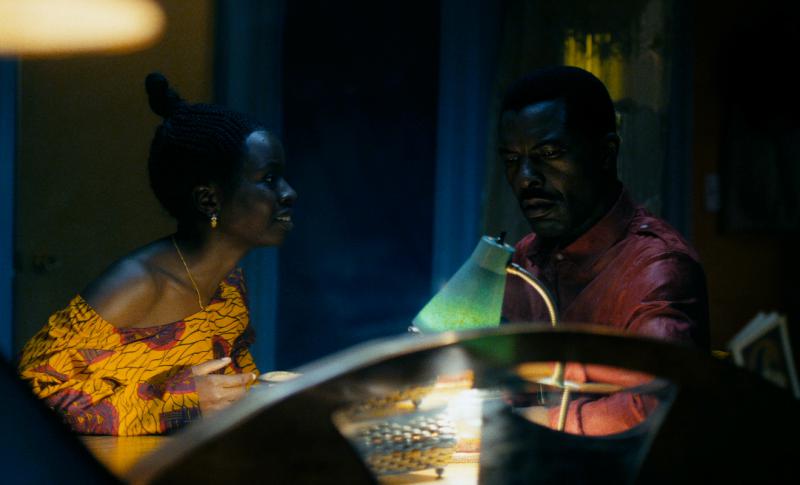 By Christina Bryant
When it comes to portrayals of Brooklyn, New York on film and TV, we either get Spike Lee's beloved Bed-Stuy of yesterday or Lena Dunham's gentrified Williamsburg. Mother of George offers a refreshing third option. Audiences are welcomed into an intriguing, yet overlooked African immigrant community living in the borough's Flatbush neighborhood.
Austin Film Society will screen Mother of George this Saturday, November 16 [event info/tickets] at 4 pm at AFS at the Marchesa (6226 Middle Fiskville Rd).
The film opens with the wedding of Adenike (Danai Gurira, who plays Michonne on AMC's Walking Dead) and Ayodele (veteran actor Isaach De Bankolé). In any other movie, they might just be background characters; perhaps the aproned individuals you see pass through the swinging kitchen doors of your neighborhood African restaurant. Instead, Nigerian photographer/director Andrew Dosunmu sets his tale of a newlywed couple facing infertility against an almost Greek tragedy backdrop, full of complexity and nuance.
Dosunmu reteams again with the amazingly talented cinematographer Bradford Young. If you haven't seen their previous collaboration, Restless City, please immediately add it to your Netflix queue. Mother of George won Best Cinematography at this year's Sundance along with David Lowery's Ain't Them Bodies Saints (also photographed by Young).
Watching the trailer again, it's clear Dosunmu and Young are not afraid of darkness. I can't help but think back to a weekend lighting workshop I took in college. The professor wonderfully suggested that I act in the scene alongside my male classmate. My skin being several shades darker than his, I sat completely mortified as my peers had to lug over additional lighting kits to balance both of us in the shot. I'm sure my professor intended for this to be a valuable learning experience for us all. I, on the other hand, felt like an absolute nuisance. Flash forward to just a few days ago when I found myself in front of a TV news camera and heard the operator chuckle: "We're gonna have to go brighter."
So along with the critical acclaim and memorable storyline, I can't express how satisfying it is to see an ensemble of Black actors with such varying skin tones photographed true to life. It seems I'm not the only one either. A recent feature in the Washington Post reminds us that to step outside the realm of perfectly-lit contemporary (actually overlit, in my opinion) films featuring Black casts is a completely political act. Artists like Andrew Dosunmu and Bradford Young illustrate that throwing another light up is the easy way out. Man, where were these guys when I was in film school?
According to the folks at Oscilloscope, Mother of George doesn't hit Blu-ray until February 4. You won't want to miss this one-time Austin screening from AFS. Lush. Hypnotic. Beautiful. Stunning. These are just a few of the adjectives critics and audiences alike are using to describe this film and I promise you none of it is hyperbole.
Christina Bryant is an Austin Film Society apprentice.