Movies This Week: November 8-14, 2013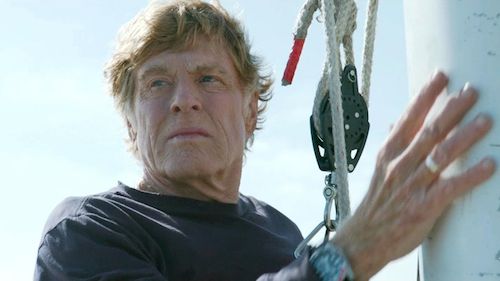 If you missed the critically acclaimed drama Museum Hours last week, the Austin Film Society is bringing you one more chance to catch it on the big screen. You can check it out on Sunday afternoon at the Marchesa. That's also where you'll find a brand-new digital restoration of Chris Marker and Pierre Lhomme's 1963 documentary Le Joli Mai on Tuesday evening and the Essential Cinema screening of Ozu's Floating Weeds in 35mm on Thursday night.
The Drafthouse's new "Tough Ladies In Cinema" series delivers To Kill A Mockingbird this weekend. You can spend Saturday and Sunday afternoons with Scout and Atticus Finch at the Alamo Lakeline and Slaughter Lane locations. Slaugher also has an "Afternoon Tea" screening of Elizabeth on Saturday and a Bonnie and Clyde beer dinner on Sunday (also part of the Tough Ladies lineup).
The Alamo Ritz has a special Mondo Veterans Day presentation of Oliver Stone's Platoon and a 35mm screening (with free milk for the audience) of The Professional on Sunday. Their new series "Invincible: Five Tough Films" continues on Monday night with Times Square starring Trini Alvarado and Tim Curry, while Barbara Stanwyck lights up the big screen again on Tuesday with The Lady Eve (a Tough Ladies booking that also doubles as a Cinema Cocktails event). If none of that floats your boat, perhaps you'll perk up at the idea of a 35mm screening of Terminator 2: Judgment Day on Wednesday night for that doubles as a Tough Ladies and Tough Guy Cinema evening. You can't beat that with a stick. If you do, you'll probably be chased down and killed by the T-1000.
Steve McQueen's acclaimed 12 Years A Slave is expanding quite a bit wider this weekend. It continues at Regal Arbor and Violet Crown Cinema, while also opening today at Alamo Lakeline, Alamo Slaughter Lane, AMC Barton Creek, Cinemark Southpark Meadows, Regal Metropolitan and The Moviehouse and Eatery.
For those of you who would rather not leave the house, MSNBC has you covered as well with the premiere of a locally produced documentary from Flow Nonfiction in conjuction with the Wounded Warriors Project: Wounded: The Battle Back Home. It airs in celebration of Veterans Day on Sunday morning at 11 am as part of a 10-part ongoing series.
Movies We've Seen
All Is Lost (pictured at top) -- Robert Redford gives one of the best performances of his career in this relentless tale of survival that really packs an emotional punch. My review ran earlier this week and I called it a "remarkable work of art that should really be seen on the big screen." (AMC Barton Creek, Cinemark Hill Country Galleria, Regal Arbor)
Thor: The Dark World -- Chris Hemsworth reprises his role as the hammer-wielding superhero in this latest Marvel epic. This post-converted 3D feature opened internationally where it took in over $100 million in its first weekend. Now, US audiences will undoubtedly take Thor back to the top of the box office charts. In Mike's review, he says it's "bigger, better and more full of thunder" ... and agrees with other critics that Loki (Tom Hiddleston) steals the show. (wide)
Also Opening In Austin
The Armstrong Lie -- When Alex Gibney originally set out to start a documentary about Lance Armstrong in 2009, it was envisioned as a look at his comeback to the world of cycling. Intead, it became an examination of the doping allegations against him, the official loss of his wins at the Tour de France and Armstrong's confession. (Regal Arbor, Violet Crown Cinema)