Forever Fest 2013: All the Glitter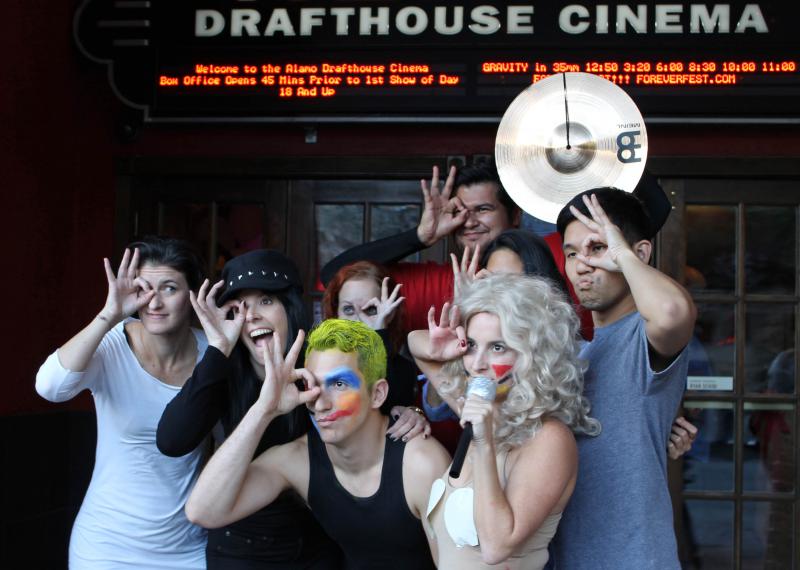 Dear Diary,
I still have so much more to tell you about my time at Forever Fest. O-M-G. At the halfway mark on Saturday (read part 1 of my Forever Fest experience here), we were treated to the fierce spectacle that is Danceoke. Think karaoke, but for dancing.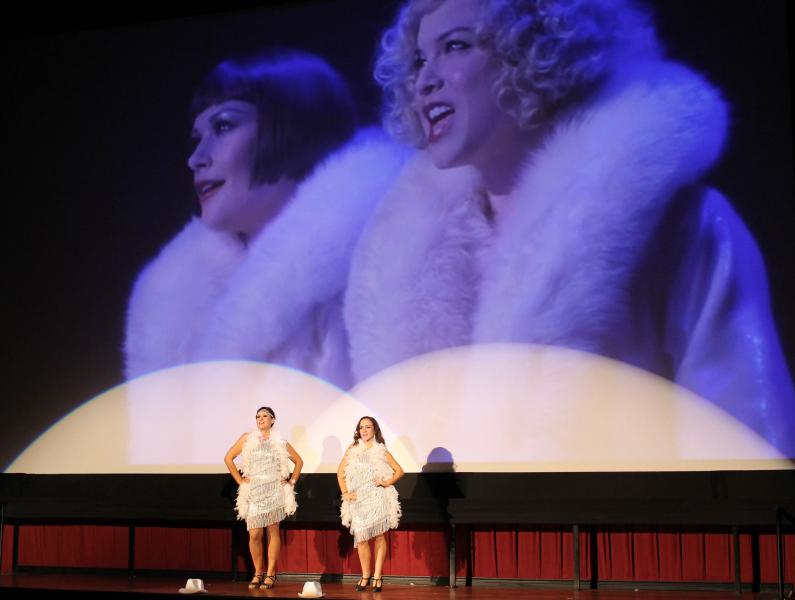 "I need more glitter," is what I overheard one of the dancers say while in the restroom. When I came out of the stall, she was gone, but a magical cloud of glitter had been left behind. In the theater, the dancers, many of whom were amateurs simply with a love for life, were practicing in the aisles and adjusting costumes. The highlight was the group that recreated Lady Gaga's recent VMA performance using individual people to represent each of Gaga's costume changes. Diary, these are my Forever moments.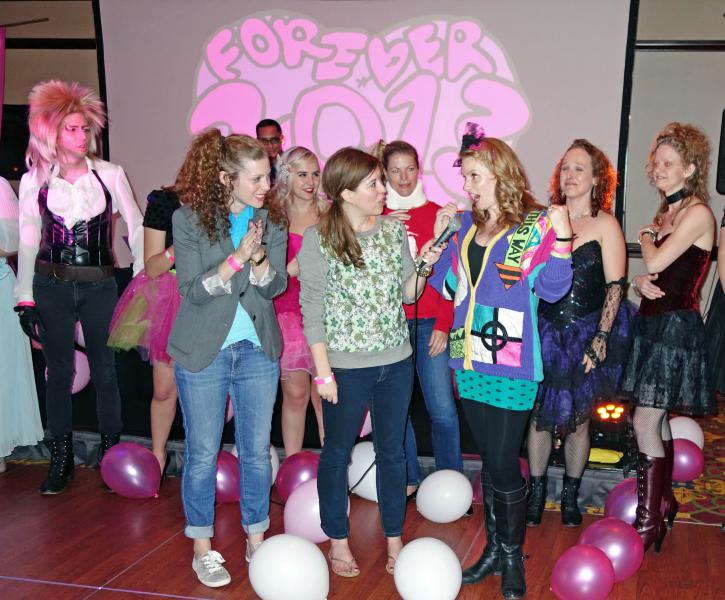 "I found Jake Ryan!" Well, the cardboard version of him. After the Sixteen Candles screening, which I sadly had to miss, it was time for the 80's dance party at the Stephen F. Austin Intercontinental. Complete with Jake Ryan photo booth and ladies underware decorating the stage, we partied to everything from Nena to Def Leppard. As with the 90's party the night before, there was a costume contest, this time judged by the ladies of Go Fug Yourself. There was a fabulous David Bowie and a spot-on impersonation of Joan Cusack's character in Sixteen Candles. But, like Duckie's love of Andie, even our 80's party came to an end.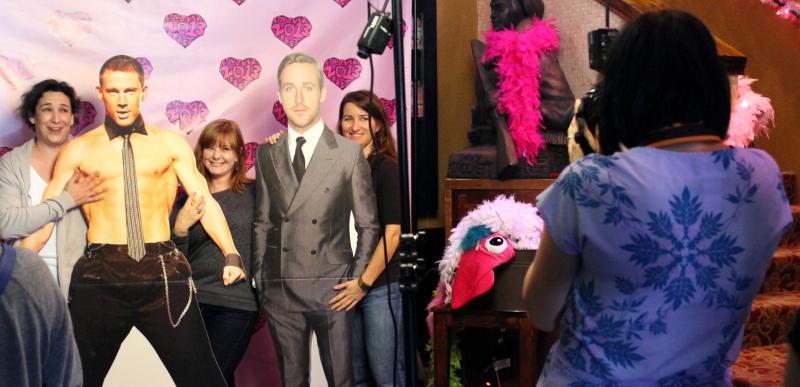 "I knew I was going to get sweaty." It was now our last day of pure girlie goodness. But our leaders Brandy Fons and Sarah Pitre made sure we'd go out with a bang -- the Wild Brunch! (Pun intended.) With mimosas in hand, we celebrated film and TV through the many gorgeous men of cinema. Not to worry, though, our brunch did include a few educational messages from appearances by these leading men on Sesame Street. (Is it ironic that a bunch of women ogled Henry Cavill while he taught us about the word "respect"?) There was also an epic game of "guess the abs," where the pictures were projected on the massive Alamo Drafthouse Ritz screen. I feel certain this is what Lumière intended for cinema all those years ago.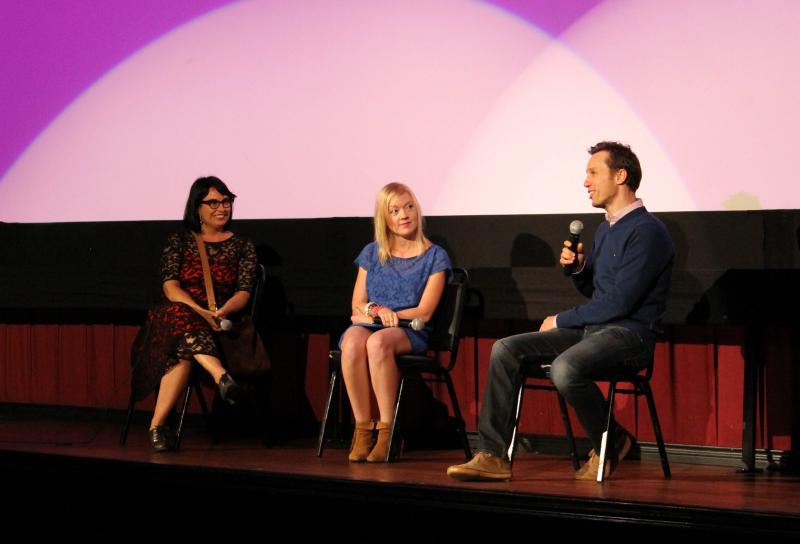 "It's why we come to the cinema -- to sniffle together." And sniffle we did at the sneak screening of The Book Thief. The closing-night film began life as a young adult novel by Markus Zusak. After we all cried our eyes out, Zusak was on hand to talk about writing the book; the real family stories behind his novel; and why he likes to torture his readers. Well, to be fair, he doesn't see it as torture, just necessary to the narrative. I was the minority of having not read the book. Hearing Zusak talk about aspects omitted from the movie made me feel like I'd actually enjoy the book more than the movie. Even so, the film had some amazing performances from the actors and an incredibly moving story.
The evening came to an end back at the Stephen F. with fans getting a chance to meet Zusak. Everyone shared a celebratory drink and reminisced about their favorite moments from the last 48 hours. And with that, Diary, Forever Fest 2013 was over. But, the memories will last...forever. (Get it?!)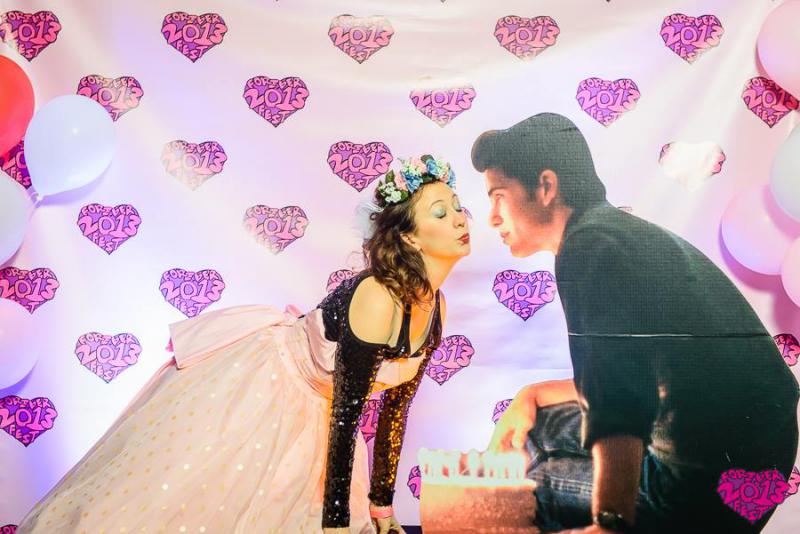 [Photo credit: Final photo courtesy of Forever Fest. All other photos from Katy Daiger Dial.]