Forever Fest 2013: Kicking Off a Weekend of Perfect Girlie Indulgences

Dear Diary,

This weekend I met my new BFFs - the Forever Fest audience! We laughed together, danced together and became one in our love of girlie pop culture. With pink streamers and feather boas, the Alamo Drafthouse Ritz was a welcoming sight on Friday evening, signaling that Forever Fest attendees were in for something truly, truly, truly outrageous. And Diary, IMHO it was GR8.

"Cheer when something romantic happens." These were our instructions from our fabulous leaders Brandy Fons and Sarah Pitre when introducing the opening-night film, Empire Records. We were treated to a 35mm print of the 1995 movie, which meant that we saw the theatrical cut, not the longer (more verbose) director's cut. Empire Records' perfect blend of laughs and angst still holds up today, making it a perfect starter to the festival.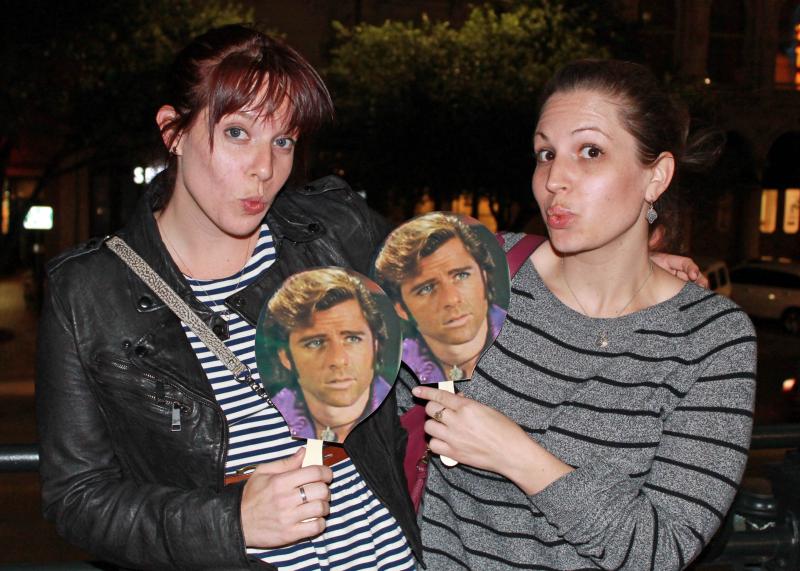 "Max Caulfield is my best friend now." After the film, we partied like it was 1995 at the Stephen F. Austin Intercontinental at the "Rex Manning Day" party complete with Nineties coverband Zoodust. We sang our hearts out to the Spin Doctors' Two Princes (read: screamed), tweeted to actor Max Caulfield, and were throughly impressed by the ladies competing in the costume contest. But I didn't party super hard. Because Diary, I'm not actually a teenager anymore, and I wanted to be fully rested for Saturday's festivities.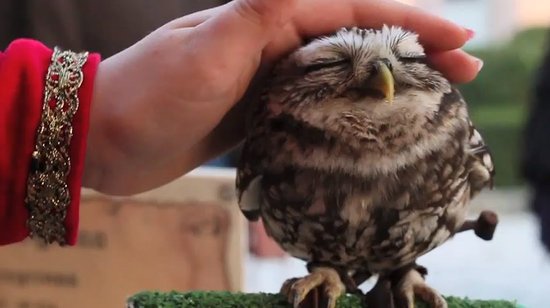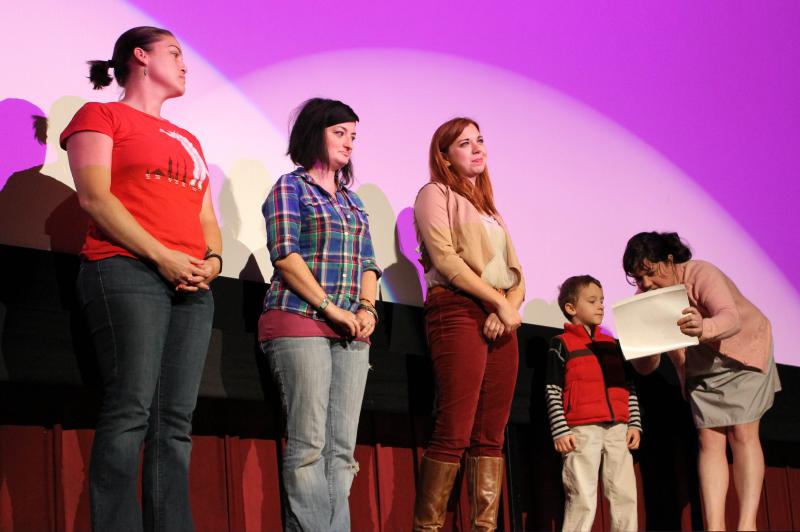 "Make sure to squee!" Again, our instructions on Saturday morning as we got ready for the mother of all internet clip shows: the Cutest Show on Earth, presented by Buzzfeed Animals. With the "art" of internet animal vidoes becoming part of our collective conversation -- see Brooklyn's Internet Cat Video Festival -- it's only fitting that Austin should have its own version. Buzzfeed's Summe Anne Burton kicked off the screening with a compelling question: Is it humanly possible to not smile when seeing cute animals? Complete with small child describing irresitable animal photos, three ladies took on the Herculean task.
Diary, you know I watch a lot of animal videos, but watching them with my new BFFs transcended the typical solo experience. It was like I was an internet cat video virgin again feeling the laughter and joy that only Maru can arouse.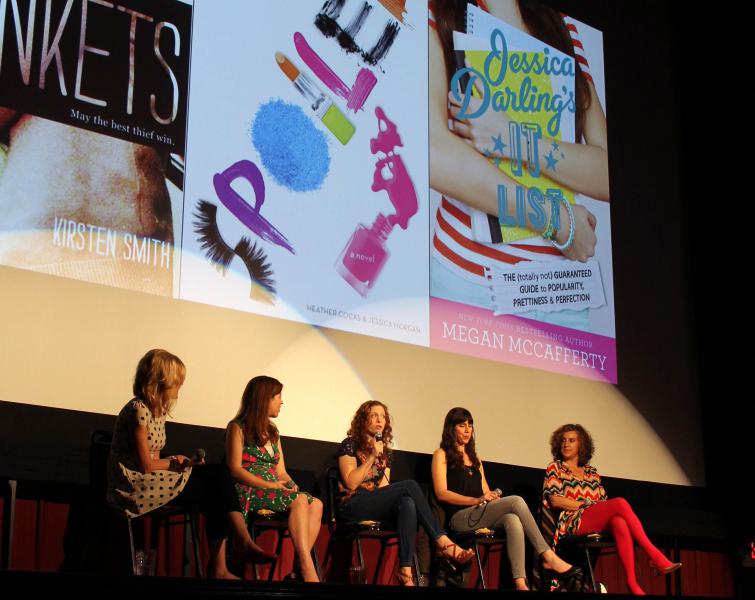 "Thank goodness we speak eachother," said GoFugYourself.com's Heather Cox to her writing partner Jessica Morgan at the Young Adult Literature Panel. (This statement could also sum up the entire Forever Fest experience.) While it was fun to indulge in movies and clip shows at FF, it was also incredibly inspiring to hear from the wonderful women behind many of our favorite girlie things. Fest co-founder Sarah Pitre moderated a panel of four distinguished ladies: Cox and Morgan of Go Fug and their new novel Spoiled; Megan McCafferty of the Jessica Darling YA novels; and Kirsten Smith, the writer of the screenplays 10 Things I Hate About You and Legally Blonde, and now a new YA novel.
The ladies talked about their careers and reminisced about being teenagers, reflecting on how that has influenced their writing. We also learned about Smith's newest screenplay, a female version of The Expendables called The Expendabelles. Here's hoping for a future Forever Fest screening!
XOXO
-Katy
[Photo credit: Owl photo is a screenshot from MrNuraT's YouTube video; photo booth photo courtesy of Forever Fest; all other photos from Katy Daiger Dial.]