Movies This Week: October 4-10, 2013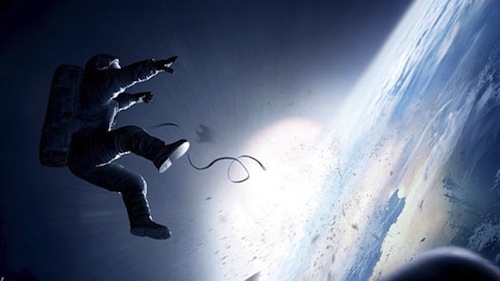 With the first of two Austin City Limits festival weekends upon us, our fair city is about to be taken over by music. That doesn't mean that things are totally dead when it comes to film events around town, but make sure that you give yourself plenty of time to deal with any crosstown traffic issues you may encounter while navigating.
The Austin Film Society is launching a new weekend series for October called "Terror In The Aisles: British Horror Films." The first selection on tap is Curse Of The Werewolf, a Hammer Horror classic that will be screening in 35mm tonight and again on Sunday at the Marchesa. There's a companion series happening at the AFS Screening Room every Monday night in October called "Made For TV Horror" that will be presented rare 16mm prints. This week's title is Dan Curtis' Dracula from 1974 and it stars Jack Palance as the legendary vampire.
Head back to the Marchesa on Wednesday night for a screening of the documentary Bayou Mararajah: The Tragic Genius Of James Booker. That film had its world premiere earlier this year during SXSW and tells the story of a musician whom Dr. John called "the best black, gay, one-eyed junkie piano genius New Orleans has ever produced." October also brings us a new round of Essential Cinema picks and they've got another exceptional lineup. "6 By 3 Japanese Master Filmakers: Kurosawa, Mizoguchi and Ozu" will feature five of those selections in 35mm prints direct from Janus Films. Thursday night, Kurosawa's Stray Dog will kick off the series at the Marchesa.
Specialty programming at the Alamo this weekend includes a special screening of the documentary Our Nixon at Slaughter Lane on Saturday afternoon along with a Skype Q&A with producer Brian Frye and there are going to be a few special Badass Digest presentations of Alien at the Lakeline, Slaughter Lane and Village locations over the next week. The Ritz has a 70mm screening of Star Trek IV: The Voyage Home on Sunday and Tuesday, the documentary Evocateur: The Morton Downey Jr. Movie on Sunday (featuring a post-screening Q&A), Milos Forman's rare, not-on-video Taking Off on Monday night in 35mm and Christopher Nolan's The Prestige in 35mm on Wednesday.
Finally, if you can't wait a week to check out Captain Phillips, the new Paul Greengrass drama starring Tom Hanks, there are nationwide sneak preview screenings happening Saturday evening. Locally, you can catch it playing at 7:30 pm at the Alamo Slaughter Lane, AMC Barton Creek, Cinemark Southpark Meadows and Regal Gateway.
Movies We've Seen
Bad Milo! -- This horror comedy undoubtedly has one of the most ridiculous premises of the year (or any year, for that matter). It stars Ken Marino as a man who discovers he has a demon that lives inside his ass that is prone to killing people. Directed by former Austinite Jacob Vaughan, it played at SXSW earlier this year and has been available as a pre-theatrical VOD title from Magnet for about a month. Now it's hitting theaters and it has select late night screenings for the next week. In his festival review, Mike said that it's "not a good film by any critic's definition, but it's a lot of fun." I can't disagree with that, as I laughed way more than I expected to and thought it seemed like the cast was having a great time. Sometimes, that's all you need. (Alamo Slaughter Lane)
Gravity (pictured at top) -- Alfonso Cuarón (Y Tu Mama Tambien, Children Of Men) scripted this gripping sci-fi thriller with his son Jonas. No matter what you think about Sandra Bullock, get prepared to be blown away by her incredible performance, which carries almost every minute of the film. Personally, I have to make the rare recommendation that you see this in 3D, but it's worth noting that the film is screening in 2D 35mm at the Alamo Ritz this week. Jette says, "The trailer is terrible and focuses only on a few action scenes -- please don't use it as a guide for seeing this excellent, character-driven movie." Look for her review this weekend. (wide - available in 2D, 3D, IMAX3D and/or D-Box shows around town)
Parkland -- Shot in Austin and Dallas, this JFK assassination drama is receiving a brief theatrical release in advance of coming out on home video next month. Don just reviewed the movie for us and his review calls it "a forgettable film about an unforgettable moment in our nation's history." (The Moviehouse & Eatery, Violet Crown Cinema)
Runner Runner -- Brad Furman (The Lincoln Lawyer) directs Justin Timberlake and Ben Affleck in this story of a gambling addict from Princeton who heads to Costa Rica to take on a man who he believes conned him. Instead, they end up joining forces in this crime caper which has earned mostly negative reactions from critics. In Mike's review, he calls it "an enjoyable by-the-numbers tale of doublecross." (wide)
Also Opening In Austin
The Patience Stone - This was the Afghan submission for Best Foreign Language Film at the Academy Awards last year, but it didn't end up with a nomination. Novelist Atiq Rahimi got behind the camera for this adapation of his own acclaimed novel about a young Muslim woman who devotedly watches over her paralyzed husband. (Regal Arbor)
Pulling Strings - Hot on the heels of the recent success of Instructions Not Included, Pantelion Films (a Spanish-language arm of Lionsgate) is putting out this romantic comedy about a woman who works as diplomatic consul in Mexico City and her crazy last night in town before relocating to London. (AMC Barton Creek, Cinemark Southpark Meadows, Regal Gateway, Regal Metropolitan)